FIRST ON FOX: The National Republican Senate Committee (NRSC) unveiled a new ad blitz Monday targeting Rep. Elissa Slotkin, D-Mich., over revelations she engaged in off-the-record discussions about a Chinese-backed project.
Slotkin, the lead Democratic contender to replace outgoing Sen. Debbie Stabenow, D-Mich., entered into a non-disclosure agreement (NDA) to discuss a project in her state proposed by tech firm Gotion, a subsidiary of the Hefei, China-based Gotion High-Tech. The NRSC plans to criticize Slotkin over the NDA via a search advertising campaign and a newly-published website.
"Shanghai Slotkin needs to explain why she is trying to cover up her involvement with this company that is affiliated with the Chinese Communist Party," NRSC spokesperson Maggie Abboud said in a statement. "Her silence on the non-disclosure agreement she signed with Gotion is unacceptable."
In April, a spokesperson confirmed to Fox News Digital that Slotkin and a high-level staffer signed an NDA with the Michigan Economic Development Corp (MEDC) allowing them to be privy to negotiations about Gotion's proposed electric vehicle battery factory in Big Rapids, Michigan. The Gotion factory would be located outside of Slotkin's congressional district.
BIDEN ADMIN GREEN-LIGHTS CHINESE EV BATTERY FACTORY IN MICHIGAN, DESPITE LOCAL OPPOSITION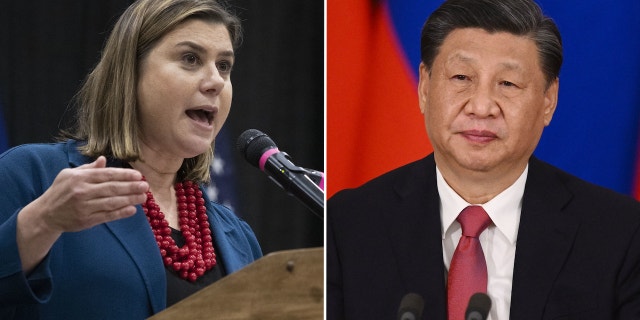 "What's she hiding?" the NRSC site states. "Shady Elissa Slotkin secretly tried to help Gotion, a controversial Chinese company, secure a business deal in Michigan."
Gotion's project – which has been enthusiastically supported by Democratic Gov. Gretchen Whitmer, MEDC and other state agencies – has faced increasing scrutiny as a result of the company's ties to the Chinese Communist Party (CCP). According to its corporate bylaws, Gotion High-Tech is required to "carry out Party activities in accordance with the Constitution of the Communist Party of China."
NRSC AD PUTS DEM REP ON BLAST FOR SIGNING HUSH AGREEMENT INVOLVING CCP-TIED COMPANY
As a result of the company's close connection to the CCP apparatus, lawmakers, local leaders and national security experts have called on officials to block the project's development. They have also criticized the NDAs, including Slotkin's, that have been signed as part of the development process.
"The non-disclosure agreements raise serious questions about why Gotion and the officials involved would want to hide details of the project from the public," Rep. John Moolenaar, R-Mich., a member of the House Select Committee on the Chinese Communist Party, previously told Fox News Digital. "NDAs can create distrust and make the public feel like they are not getting the whole story."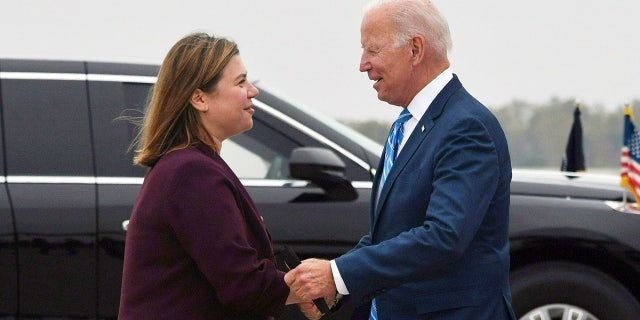 The Michigan-China Economic and Security Review Group, founded this year by former U.S. Ambassadors Joseph Cella and Peter Hoekstra, formally asked the Department of Justice in April to open a federal investigation into potential violations of the Foreign Agents Registration Act related to the five-year NDAs signed as part of the Gotion negotiations.
Cella and Hoekstra also criticized Slotkin specifically for signing a hush agreement with MEDC to discuss the project.
CLICK HERE TO GET THE FOX NEWS APP
"The State of Michigan, the MEDC, The Right Place and others advocating for Gotion have said they do not know anything about national security when it comes to this project," Cella told Fox News Digital on April 20.
"Congresswoman Slotkin is a former CIA analyst and Defense Department official who knows that state and local officials were warned by our intelligence agencies not to sign deals with PRC-based companies with ties to the CCP."
Slotkin's campaign didn't immediately respond to a request for comment.