Pat Sajak's retirement from "Wheel of Fortune" will not mark his exodus from public life altogether.  
The long-time game show host will remain the chair of Hillsdale College's Board of Trustees, a position he has held since 2019. He served as vice chair from 2003 to 2019.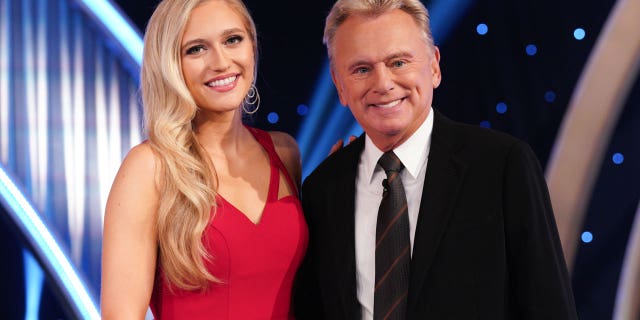 "Hillsdale College is fortunate to have an even closer relationship with Mr. Sajak," Hillsdale College executive director of media relations and communications Emily Stack Davis told Fox News Digital. "Since 2019, we have benefited from his wisdom, intellect, and good humor as chairman of Hillsdale's board of trustees."
Sajak has been an icon of radio and television for decades, Davis said. He hosted "Wheel of Fortune" for 42 years, starting shortly after the show premiered in 1975.
'WHEEL OF FORTUNE'S VANNA WHITE DOESN'T WANT TO THINK ABOUT' THE END OF GAME SHOW WITH PAT SAJAK
"There are few things more intimate than appearing in the living rooms of countless Americans every evening," Davis said. "We know that he will be missed and congratulate him on his well-deserved retirement."
Sajak shared the news of his retirement on Twitter on June 12. 
"Well, the time has come. I've decided that our 41st season, which begins in September, will be my last," he said on Twitter.
PAT SAJAK LEAVING 'WHEEL OF FORTUNE'
Davis said the Michigan liberal arts college hopes to maintain its relationship with the Sajak Family. 
"We look forward to continuing our important work together and to what we are sure will be a bright future for Mr. Sajak and his family," she said. 
CLICK HERE TO GET THE FOX NEWS APP