Democrat Virgin Islands Del. Stacey Plaskett appeared to accidentally say that former President Trump "need to be shot" while discussing his classified documents investigation.
Plaskett, who represents a nonvoting U.S. territory, was criticizing Trump's handling of classified documents during a live segment on MSNBC Sunday when she made the perplexing comment.
"Having Trump not only having the codes but now having the classified information for Americans and being able to put that out and share it in his resort with anyone and everything who comes through should be terrifying to all Americans," Plaskett told MSNBC.
"He needs to be shot," she said, before quickly attempting to correct herself by adding "stopped."
TRUMP INDICTMENT TURNS 2024 ELECTION UPSIDE DOWN, BUT NOT THE WAY DEMOCRATS HOPE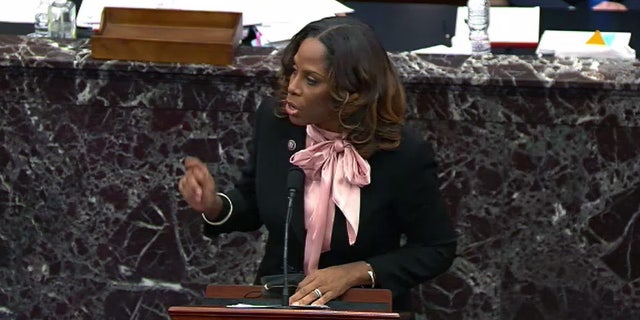 The video immediately began circulating social media, with several Twitter users taking the comment seriously and calling for her removal from office.
"Imagine the outrage if a Republican said this about a Democrat," conservative communicator Steve Guest tweeted.
"Dontcha' hate when your mouth says What you are really thinking?" WorldStrat Corporation President Jim Hanson tweeted.
"This is a direct threat to President Trump and someone needs to investigate. Plaskett needs to be removed immediately," a Twitter user wrote Monday. "That's not a slip of the tongue. She's an adult. She should be able to handle public speaking with her position. #RemovePlaskett."
IN OR OUT? NEW POLL WHERE REPUBLICAN VOTERS STAND IN SUPPROT OF TRUMP AFTER SECOND INDICTMENT
"Quite the Freudian slip from Stacey Plaskett," another individual wrote.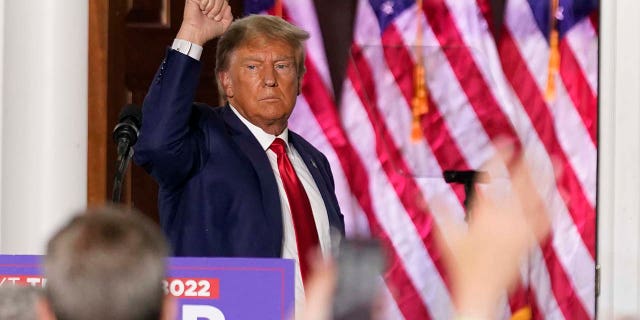 Ryan Fournier, founder of Students for Trump, also posted the video and said "lock her up!"
While Plaskett claims that Trump having classified documents "should be terrifying to all Americans," recent polls indicate the former president received a boost in support among the GOP after being indicted for alleged mishandling of classified documents.
Plaskett also claimed in the interview that Trump is "going to have his day in court," after the former president pleaded not guilty to 37 federal charges stemming from the classified documents probe.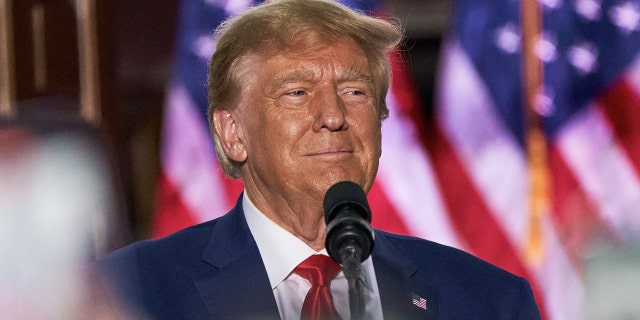 "Of course, he's going to have his day in court," the Democrat told MSNBC. "Let's remember that he was indicted by his peers — individual Americans who live in South Florida, a red state — they saw enough that there was probable cause for him to bring this indictment for him to stand trial."
CLICK HERE TO GET THE FOX NEWS APP
Plaskett has a history of strong opposition to Trump, serving as an impeachment manager in the case against the former president in 2021, in which House impeachment managers argued that Trump was "singularly responsible" for the January 6th Capitol riot. Despite the Democrat's efforts, Trump was acquitted after the second impeachment trial in February 2021.
Plaskett did not respond to Fox News Digital's request for comment.