Westchester County District Attorney Mimi Rocah announced Thursday that a multiyear-long investigation into the Trump Organization's valuations of a golf club in New York was officially closed. 
"Part of why I'm saying anything at all is that I think it's really important, more important than ever in our country, to make sure that people understand that we have independent prosecutors, we have a justice system that operates independent of politics," Rocah told CBS News. "I can stand here and proudly say that I'm one of those prosecutors, and I look at every subject of any investigation, every organization that's a subject of an investigation, the same way."
Rocah, a Democrat, opened her investigation in 2021 seeking to unveil whether former President Donald Trump or the Trump Organization had provided misleading valuations to officials in an effort to shrink the tax bill on his Trump National Golf Club in Briarcliff Manor. No charges were filed against Trump or his company.
"AFTER GOING THROUGH A CRIMINAL INVESTIGATION FOR TWO YEARS BY THE DISTRICT ATTORNEYS OFFICE IN WESTCHESTER COUNTY, NEW YORK, IT WAS JUST ANNOUNCED THAT THE CASE HAS BEEN DROPPED, AND NO CHARGES WILL BE FILED," Trump posted on his Truth Social platform Thursday evening. "THIS WAS THE HONORABLE THING TO DO IN THAT I DID NOTHING WRONG, BUT WHERE AND WHEN DO I GET MY REPUTATION BACK? WHEN WILL THE OTHER FAKE CASES AGAINST ME BE DROPPED? ELECTION INTERFERENCE!!!"
MIKE PENCE DODGES ON TRUMP CONVICTION, SAYS INDICTMENT ALLEGATIONS ARE 'VERY SERIOUS'
The investigation was led by former assistant U.S. Attorney Elliott Jacobson, who came out of retirement to serve as special prosecutor for the Westchester County DA. He told CBS News in May that he concluded his service in November 2022 after working part-time as a volunteer in the office.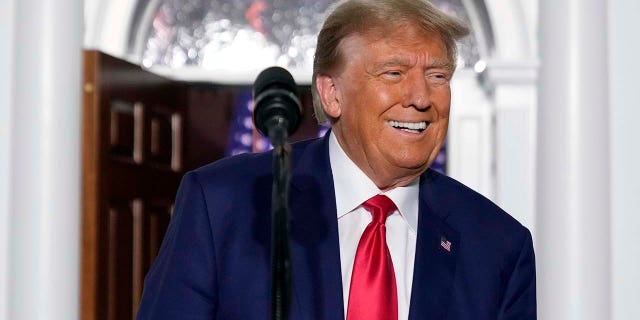 Rocah's office subpoenaed records from the golf course and the town of Ossining, which handles the course's taxes, as part of the investigation.
DONALD TRUMP TO SPEAK AT THE ALABAMA REPUBLICAN PARTY SUMMER DINNER IN AUGUST 
The Trump Organization once valued the golf club at approximately $1.4 million for tax purposes and later increased its estimate to $6.5 million. The town of Ossining, on the other hand, valued the golf club at more than $15 million for several years.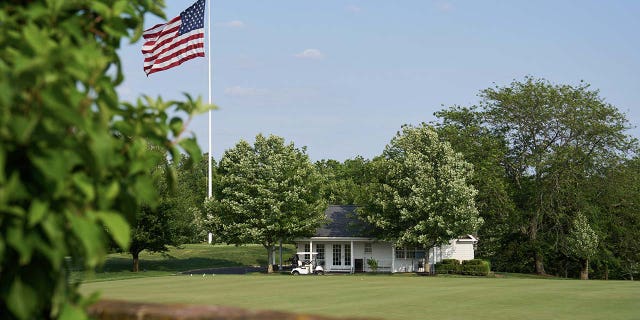 A New York judge ruled on a compromise in 2021 that would ultimately cut the assessment to $9.5 million for that year. The compromise also cut assessments going back several years by about 30%, resulting in refunds to the company of about $875,000 for overcharges on its back taxes.
TRUMP CAMPAIGN SAYS IT BROUGHT IN OVER $6.6 MILLION IN FUNDRAISING SINCE THURSDAY'S INDICTMENT NEWS
Rocah's announcement came just a few days after Trump pleaded not guilty in a Miami courtroom to 37 federal charges stemming from Special Counsel Jack Smith's investigation into his alleged improper retention of classified records at Mar-a-Lago. The charges included willful retention of national defense information, conspiracy to obstruct justice, and false statements.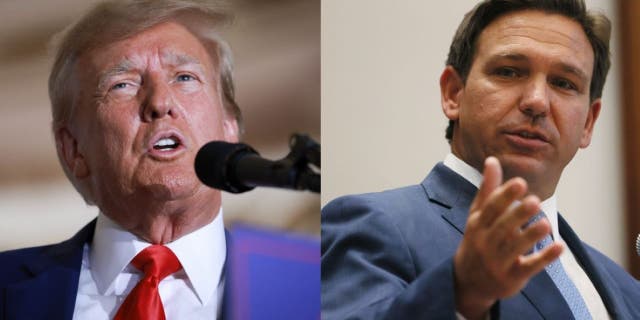 CLICK HERE TO GET THE FOX NEWS APP
Trump is currently the front-runner in the 2024 Republican presidential primary, ahead of Florida Gov. Ron DeSantis, who announced his campaign in late May. Just a few months prior in April, the former president pleaded not guilty to state charges in New York in relation to Manhattan District Attorney Alvin Bragg's investigation of alleged falsified business records related to hush-money payments made during the 2016 campaign.
Fox News' Brooke Singman, Jake Gibson, and The Associated Press contributed to this report.