Sen. Tim Scott, R-S.C., had scathing words for President Barack Obama on "Fox News Sunday," blasting the former commander in chief for his handling of race and education.
The 2024 presidential hopeful spoke with host Shannon Bream and homed in on the poor state of public education systems across the country, and addressed some criticism leveled at him by Obama last week.
"There's no higher compliment than to be attacked by President Obama," Scott said. "Whenever the Democrats feel threatened, they pull out – drag out – the former president, have him make some negative comments about someone running, hoping that their numbers go down."
"The truth of my life disproves the lies of the radical left," he added, referring to claims of systemic racism in the U.S.
I HELPED DEMOCRATS PASS OBAMACARE. NOW MY HUSBAND'S BRAIN TUMOR HAS ME WORRYING ABOUT THESE SURPRISES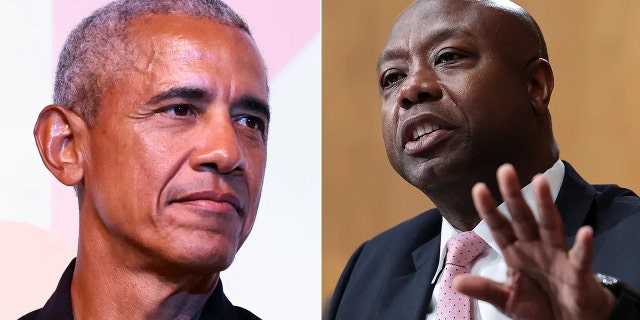 Scott went on to blast Obama and the Democrats for refusing to allow school choice programs in "big blue cities." The candidate highlighted his own efforts to raise funding for historically black colleges and universities (HBCUs), but said Obama and the "radical left" have not produced results when it comes to education.
"They have failed, they have failed, and they have failed," he said.
The comments came just days after Scott and Obama exchanged barbs on racial issues. Scott repeated his argument from last week that the former president had missed a key opportunity to develop racial unity during his two terms in office.
BIDEN ON AFFORDABLE CARE ACT ANNIVERSARY: SAVING LIVES 'DOESN'T MEAN MUCH TO OUR REPUBLICAN FRIENDS'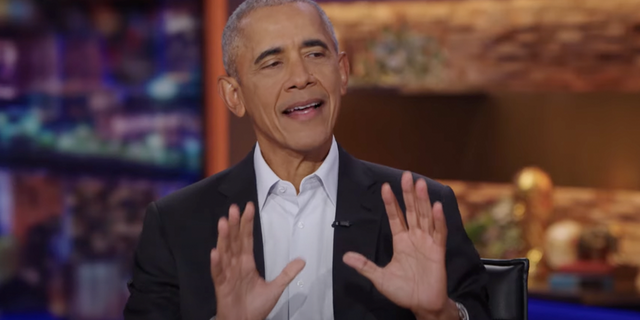 "If anyone should be standing and shouting at the mountaintops that America is not a racist country, it should be the man that Americans supported twice for the nomination and becoming president. The evolution of America is palpable," he said. "Progress in this nation is undeniable."
Democratic strategist David Axelrod interviewed Obama for CNN last week and asked the former president what he thought of Scott's discussions of race, prompting Obama to offer criticism of minority conservatives in general.
CLICK HERE TO GET THE FOX NEWS APP
"I think there's a long history of African American or other minority candidates within the Republican Party who will validate America and say, 'Everything's great, and we can make it.' Nikki Haley, I think, has a similar approach," Obama told Axelrod. "I'm not being cynical about Tim Scott individually, but I am maybe suggesting the rhetoric of 'Can't we all get along'… that has to be undergirded with an honest accounting of our past and our present."