Republican Sen. Joni Ernst of Iowa says voters want a presidential candidate who can "pull together" a divided country as GOP 2024 hopefuls from across the U.S. flock to her state for the first-in-the-nation Iowa caucuses.
"I work really hard with a lot of different people to advance Iowa's interests and the nation's. And so I think they're wanting to hear more about how do we bring the country together?" Ernst told Fox News Digital. 
"It seems so on the fringes. You know, we've maybe pushed too far and need to bring it back to the middle so that we're working together.
"And it's OK to have strong values, but we have to find ways and areas where we can pull together."
TRUMP ONCE AGAIN OVERWHELMINGLY WINS CPAC 2024 STRAW POLL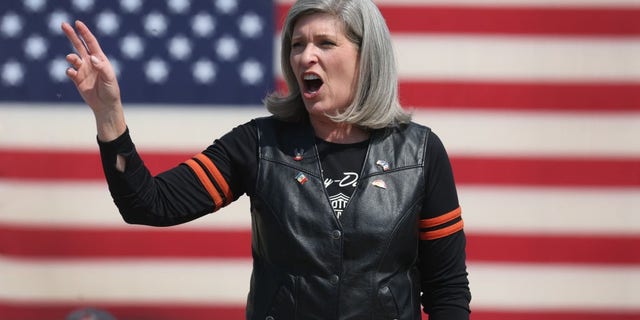 There's still about seven months before Iowa caucus voters give one Republican candidate the pivotal first victory of what's expected to be a contentious primary season, and Ernst seems to have secured her role as a key stage manager in the state. Her Roast and Ride Fundraiser in Des Moines this month drew eight presidential candidates and roughly 1,000 people.
She told Fox News Digital she plans to interact with the candidates more in one-on-one events and advise them on how best to connect with Iowans.
"Joni is doing such a great job of getting the candidates in front of Iowans because it's important that they hear their message and what they can do and get the questions asked," said Gloria Mazza, chair of the Polk County, Iowa, GOP.
Ernst said it was important for Iowa voters to be able to look candidates for elected office "in the eye" and "expect to be able to reach out and shake their hand." She noted Iowans have given her "a lot of feedback" so far.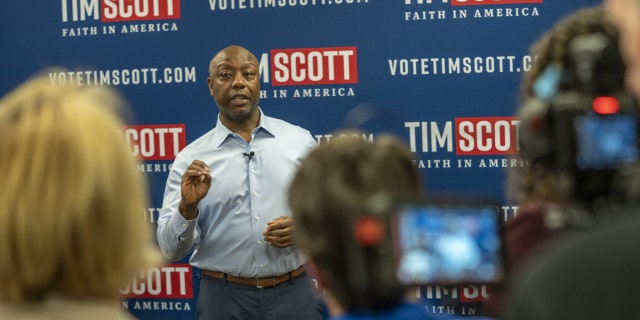 Sen. Tim Scott, R-S.C., and former United Nations Ambassador Nikki Haley have gotten positive reviews, Ernst said, noting that some voters now behind former President Trump, the current front-runner, could change their minds.
FIRST ON FOX: PENCE TAKES AIM AT TRUMP IN CAMPAIGN VIDEO KICKOFF
"Everybody will have their favorites. There are some that have really gotten on track with a few candidates so far," the senator said. "The former president has his baseline here in Iowa, but I've heard from a lot of those folks that … they're still keeping their mind open."
She said Sen. Tim Scott, R-S.C., and Nikki Haley are popular among Iowa voters.
Ernst said she had invited Trump to her Roast And Ride event, which he did not attend. It appears to be part of a strategy to separate himself from the rest of the GOP primary field by shunning traditional events.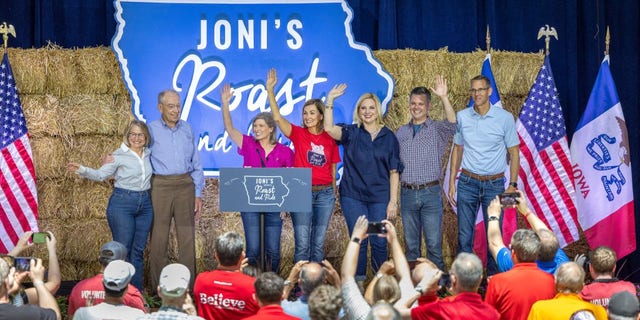 "It's important that Iowans hear from all of them, but I think it's a missed opportunity," she said of Trump's absence. "A lot of people do remember the fabulous policies of the Trump administration, but they want to know what he's going to do to move forward because … in my estimation, we've had two really horrible years under President Biden.
"Iowans want to not hear so much about the past. They want to look forward and know how we're going to correct the path that we're on right now."
WHO'S IN AND WHO'S ON THE SIDELINES — YOUR GUIDE TO THE 2024 GOP PRESIDENTIAL NOMINATION RACE
University of Iowa Political Science Professor Tim Hagle told Fox News Digital Iowa sees itself as "a proving ground of sorts" for candidates to first "make their case" to Americans.
"Even if they're not really well known they've got a shot at least, and voters will listen to them. And so when you get especially higher level … officeholders like [Iowa Governor] Kim Reynolds and Joni Ernst, they're more willing to be like stage managers of a sort," Hagle said.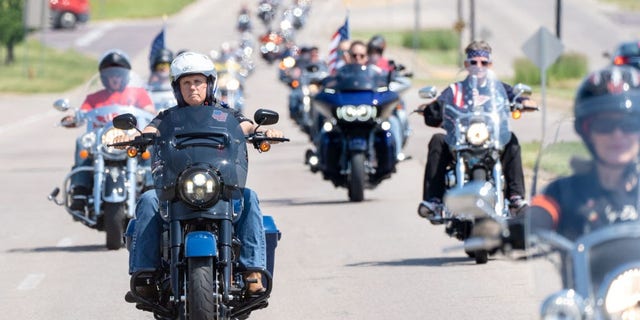 As for Trump's absence from these stage-setting events, Hagle noted Trump won in 2016 without winning in Iowa, adding "he is kind of at a different level" than the rest of the field.
CLICK HERE TO GET THE FOX NEWS APP 
"It's just, you know, a different style and … I think [he] doesn't see the need to engage in those types of activities in the same way that other candidates who do need a name recognition or are pursuing a more traditional caucus approach will need to do," he explained.
Ernst said she sees herself as a conduit between the candidates and Iowans and won't risk tilting the scales by making an endorsement ahead of the caucus.
"Too often, people are overlooking our state. They overlook all of these other Midwestern states. And because we have first in the nation, we have that unique ability to speak out to these high-profile candidates," Ernst said.