The Iowa Supreme Court was heavily criticized for their "lack of action" in ruling against reinstating a six-week abortion ban in the state.
In 2018, Gov. Kim Reynolds, R-Iowa, signed a law banning abortion in the state at the moment cardiac activity can be detected, which usually falls around the sixth week of pregnancy, but the ruling was blocked by state lawmakers shortly thereafter in 2019.
After the overturning of Roe v. Wade in June 2022, Reynolds sought to overturn the 2019 lower court decision and reinstate a six-week abortion ban, but her efforts were again hampered by a state judge. Reynolds appealed to the Iowa supreme court on the decision, who voted in a rare 3-3 split ruling against the ban Friday.
"To say that today's lack of action by the lowa Supreme Court is a disappointment is an understatement," Reynolds wrote in a statement Friday. "Not only does it disregard low voters who elected representatives willing to stand up for the rights of unborn children, but it has sided with a single judge in a single county who struck down lowa's legislation based on principles that now have been flat-out rejected by the U.S. Supreme Court."
ABORTION, TRUMP WON'T HURT REPUBLICAN TURNOUT IN 2024, SAYS FEMALE GOP LAWMAKER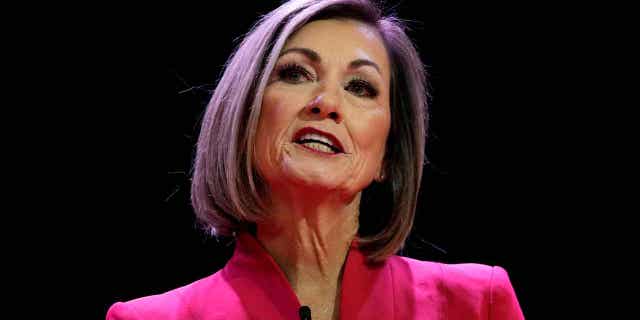 Despite the pro-life ban getting blocked, Reynolds insisted that "the fight is not over."
"There is no fundamental right to abortion and any law restricting it should be reviewed on a rational basis standard, a fact acknowledged today by three of the justices. Still, without an affirmative decision, there is no justice for the unborn. But the fight is not over," the governor continued. "There is no right more sacred than life, and nothing more worthy of our strongest defense than the innocent unborn. We are reviewing our options in preparation for continuing the fight."
HOUSE DEMS WIILL YSE RARE PROCEDURAL MANEUVER TO FORCE REPUBLICANS TO VOTE ON ABORTION RIGHTS
Chief Justice Susan Christensen and Justices Thomas Waterman and Edward Mansfield were the justices who voted to uphold the 2019 court ruling, while Justices Christopher McDonald, Matthew McDermott and David May voted to reverse the rule and pave the way for further bans on abortion. The seventh justice, Justice Dana Oxley, did not participate in the vote, and therefore the ban was blocked.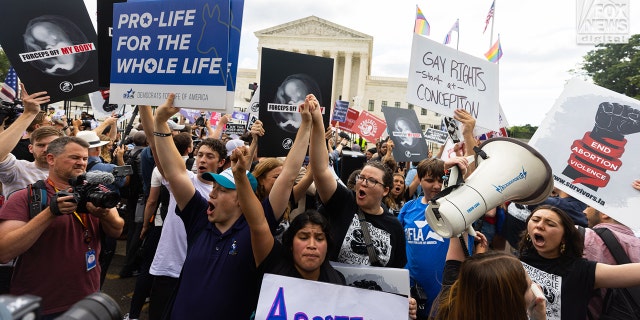 "Today's decision by the Iowa Supreme Court is a sad reminder of how crucial it is to appoint judges on all of our nation's courts that will uphold the Right to Life and respect the will of the elected representatives of the people," 2024 presidential candidate and former Vice President Mike Pence wrote in Twitter Friday. "I know Governor @KimReynoldsIA will never relent in advancing the Cause of Life, and we will never stop working and praying until the Right to Life is restored to the center of American Law."
"Senate Republicans have a consistent record of defending life, including the passage of the Heartbeat Bill," Senate Majority Leader Jack Whitver said in a statement. "We will work with Governor Reynolds and the House to advance pro-life policies to protect the unborn."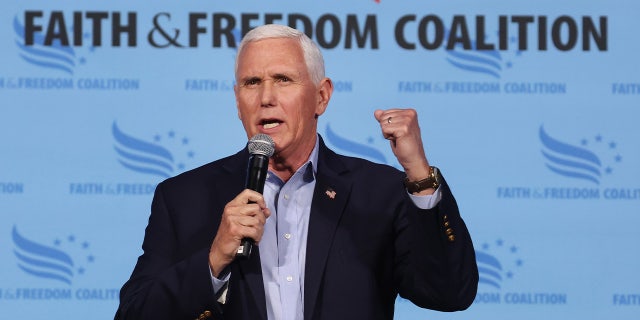 Waterman, who voted against Reynolds' ban, claimed that placing a ban on abortion would be giving garbage more protection than women, referring to a 2021 ruling that prevented law enforcement from going through an Iowan's trash unwarranted.
"It would be ironic and troubling for our court to become the first state supreme court in the nation to hold that trash set out in a garbage can for collection is entitled to more constitutional protection than a woman's interest in autonomy and dominion over her own body!" Waterman said in the 64-page opinion.
Prominent pro-life advocacy group Susan B. Anthony Pro-Life America similarly criticized the decision, calling it judicial activisim.
"Iowa is a pro-life state that wants to protect babies with a heartbeat," said SBA's western regional director Adam Schwend. 
"After the heartbeat law was passed and the Dobbs decision returned the issue of abortion to the people, Gov. Reynolds won re-election by a 19% margin. Republicans gained a supermajority in both chambers of the legislature. Pro-life leader Brenna Bird broke Democrat Tom Miller's 28-year tenure as state attorney general, running on a platform to enforce the will of the people. The Court's flawed decision prevents thousands of lives from being saved. We support Gov. Reynolds and Iowa lawmakers in their ongoing fight to protect babies and support moms," Schwend said.
CLICK HERE TO GET THE FOX NEWS APP
After the ruling, abortion remains legal in Iowa up until the 20th week of pregnancy.