A congressional staffer was attacked at gunpoint near his residence in Washington DC after returning from the Congressional Baseball Game.
Rep. Brad Finstad, R-Minn., released a statement Friday detailing the assault by an armed gunman just blocks away from the U.S. Capitol building.
"Following Wednesday's Congressional Baseball Game for Charity, one of my staffers was attacked outside of his residence by an armed gunman," wrote Finstad. 
DC POLICE CHIEF OFFERS SIMPLE SOLUTION TO GET HOMICIDE RATES DOWN: 'KEEP VIOLENT PEOPLE IN JAIL'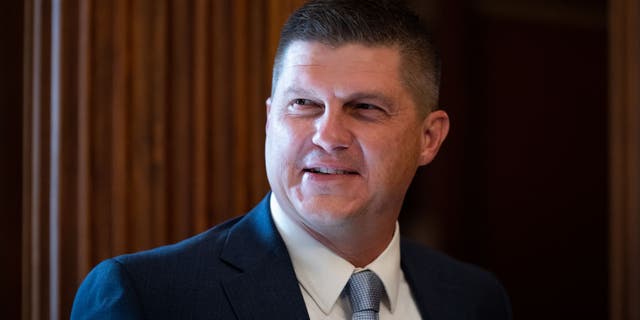 The representative continued: "Thankfully, he will be able to make a full recovery, and the extent of his physical injuries was minor. I thank the D.C. Metropolitan Police Department for their quick response and their attention to this incident." 
The name of the congressional staffer was not provided.
"In Washington, D.C. and cities across the country, anti-police, soft-on-crime policies have created lawless societies that endanger the public and empower criminal behavior," Finstad wrote.
WASHINGTON DC MAYOR CONSIDERS ADDING COPS TO DEAL WITH CRIME SURGE: REPORTS
Violent crime has been on a long upswing in the nation's capital as law enforcement and prosecutors find their hands tied by city policies demanding easy releases and light sentencing.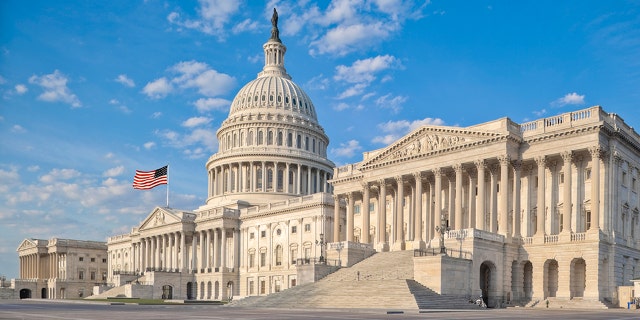 "It's time we started treating criminals like criminals and bring back commonsense policies that imprison career criminals, keep the public safe, and allow our police officers to adequately protect our communities and keep violent criminals off the streets," the representative added.
Also on the rise in Washington, D.C., are violent crimes committed by juveniles, which has sparked concern by some residents who want to see juveniles prosecuted as rigorously as adults.
As of May 8, the latest statistics from the Metropolitan Police Department (MPD) also show sex abuse cases up 48% and robberies up 12%.
Last year, D.C. hit 200 murders in consecutive years for the first time since 2003.