A new proposal would have a county in northern California secede and become its own state, with the local activist behind the effort calling for residents to have their way of life restored and respected.
El Dorado County, which is located just east of the state capitol of Sacramento and nestled between California and Nevada, is about 200 square miles larger than Rhode Island and has just over 191,000 residents as of the 2020 Census. 
County resident Sharon Durst is spearheading the secession campaign with the support of former county supervisor Ray Nutting, the Sacramento Bee reported this week.
Durst published a more-than-7,000-word post on the newsletter platform Substack last month outlining the case for secession, arguing that other parts of California are encroaching on her county's way of life.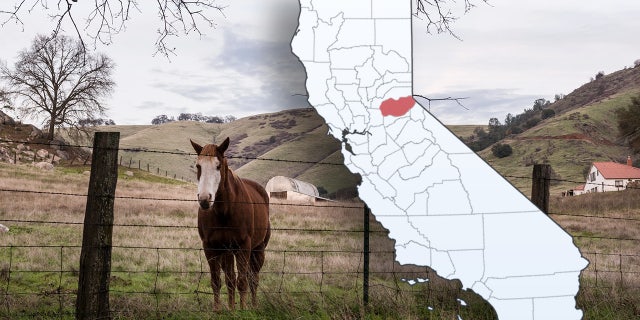 SECESSION MOVEMENTS GAIN TRACTION IN US AMID DEEPENING POLITICAL RIFTS: 'A LONG-STANDING PROBLEM'
"El Dorado relies mostly on its income from tourism and on the unhappy people from Sacramento, the Bay Area, and Los Angeles buying residential or second homes away from the crime-ridden metropolitan areas," wrote Durst. "The people of El Dorado County want their former livelihoods restored and their rural way of life respected. Even without its geographical major economic drivers, the people of the county are economically resilient and self-sustaining."
The new state proposed by Durst would be known as the Republic for El Dorado State. The Substack post opens with sentences similar to those in the Declaration of Independence and makes clear the proposal is not to secede from the United States but instead to secede from California and become an independent U.S. state.
Durst also argued in the post that her proposal is legal, citing Article 4, Section 3, of the Constitution, which says, "Congress shall have Power to dispose of and make all needful Rules and Regulations respecting the Territory or other Property belonging to the United States; and nothing in this Constitution shall be so construed as to Prejudice any Claims of the United States, or of any particular State."
Durst claimed that El Dorado County "is 'other Property' under the Power of Congress, not the California Legislature," thereby opening the door to the county separating from the state.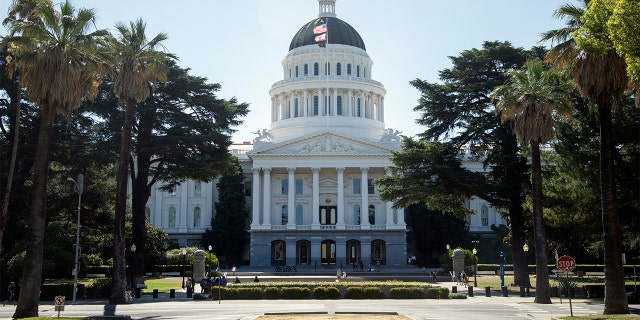 CALIFORNIA'S FIFTH-LARGEST COUNTY VOTES TO STUDY SECESSION AMID CRIME CRISIS, SOARING COSTS
However, as the Sacramento Bee noted, Article 4, Section 3, of the Constitution also says, "No new State shall be formed or erected within the Jurisdiction of any other State" without the consent of the involved state's legislature as well as Congress."
In other words, secession for El Dorado County would require the approval of the California Legislature as well as the U.S. Congress.
Secession proposals aren't new. Last year, for example, California's San Bernardino County approved a ballot proposal directing local officials not only to study the possibility of secession but also to consider making San Bernardino its own state.
The Sacramento Bee noted that in 2015, when some conservative activists argued in favor of splitting the rural northern third of California into a new state called Jefferson, hundreds of people showed up at an El Dorado County Board of Supervisors meeting in an effort to convince the county to join the campaign.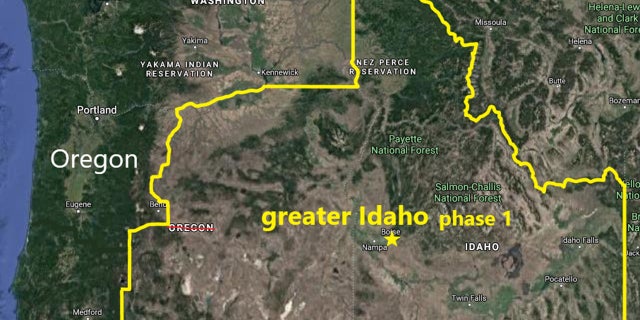 DEM SENATOR SLAMS 'GREATER IDAHO' MOVEMENT TO ABSORB CONSERVATIVE RURAL COUNTIES FROM LIBERAL OREGON
Beyond California, a campaign to have rural eastern Oregon effectively secede from the blue state and join more conservative Idaho is gaining steam as leaders from both states have expressed support for relocating the border between them.
The so-called Greater Idaho movement seeks to incorporate about 13 Oregon counties, or 63% of the state's landmass and 9% of its population, within Idaho's borders. While the campaign is facing an uphill battle, 12 counties in eastern Oregon have voted for ballot measures to explore and consider the move, and Idaho's House of Representatives passed a bill earlier this year that wouldn't move the Idaho-Oregon border but would call for formal talks between the states' legislatures about relocating the boundary line.
As for El Dorado County, Durst wrote in her Substack post that she intends to circulate a petition among county residents to weigh the level of support and then take that petition "directly to the U.S. Congress." According to the Mountain Democrat newspaper, she also hopes to garner support through community meetings in the near future. Durst reportedly spoke alongside Nutting at a community meeting last month.
CLICK HERE TO GET THE FOX NEWS APP
No single county has ever successfully seceded to become its own state. During the Civil War, however, a group of counties left then-Confederate Virginia to become West Virginia.