A bipartisan bill introduced Thursday would provide overlooked female veterans with combat-related benefits after reevaluation of their service records for eligibility. 
"For many years, women service members served valiantly alongside our military's elite Special Operations Forces, risking their lives to help take out some of the world's most dangerous terrorists while being denied official recognition for their combat duties," Sen. Dan Sullivan, R-Alaska, said. 
"These women incurred the same hardships as their male counterparts, but tragically, they did not receive the same care from our VA or the recognition they deserve once they came home," Sullivan said. "This is wrong and must be fixed."
"I thank Senator Rosen for authoring this bill to fulfill our duty to these courageous American women and I thank our female service members who've fought and risked their lives for our country," he added. 
LOUISIANA ARMY BASE NAMED AFTER CONFEDERATE GENERAL RENAMED TO HONOR BLACK WWI HERO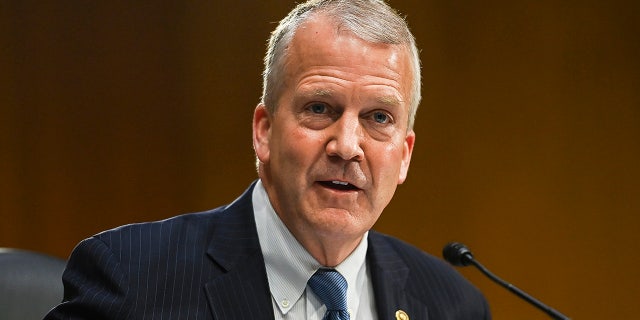 Sens. Sullivan; Jacky Rosen, D-NV; Joni Ernst, R-Iowa; and Tammy Duckworth, D-IL, on Thursday introduced the Jax Act, named after Cultural Support Team (CST) member Jaclyn "Jax" Scott.
"The Jax Act will give power back to women of the SOF community," Scott, who now serves as a board member for Special Operations Association of America (SOAA), said in a press release. "It will allow me and others like me to rightfully access the healthcare and disability benefits we deserve. It is the first step in righting the wrong and helping to heal the moral injury we carry with us every day."
The act will amend military records of women veterans who deployed alongside Special Forces in Afghanistan and Afghanistan to reflect their roles on CST, which enabled female service members to deploy to combat zones before they were formally allowed to serve in front-line combat roles in 2015.
CHINA MAKING 'SCIENCE FICTION' SUPER WARSHIP, REPORT CLAIMS: 'BIG STEP FORWARD'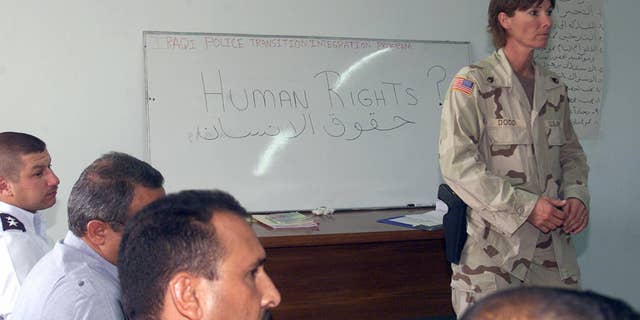 Due to their status in combat, members of CST were not eligible for rank, benefits and health services upon completion of service. The Jax Act will allow those vets to now qualify for those benefits. 
"Women veterans who bravely served our nation and fought for our freedoms deserve all of the recognition, benefits, and honor they earned, just like their male counterparts," Rosen said in a press release. "Due to outdated policies, women veterans who were part of Cultural Support Teams and who served in combat are being denied rank, benefits, and critical health services."
"I'm introducing bipartisan legislation to cut through bureaucratic red tape so that our brave women veterans can see their service reflected on their military records and receive the recognition and access to resources they are so deeply owed."
NEW YORK TOWN'S VETERANS DIVIDED AFTER POW/MIA FLAG TAKEN DOWN, PRIDE FLAG HOISTED AT TOWN HALL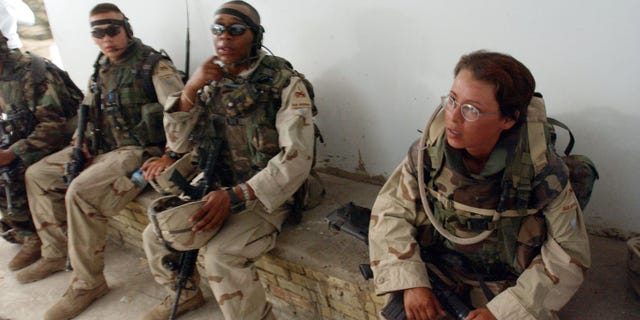 I FOUGHT 20 COMBAT MISSIONS FOR MY COUNTRY. THIS IS WHY CONGRESS NEEDS TO PASS A BILL NAMED AFTER ME
SOAA representative Katie Armstrong told Fox News Digital that the act will go into effect as soon as it is passed, and vets can immediately apply for re-evaluation by the Veterans Association (VA) and can start receiving their benefits and payments "within months." CST members will have two to three years to receive re-evaluation. 
"Unofficially the CBO estimate is likely to be around $1-20 Million over 10 years, but from the perspective of SOAA, this is money that should have been budgeted for Special Operations soldiers from the beginning," Armstrong said. 
CLICK HERE TO GET THE FOX NEWS APP 
"These women, the members of the CSTs, have been prevented from getting entitlements and benefits that they earned while serving the best years of their lives on deployment," she added. "So when you consider that this money should have been budgeted to support these women throughout the duration of the CST program, from 2010-2021, SOAA sees no additional cost to the government." 
Fox News' Liz Frieden contributed to this report.