A convicted terrorist financier serving a 30-year sentence in U.S. federal prison was recently released under the First Step Act after serving only 23 years, and said he "would be proud" to send money again to the same terrorist organization he was convicted of providing support to.
Mohamad Youssef Hammoud, a Lebanese national who illegally immigrated to the U.S. in 1992, was convicted in 2002 of providing material support to Hezbollah, a Lebanon-based militant group that the State Department designates a terrorist organization, among a number of other charges.
Hammoud was initially sentenced to 155 years in prison, but the punishment was later vacated by the U.S. Supreme Court. He was re-sentenced to 30 years in 2011.
The First Step Act, a criminal justice reform law that passed through Congress with the support of both parties and was signed by former President Donald Trump in 2018, provided a means for Hammoud to request an early release, including through the compassionate release statute of the law.
RON DESANTIS RIPS TRUMP OVER FIRST STEP ACT, VOWS TO REPEAL IT: 'BASICALLY A JAILBREAK BILL'
Despite the Biden administration's opposition to an early release of Hammoud on the grounds of compassionate release, the U.S. District Court for the Western District of North Carolina granted the request on the grounds of "a disparity between his sentence and other sentences for comparable conduct," and "the disproportionally in his sentence caused by the application of the 'terrorism enhancement.'"
It's unclear exactly when Hammoud was released, however, the court documents ordering his release directed him to immediately turn himself into immigration authorities for deportation. He arrived in Beirut on Wednesday to celebrations with friends and family, according to Alarabiya News, a Saudi-based outlet.
The report said that, shortly after his arrival, Hammoud had multiple interviews with Hezbollah-affiliated media outlets in which he expressed no regret for his actions and denied that he ever sent money to Hezbollah.
"I would be proud to send money to Hezbollah, and I could say I sent money to Hezbollah. But in 1999… I did not send a penny to Lebanon," Hammoud said in one video shared by Alarabiya. In the video, he can be seen sitting in front of a portrait of Iran's supreme leader, Ayatollah Ali Khamenei, Hezbollah's Hassan Nasrallah, and late-Iranian general Qassem Soleimani, who was killed in a U.S. drone strike in 2020.
GOP SENATORS DEMAND BIDEN COMPLY WITH COVID ORIGINS TRANSPARENCY LAW AS DEADLINE APPROACHES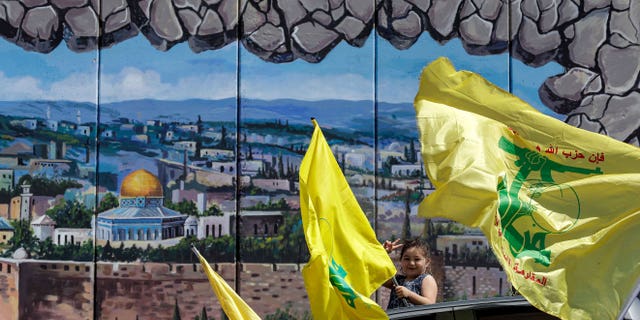 Sen. Tom Cotton, R-Ark., a former U.S. Army officer, ripped Hammoud's early release, blaming the First Step Act for making America "less safe," and called for its demise.
"We knew the bill's leniency put dangerous criminals back on the street—but now we know it's even putting terrorists back onto the battlefield. Congress should repeal the First Step Act for the sake of public safety and justice," he said.
Other Republicans have also targeted the First Step Act, including presidential candidate and Florida Gov. Ron DeSantis.
"Under the Trump administration — he enacted a bill, basically a jailbreak bill, it's called the First Step Act. It has allowed dangerous people out of prison who have now re-offended, and really, really hurt a number of people," DeSantis said in an interview with the Daily Wire last month.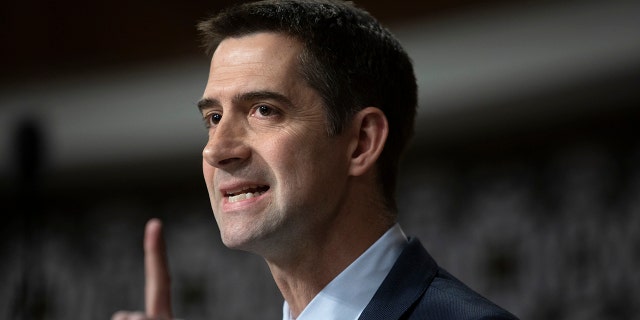 CLICK HERE TO GET THE FOX NEWS APP
"So one of the things I would want to do as president is go to Congress and seek the repeal of the First Step Act. If you are in jail, you should serve your time. And the idea that they're releasing people who have not been rehabilitated early, so that they can prey on people in our society is a huge, huge mistake," he added.