The Rhode Island Senate on Thursday approved a $14 billion budget proposal for the 2024 fiscal year that begins July 1, a week after the House also approved the spending plan.
The bill directs spending toward the housing crisis, supports business development and makes education funding more equitable while limiting the use of one-time revenue to one-time expenditures, lawmakers said.
The budget now heads to Democratic Gov. Dan McKee, who is scheduled to sign it at noon Friday on the south steps of the Statehouse.
RHODE ISLAND SEEKING FEDERAL FUNDING FOR NEWPORT CLIFF WALK REPAIRS
"Today we are passing a responsible, balanced budget that helps Rhode Islanders now and positions our state for strong fiscal health in the future," Senate Finance Committee Chairman Louis P. DiPalma said.
DiPalma said the budget helps small businesses, preserves and expands important early childhood programs and supports a variety of initiatives to help tackle the state's housing crisis while also protecting the state's rainy day fund.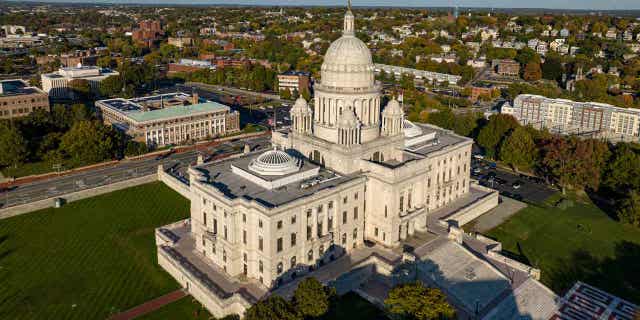 Lawmakers added $39 million from the original proposal to help address the state's housing crisis, including $4 million for transit-oriented development and $4.3 million to support infrastructure needed for housing development, such as road and utility connections.
TEENS HOSPITALIZED IN RHODE ISLAND AFTER ROOF COLLAPSES AT STATE PARK ABANDONED BUILDING
The House plan included a low-income housing tax credit program. The program would provide a tax incentive for developers to expand subsidized housing options for low-income households.
Lawmakers did not include a proposal submitted in the governor's housing amendments authorizing eminent domain powers for the Department of Housing.
CLICK HERE TO GET THE FOX NEWS APP
An amendment added when the House approved the bill last week added $7 million for early childhood programs from unspent federal funds.
"This budget was carefully crafted so that our residents, particularly our most vulnerable, retain the supports and assistance that they and their families need, so that our businesses have the ability and opportunity to grow, and so that Rhode Island is situated to withstand a very possible financial downturn that will affect both our state and national economies," House Finance Committee Chairman Marvin Abney said in a written statement.