As New York and California advance measures to consider state-level reparations for slavery, leading activists accuse Democrats in Congress of letting down Black voters at the federal level with the help of "relic" social justice groups.
The state legislature in New York passed a bill last week that would create a commission to study the effects of slavery and racial discrimination in the Empire State and make recommendations for potential reparations, such as restitution payments from the government. The commission's recommendations would be non-binding, meaning the legislature would decide whether to take them up for a vote.
Gov. Kathy Hochul is reportedly reviewing the bill but hasn't commented publicly on the legislation, which needs her signature to become law. If Hochul signs the bill, New York would be the second state to establish a reparations commission, following California's lead.
While some reparations activists see what's happening in New York as an encouraging step, others told Fox News Digital that state and local efforts are insufficient, blaming Democrats in Washington, D.C., and even fellow activists for the lack of progress.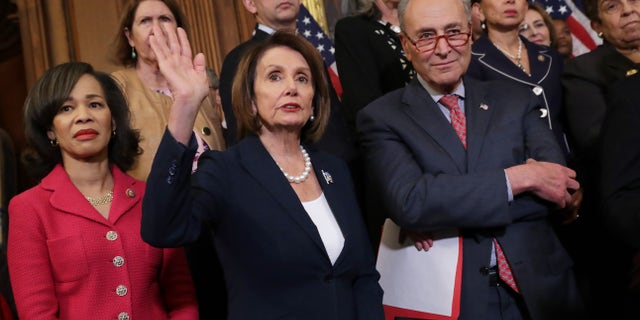 NEW YORK GOV HOCHUL SILENT AS STATE LAWMAKERS PASS BILL CONSIDERING REPARATIONS FOR SLAVERY
"This push for local reparations has always been a way for relic reparations organizations like NAARC [National African American Reparations Commission] and N'COBRA [National Coalition of Blacks for Reparations in America] to avoid any confrontation with Democrats in Congress who refuse to make reparations a legislative priority," Yvette Carnell, president of the ADOS (American Descendants of Slavery) Advocacy Foundation, told Fox News Digital. "When Democrats in Congress had a majority and the first Black president, they refused to engage the issue of reparations."
Racial justice groups and some Democrats in Congress have been pushing President Joe Biden for months to establish a national reparations commission by executive order. The White House has indicated Biden, who's largely been quiet about the issue, supports studying potential reparations for Black Americans but has stopped short of saying he'd back a bill introduced in Congress that would create such a commission.
Reparations at the federal government level appear stalled amid widespread Republican opposition and only partial support among Democrat lawmakers.
But several blue localities across the country in recent years have broached the subject of reparations for slavery.
San Francisco could be the first major U.S. city to fund such a policy as its own local commission explores potentially doling out millions of dollars to qualifying Black residents. The Chicago suburb of Evanston in 2021 became the first U.S. city of any size to fund reparations, giving money to qualifying people for home repairs, property down payments, and interest or late penalties due on city property.
At the state level, New York and California are the only legislatures that have passed bills to formally create a commission to consider reparations.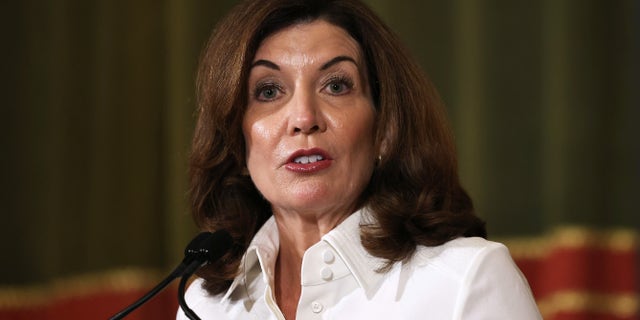 NEW YORK LAWMAKERS APPROVE BILL CREATING STATE REPARATIONS COMMISSION
However, Carnell argued such efforts are more indicative of surrender than progress.
"These local reparations initiatives are a way for NAARC and N'COBRA to symbolically advocate for reparations while giving Democrats a pass for refusing to move the needle on any meaningful reparations legislation," she said. "Both organizations are putting the needs of politicians ahead of the needs of their community. Black voters are the base of the Democratic Party, and at ADOS AF, we believe that voting is an exchange, not a gift."
Carnell added that she and her organization support a federal reparations program – including "direct cash payments to American descendants of slavery only, not all people of African descent" – as opposed to the "sort of home refurbishment programs we see in Evanston, which has, unfortunately, been mislabeled as reparations."
Despite such comments, other reparations activists view what's happening in New York optimistically.
"It's a fabulous move that's long overdue and hopefully will be signed by the governor into law," Nkechi Taifa, executive director of the Reparation Education Project, told Fox News Digital. "It's good to have commissions, states and municipalities look at things within those communities, including and especially education. But this should not be an excuse to drag things out, and I consider these more local initiatives as complimentary to federal legislation."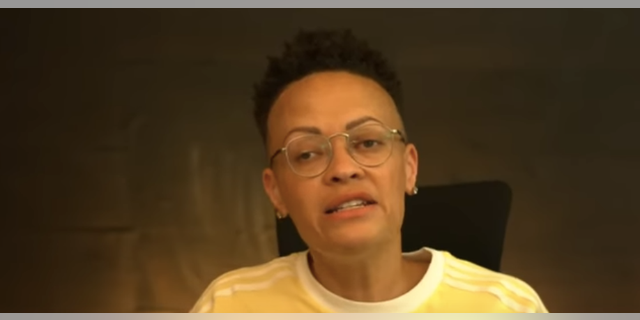 CALIFORNIA REPARATIONS PANEL WANTS TO GIVE STATE AGENCY VETO POWER OVER LOCAL REAL ESTATE DECISIONS
Taifa argued that local efforts should not be displaced by federal action, saying reparations are "due from any and all culpable entities, wherever there was harm that must be redressed" stemming from slavery and subsequent discrimination.
"The harms of the enslavement era and its living legacies are multifaceted and, thus, ways to address it now must be multifaceted," she continued. "Reparations require a comprehensive approach. It's up to New York what they want to do, but we talk about a number of areas: the wealth gap, educational inequity, health disparities, the eradication of language and religion … but it's important redressing these issues is not a substitute for ordinary public policy – reparations are something more, extra."
Critics argue it doesn't make sense for people who never owned slaves to pay reparations to people who never were slaves themselves to make amends for slavery, saying that measures such as restitution payments won't ultimately address the problem. They also say programs would simply be unaffordable.
Hochul and New York state lawmakers recently approved the state's mammoth budget of $229 billion. According to a new budget projection, New York's expenses will outpace revenues by $9.1 billion next year and $13.9 billion the following year.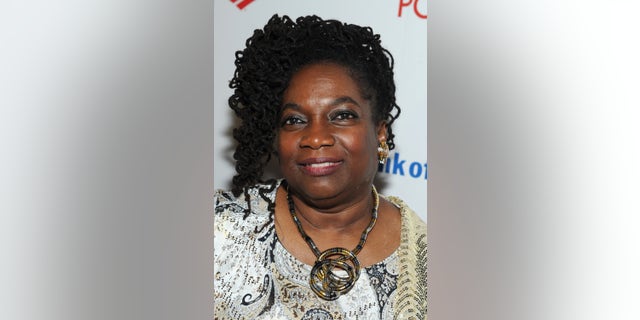 NEWSOM UNDER PRESSURE TO TAKE EXECUTIVE ACTION ON REPARATIONS IF CALIFORNIA LEGISLATURE DOESN'T ACT
It's unclear how much a New York reparations plan would cost. In California, the reparations task force has called for initial "down payments" of up to $1.2 million for qualifying Black Californians while they wait for the purported full amount of money lost due to slavery and subsequent racism to be calculated. Estimates have put the total cost of such calculations at about $800 billion, nearly triple California's total annual state budget of roughly $300 billion.
Last month, Newsom announced that the state's budget deficit has grown to nearly $32 billion, which is about $10 billion more than he anticipated in January when he offered his first budget proposal.
Carnell seemed to acknowledge the fiscal complications presented by large-scale reparations, particularly for more local proposals.
CLICK HERE FOR THE FOX NEWS APP
"At the ADOS Advocacy Foundation, we view local reparations programs as an oxymoron because it is unlikely that any of these programs can achieve the goal of compensating American descendants of chattel slavery," she said. "States have enormous budgetary constraints when confronting cash payments, the most materially significant component for repairing past harms anchored in the institution of American slavery."