Republicans are rallying behind former President Donald Trump's 2024 presidential campaign, according to a new poll that reveals an increase in support among the GOP following his two indictments.
After being indicted on charges related to alleged mishandling of classified documents, a Marist Poll survey found that 56% of Americans — the majority being Democrats and independents — think Trump should halt his 2024 presidential campaign, while 43% think he should remain in the race.
But the poll reveals strong GOP support for Trump, with 83% of Republicans supporting his run for president amid the investigations, while 87% of Democrats and 58% of independents think he should drop out of the race.
The majority of Republicans, 76%, reported having a favorable opinion of the former president, increasing from 68% in a February poll.
TRUMP'S INDICTMENT IS NOT THE SLAM DUNK CASE LIBERAL MEDIA BELIEVES IT IS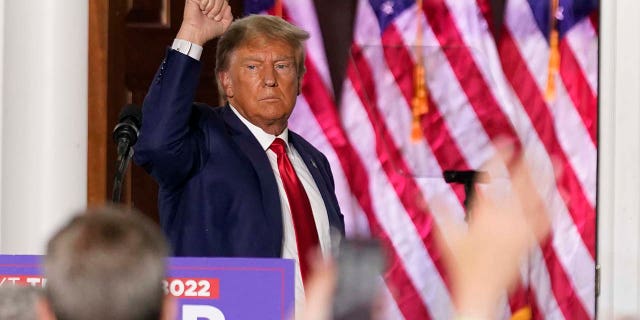 "As former President Trump deals with his latest legal woes, Republicans are mostly standing with him, while Democrats are calling for him to exit the 2024 campaign," Lee M. Miringoff, director of the Marist Institute for Public Opinion, said alongside the polling results. "Time will tell if this pattern holds, but for now, Republicans are grounded on where they stand on Trump regardless of these unfolding events."
Trump received a boost in support from Republicans around his indictment, with 50% believing he did nothing wrong, up five points from 45% in a March poll.
TRUMP CAMPAIGN SAYS IT BROUGHT IN OVER $6.6 MILLION IN FUNDRAISING SINCE THURSDAY'S INDICTMENT NEWS
Looking forward to 2024, 64% of Republicans and Republican-leaning independents said they will support Trump in his campaign if he does not drop out, while 32% said they are going to support another GOP candidate.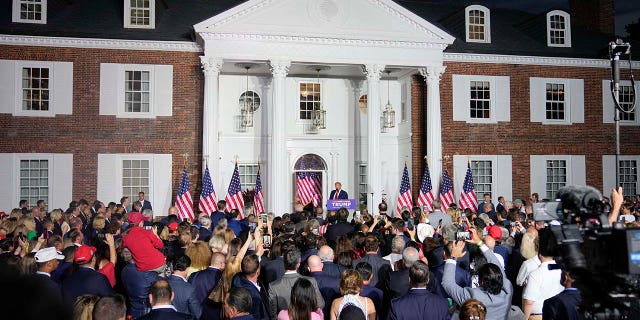 The poll also revealed a decrease among Americans who believe Trump did something wrong in the indictment, dropping from 75% in March to 73% in the June survey.
The results suggest that 78% of Democrats and 50% of independents believe Trump broke the law.
Trump was first indicted in April on state-level charges stemming from alleged claims he made hush money payments to adult film actress Stormy Daniels during the 2016 election.
Last week, the former president faced a second indictment from Special Counsel Jack Smith on 37 federal counts relating to retention of sensitive documents.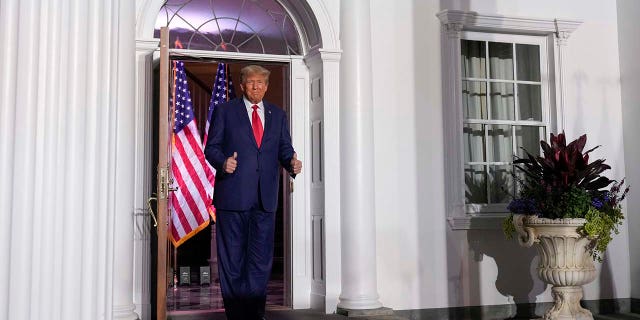 Despite speculation over how the indictments might affect Trump's presidential bid, his campaign reportedly received over $6.6 million in fundraising within days of the federal indictment. Trump pleaded not guilty in a Miami court Tuesday and has not made any indication at this time that he will drop out of the 2024 race.
CLICK HERE TO GET THE FOX NEWS APP
The Marist poll was conducted June 12-14, with a margin of error of plus or minus 3.5 percentage points.