House Republicans filed a resolution on Thursday condemning the Southern Poverty Law Center (SPLC) for placing parental rights groups like Parents Defending Education on its "hate map."
The SPLC added Moms for Liberty, Parents Defending Education, Army of Parents, No Left Turn in Education, and others to its "hate map" on June 6. Nine days later, Rep. Lisa McClain, R-Mich., led House Republicans in "pushing back against the labeling of attempts by parents to ensure school curriculum and sports are age and sex appropriate as extreme," the Daily Signal first reported. 
"I introduced this resolution because I'm sick and tired of far-left groups demonizing folks who are just standing up for their rights," McClain told Fox Digital. "I find it disgusting that an organization like Moms for Liberty could be labeled a hate group by SPLC because that's simply not the case."
McClain said she hopes Congress adopts the resolution "to show America that we do not tolerate disparaging and radical rhetoric that's aimed at benevolent groups."
PARENTS' RIGHTS GROUPS ARE THE NEWEST ADDITION TO SOUTHERN POVERTY LAW CENTER'S 'HATE AND EXTREMISM' REPORT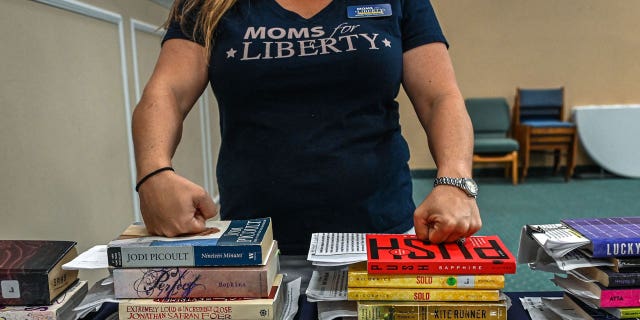 Nicole Niely, president of Parents Defending Education – which the SPLC accused of "vilifying those discriminated against" – said she appreciates McClain's resolution. 
"We are grateful that members have spoken up in defense of families and parental rights and hope to see more members join this resolution in the weeks ahead," Neily told Fox Digital.
The SPLC's 2022 "Hate and Extremism" report says parental rights groups have "grown into an anti-student inclusion movement that targets any inclusive curriculum that contains discussions of race, discrimination and LGBTQ identities."
The SPLC "hate map" has brought violence upon its designees in the past. In August 2012, a gunman attacked the Family Research Council, driven by the SPLC's "hate map," with the mission to "kill as many people as possible." 
The Thursday resolution in defense of the organizations argues "it is not extreme or hateful to believe that parents, not the government, should have the final say in their children's education."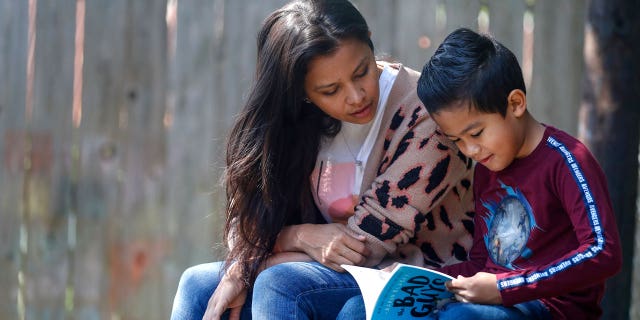 While "all students should feel welcome in their classroom," the resolution states, "radical far-left ideas inappropriate for minors should not."
RAMASWAMY JOINS MOMS FOR LIBERTY AFTER SPLC LABELED PARENTAL RIGHTS ORG 'EXTREMIST': 'MY FAVORITE HATE GROUP'
It is not hateful to "believe children as young as 6 should not be subject to discussion about sexual orientation or gender ideology in the classroom" or "believe biological men should not compete against biological women in sports," according to the proposed House resolution's text.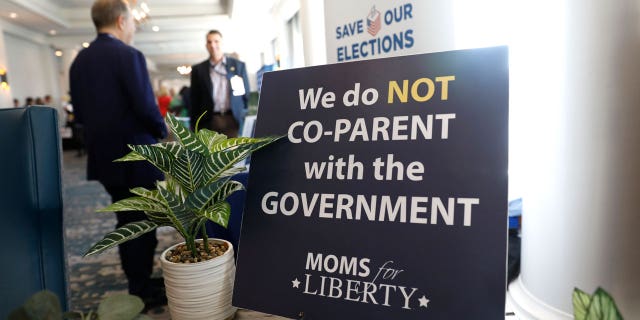 Neily urged Congress to investigate a potential connection between the Biden administration and the SPLC. 
"While we at PDE have filed public records requests with the Department of Education for the calendars of Secretary Cardona and the Assistant Secretary of the Office for Civil Rights, responses to federal FOIAs are not produced quickly — and the American people deserve answers NOW about whether the latest iteration of this 'hate map' was done at the behest of federal officials," she said. 
CLICK HERE TO GET THE FOX NEWS APP
Republican co-sponsors of the resolution include Reps. Brian Babin and Keith Self of Texas; Jeff Duncan of South Carolina; Daniel Webster of Florida; Mary Miller of Illinois; and Clay Higgins of Louisiana. 
The SPLC did not respond to Fox Digital's request for comment.