FIRST ON FOX: White House officials who continue to use the "MAGA" slogan against Republicans "should be fired," according to the former ethics chief for President George W. Bush and one-time Democratic Senate candidate Richard Painter.
Fox News Digital caught up with Painter in a Friday phone call after the White House continued to use the acronym for "Make America Great Again" despite the Office of Special Counsel's (OSC) determination that using it violates the Hatch Act — legislation that prohibits elected officials and their staff from using government resources to engage in campaign activities. 
Painter said it's "a terrible, terrible idea" for the White House to continue to use "MAGA" after press secretary Karine Jean-Pierre was told doing so violated the law, and added officials "should immediately stop doing it."
"I think that's critically important that they stop doing it," he continued. "If the Office of Special Counsel says they need to stop doing it, that means they need to stop doing it, and we can't have them flipping the bird at this. They've got to comply with the Office of Special Counsel's interpretation of the Hatch Act."
WHITE HOUSE BLOWS OFF HATCH ACT VIOLATION, CONTINUES USING 'MAGA' DESPITE INTERNAL WATCHDOG'S WARNING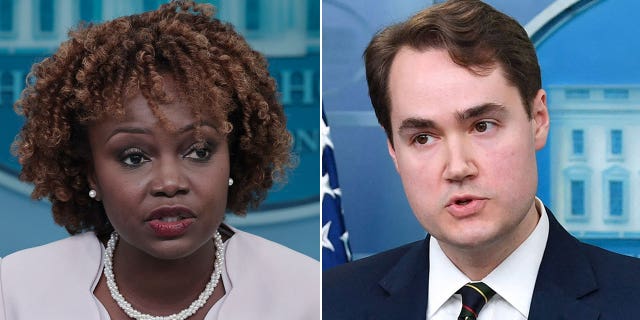 The OSC determined earlier this week that Jean-Pierre violated the Hatch Act by using the term "Mega MAGA" to attack Republican policies.  
White House deputy press secretary Andrew Bates sent a memo Wednesday that continued to use the term, Axios reported. Bates claimed in the memo that the "main economic agenda item" of Republicans is "MAGA tax welfare for the richest Americans and giant corporations, at the expense of continuing to grow our economy by investing in America."
When asked about the ramifications of violating the Hatch Act, Painter said that with "serious" or "repeated" violations, a federal official could be "dismissed from federal service."
"If someone keeps doing it when they're told not to do it, they should get fired," Painter said. "Or if they engage in a serious act of the Hatch Act one time, they should be fired."
"I mean, that's the presumptive penalty for either a serious violation of the Hatch Act or repeated violations when you've been told not to do it is get fired," Painter said. "Once the Office of Special Counsel says, 'Don't use MAGA, that's a campaign slogan,' and somebody keeps doing it and anybody else does it when they've been told not to, then boom, they should be gone."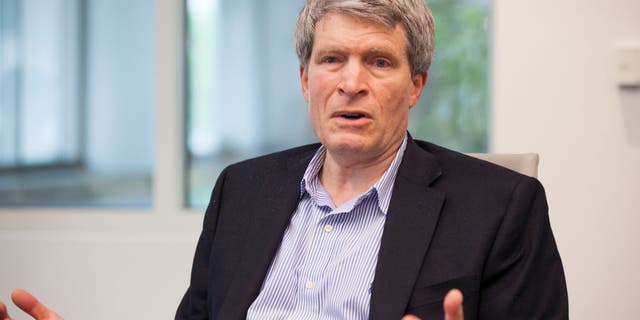 Painter said it would be inappropriate for either the Trump or Biden White House to use the campaign slogan "MAGA" in an official capacity and that a phrase like "build the wall" would be different because there is an actual policy initiative behind it.
Painter's comments come as the White House continues to use the term "MAGA" after the OSC determined it was not kosher to do so in official communications.
"MAGA Republicans" has become a staple boogeyman of the Biden administration as it continues to navigate criticisms about the porous southern border, an uncertain economic outlook and topless transgender activists on the White House lawn. 
The term "MAGA" is synonymous with former President Donald Trump's 2016 presidential campaign — mainly because it was his slogan. 
"MAGA remains the campaign slogan of a current candidate for partisan political office, and therefore, its use constitutes political activity," the OSC wrote in a memo.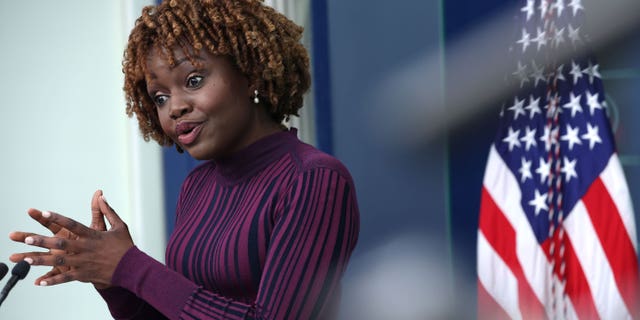 "Accordingly, federal employees should not use 'MAGA' or 'Make America Great Again' while on duty, in the workplace, or when acting in their official capacity, including communicating through social media, email or on government websites," it continued.
Bates previously paid lip service to the law while taking aim at Florida Gov. Ron DeSantis over the pronunciation of the Republican presidential candidate's name. "We follow the Hatch Act. So we don't DEE-rectly comment on 2024," the White House spokesman tweeted. "Am I saying that right? It's pronounced DEE-rectly?"
Late Thursday, Bates released another memo using the term "MAGA" and taking aim at House Speaker Kevin McCarthy, R-Calif., and the Republican Study Committee, claiming they are attempting "to defund Medicare benefits while pushing giant tax cuts for the rich."
CLICK HERE TO GET THE FOX NEWS APP
Jean-Pierre said at the podium this week that they "didn't know" the term was not suitable for official events.