Former New York City Mayor Bill de Blasio was fined nearly $475,000 on Thursday for misusing city resources during his 2020 presidential campaign.
New York City's Conflicts of Interest Board (COIB) penalized de Blasio for having the city pay for his NYPD security detail's travel costs to and from campaign events in 2019. Expenses included lodging, car rentals, airfare and meals.
De Blasio was ordered to reimburse the city nearly $320,000, in addition to a separate $155,000 fine. According to The New York Times, it's the largest fine the board has issued in its history, in addition to being the strictest penalty. 
The former mayor threw his hat in the ring during the 2020 Democratic presidential primary season, running a campaign from May 2019 to September 2019. He dropped out of the race after polling poorly. 
NYC MAYOR ADAMS TAKES SHOTS AT DE BLASIO ADMINISTRATION: 'LEFT THE HOUSE IN TOTAL DISARRAY'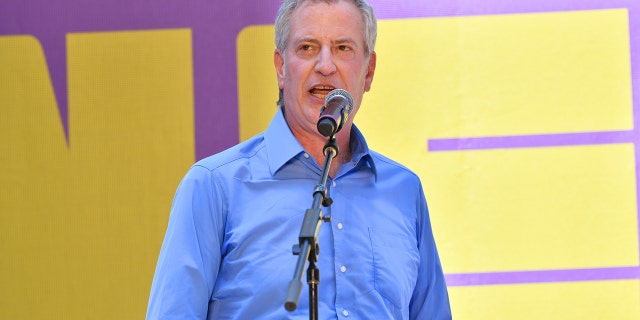 In the early stages of de Blasio's campaign, the COIB had informed him that while the city could pay the officers' salaries and overtime costs, it would be a "misuse of city resources" to cover the travel bill.
According to documents obtained by Fox News, the COIB claims that the NYPD security detail incurred $319,794.20 during 31 presidential campaign-related trips. He was fined $5,000 for each out-of-state trip, totaling $155,000.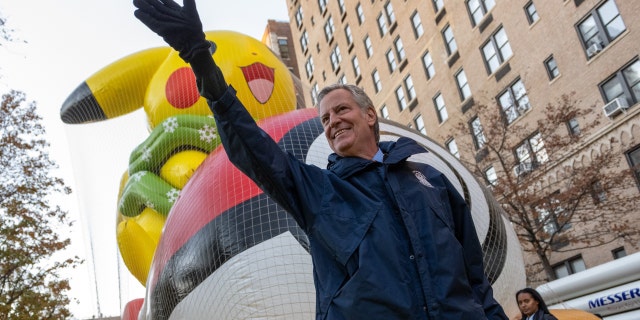 "Although there is a City purpose in the City paying for an NYPD security detail for the City's Mayor, including the security detail's salary and overtime, there is no City purpose in paying for the extra expenses incurred by that NYPD security detail to travel at a distance from the City to accompany the Mayor or his family on trips for his campaign for President of the United States," the board determined.
NYC MAYOR DE BLASIO ACCUSED OF USING NYPD AS SCAPEGOAT AFTER GEORGE FLOYD PROTESTS
In response, de Blasio tweeted out a statement from his lawyers that argued that the COIB's ruling violated the Constitution.
"In a time of unprecedented threats of political violence, the COIB's reckless and arbitrary ruling threatens the safety and security of our democratically-elected public servants," the statement from attorney Andrew G. Celli, Jr. read.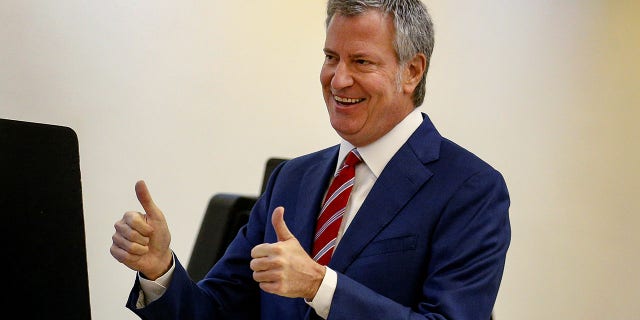 CLICK HERE TO GET THE FOX NEWS APP
"With today's decision, the COIB has broken with decades of NYPD policy and precedent, ignored the professional expertise of the greatest law enforcement agency in the world, and violated the Constitution to boot," the press release read, adding that mayors are entitled to protection.