President Biden on Thursday re-upped calls for an amnesty for some illegal immigrants as he marked the 11th anniversary of an Obama-era program that granted deportation protection for those who arrived as minors.
Biden marked the anniversary of the Deferred Action for Childhood Arrivals (DACA) program, which shielded illegal immigrants who came to the U.S. as minors. That resulted in over 800,000 "Dreamers" being granted protection and the ability to work in the U.S.
"Dreamers are Americans. Many have spent the majority of their lives in the United States," Biden said. "They are our doctors, our teachers and our small business owners. Dreamers strengthen our economy, enrich our workplaces and, during the COVID-19 pandemic, many served their communities on the frontlines,"
DEMOCRATS FIRE UP PUSH FOR DACA AMNESTY IN LAME DUCK SESSION BEFORE GOP TAKES HOUSE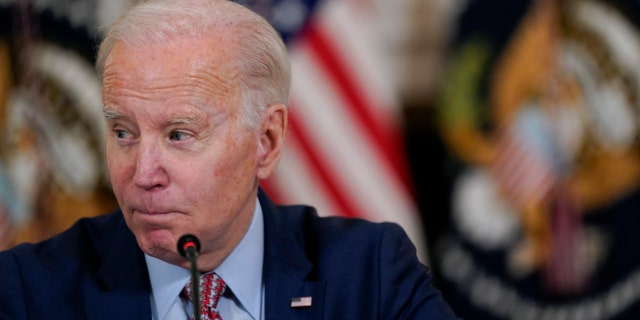 DACA has been on ice since 2021, when an appeals court upheld a ruling blocking further enrollments in the program after a federal judge found the program to be illegal. The Trump administration had previously sought to end DACA but had been blocked by the Supreme Court, which ruled that it was in violation of the Administrative Procedure Act.
Activists have pushed for the passage of the DREAM Act, which has been introduced multiple times. That legislation would go much further than DACA and grant a pathway to citizenship for what advocates estimate to be 2 million illegal immigrants.
Democrats launched a push in 2022 to get a version of the DREAM Act passed in 2022 before Republicans took the House in 2023, but that move failed. And a Republican-led House is almost certainly likely to reject any such move, at least unless it was part of a much broader border security package.
President Biden has been using his executive powers to work around Congress. His administration expanded Medicaid and ObamaCare health coverage to DACA recipients, and Biden ordered the Department of Homeland Security to "preserve and fortify" the controversial Obama executive order.
DACA COURT RULING THE LATEST TWIST FOR CONTROVERSIAL OBAMA-ERA IMMIGRATION POLICY
Biden, in his statement, said he and Vice President Kamala Harris "will continue fighting to pass legislation to protect Dreamers and create a path to citizenship" but added that "only Congress can provide permanent and lasting stability for these young people and their families."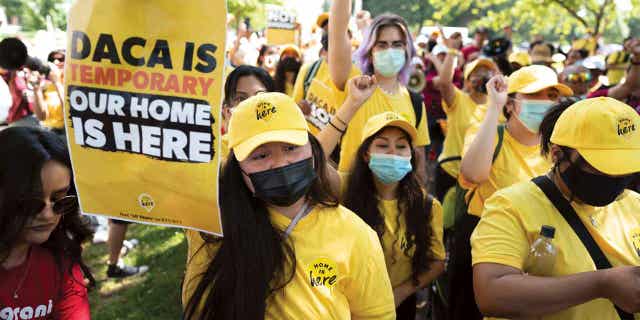 It is the latest amnesty push by the administration, even amid an ongoing crisis at the U.S. southern border.
CLICK HERE TO GET THE FOX NEWS APP
When Biden entered office, his administration unveiled legislation that would have massively expanded legal immigration and asylum pathways while granting a broad amnesty to millions of illegal immigrants, including those who arrived illegally as adults.
It was swiftly rejected by Republicans for its inclusion of an amnesty, but Biden and key members of his administration, including DHS Secretary Alejandro Mayorkas, have continued to urge Republicans to pass the dormant legislation in response to the continuing border crisis.