White House press secretary Karine Jean-Pierre on Wednesday repeatedly dodged a question concerning whether President Biden would support "financial" reparations being paid to the descendants of Black slaves in the U.S.
The question was posed by liberal reporter April Ryan, who noted the recent introduction of legislation by far-left Rep. Cori Bush, D-Mo., pushing for $14 trillion to be paid to reparations, and asked what the administration's view was on "repairing a wrong for the descendants of Africans in this nation."
"As it relates to reparations, I saw just moments ago Cori Bush's resolution. We haven't reviewed the proposal yet — some new proposals — so we'll take a look at it," Jean-Pierre responded after a lengthy explanation of Biden's advocacy for Juneteenth to be a federal holiday.
DID BIDEN CALL UK PM SUNAK 'PREJUDICED'? WHITE HOUSE PRESSED ON COMMENTS ON STATE PUBERTY BLOCKER BANS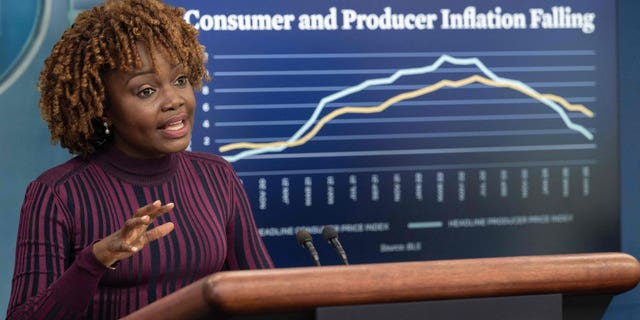 "So I can't comment on that specifically. But the president has been really clear as it relates to reparations. He wants to see a study of reparations and studying the continuing impacts of slavery. He believes that is incredibly important," she said.
Ryan pressed Jean-Pierre on the subject, asking whether Biden would "support a pay-out" and "financial repair" should the results of a study agree with calls for financial reparations.
"So, look, I will say this: We've got to let the study move forward. We've got to let — to see what the study shows, and we've got to continue to study the impact of slavery," Jean-Pierre responded, avoiding directly answering the question. 
KARINE JEAN-PIERRE VIOLATED HATCH ACT WITH 'MEGA MAGA REPUBLICANS' REMARKS: GOVERNMENT WATCHDOG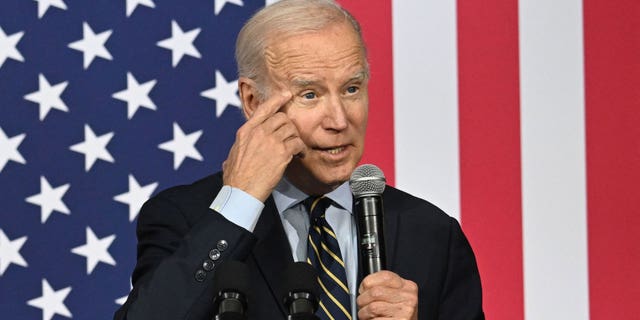 "That is something that the president believes that we need to do. So that's incredibly important," she said.
Jean-Pierre went on to praise what she said was Biden calling out race inequality "as a problem" across the country, and said he was taking "comprehensive action" to ensure "we put equity at the center" of federal government decisions.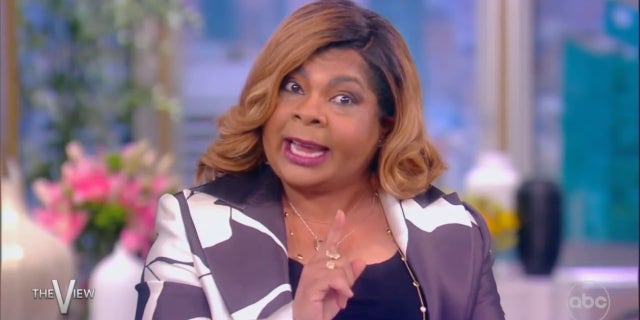 CLICK HERE TO GET THE FOX NEWS APP 
"So let's see what the study shows. It is important to continue to study the continuing impacts, if you will, on slavery. And I think because of the president's action — he's been very clear. He's been very clear how important it is, even just looking at his economic policy, how important it is to leave no one behind, have equity at the center of everything that he's done," she added.