Hunter Biden and his business partners with ties to Burisma attended a December 2015 holiday party hosted by the then-vice president Biden just a few days after he returned from his famous trip to Ukraine, where he threatened to withhold $1 billion in U.S. aid if the country's leaders did not fire their top prosecutor, according to records reviewed by Fox News Digital.
As vice president, Biden traveled to Ukraine, where he famously put pressure on the country's leaders to fire then-Prosecutor General Viktor Shokin, who was investigating Mykola Zlochevsky, the founder and former president of Burisma Holdings, where Hunter served as a board member from April 2014 to April 2019. Biden's defenders have said that Shokin was fired not because he was pursuing corruption too aggressively, but rather because he was too lax. 
Biden visited Ukraine from Dec. 7-9, 2015. Three months after the visit, Shokin was fired, and Biden would later use it to boast about his foreign policy skills.
"I looked at them and said: I'm leaving in six hours. If the prosecutor is not fired, you're not getting the money," Biden said in 2018, according to a transcript of his remarks at the Council on Foreign Relations. "Well, son of a b—-. (Laughter.) He got fired. And they put in place someone who was solid at the time."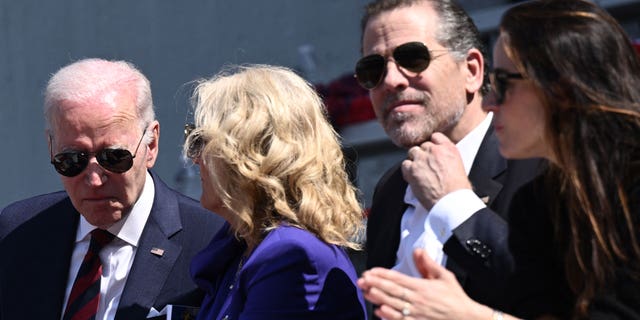 BIDEN'S CLAIM TO HAVE NO KNOWLEDGE OF HUNTER'S BUSINESS DEALINGS IS BECOMING HARDER TO MAINTAIN
After Biden returned to Washington from his short trip to Ukraine, he hosted a holiday party at the vice president's Naval observatory residence on Dec. 12, 2015, where Hunter and several of his business partners from his now-dissolved investment firm Rosemont Seneca Partners were also in attendance, records show.
According to White House visitor logs, Hunter visited the White House on Dec. 12, 2015, with Rosemont Seneca co-founder Devon Archer, Rosemont Seneca President Eric Schwerin, and Sebastian Momtazi, an associate who worked in Rosemont Seneca's New York City office with Archer. Archer, who was also on the Burisma board with Hunter, and Momtazi both had Burisma.com email addresses, according to emails reviewed by Fox News Digital.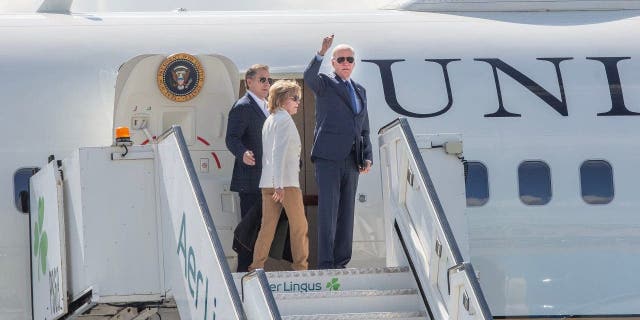 While the visitor logs don't specify the business partners were there for a vice presidential party, it did say they were there for "holiday reception." Hunter was scheduled to attend a "VP Holiday Party" at 3PM that day with Archer and several others, according to an email from his abandoned laptop, which has been verified by Fox News Digital.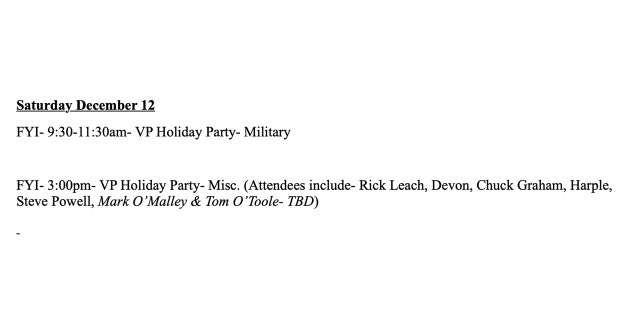 The elder Biden was photographed at the Dec. 12, 2015, party by a former Senate staffer, who is confirmed via the White House visitor logs as attending the holiday party.
Moreover, a White House aide for Biden at the time emailed Hunter a schedule of his dad's upcoming holiday parties, which included an entry on Dec. 12, 2015, at 3PM for a "Holiday Reception (Misc.)."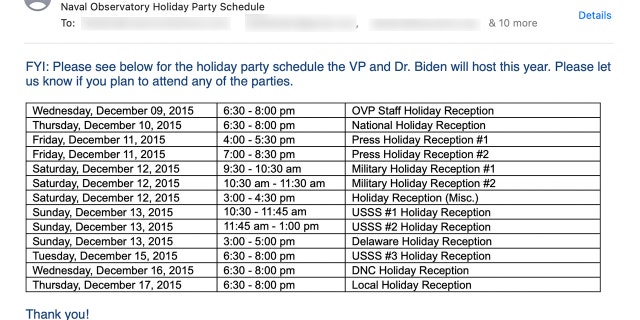 Days before the party and Biden's Ukraine trip, several emails were exchanged between Hunter and his partners about Burisma, including deliberations about how to respond to media inquiries about Hunter's involvement with the Ukrainian company. 
HUNTER BIDEN GUSHED OVER 'EXTRAVAGANT' GIFTS FROM BURISMA EXEC WHO WAS FOCUS OF CORRUPTION PROBE
On Nov. 30, 2015, less than two weeks before the party, top Burisma executive Vadym Pozharskyi asked Momtazi if he could "kindly coordinate the signature of letters attached by DA and HB with new accounts details," referring to Devon Archer and Hunter Biden.
"We need it to avoid further difficulties with banks," Pozharskyi added.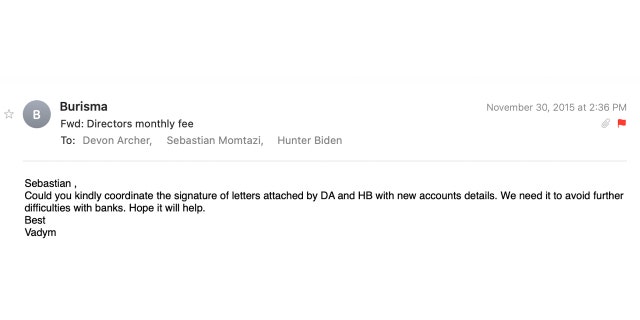 On Dec. 3, Hunter and Schwerin drafted a statement for a Wall Street Journal article about Hunter's involvement with Burisma and discussed how to respond to further media inquiries.
"Hunter Biden joined the Board to strengthen corporate governance and transparency at a company working to advance energy security for Ukraine," the Schwerin's proposed statement read. "These are also goals of the United States. Far from being out of sync with the policies of the United States, the Board is working to bring this privately held energy company into the kind of future that is critical for a free and strong Ukraine. These are goals that attracted not just Hunter to the effort, but respected American and European political and business leaders."
Hunter responded, "Add something like this: 'If we speak seriously about energy independence in Ukraine we must support such independent companies as Burisma.'"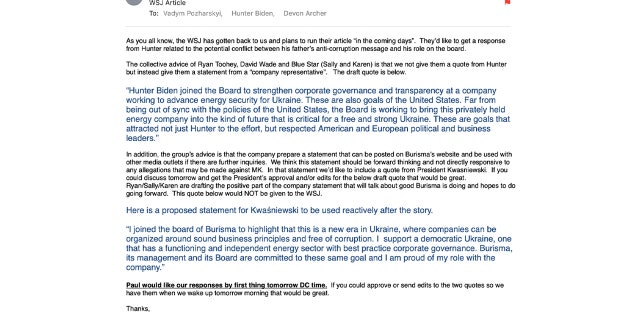 On Dec. 4, Schwerin flagged a list of questions the New York Times had for Hunter Biden and Burisma.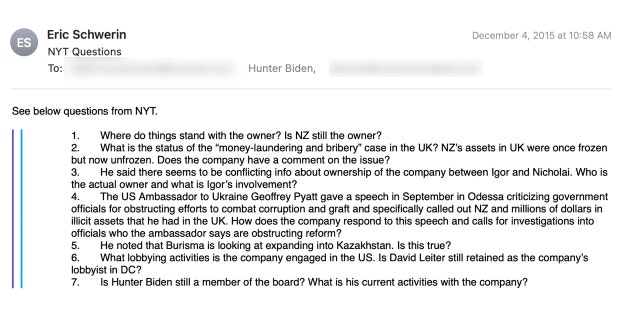 On Dec. 9, just three days before the vice president's party, Pozharskyi asked Hunter, Archer and Rosemont Seneca's Joan Mayer to sign "another technical resolution on the Burisma Geothermal." He then asked Momtazi to "kindly coordinate the signing of the document in turn by Devon and Hunter."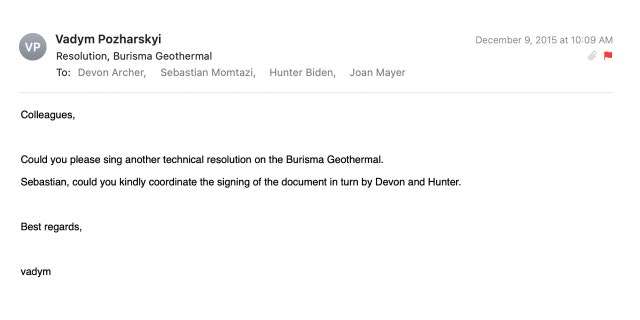 Upon joining Burisma, Hunter reportedly connected the company with Blue Star Strategies to help the firm fight corruption charges levied against Zlochevsky, the former Burisma president who previously served as Ukraine's former minister of ecologies.
Blue Star Strategies was reportedly under federal investigation from the U.S. Attorney's Office in Delaware in 2021 for its lobbying practices. The same office leads the federal investigation into Hunter foreign business deals. The Washington Post reported last year that the lawyer for the firm's CEO said there was no finding of wrongdoing.
Ahead of Biden's Ukraine trip, an associate at Blue Star Strategies emailed executives at the consulting firm, Hunter, Archer, Momtazi, and Pozharskyi on Dec. 2, 2015, about a White House conference call that "outlined the trip's agenda and addressed several questions regarding U.S. policy toward Ukraine."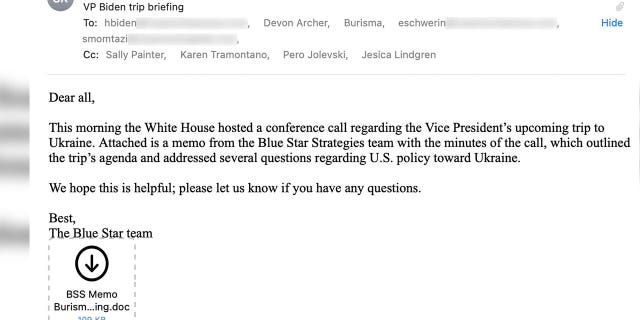 Five days later, Biden flew to Kyiv where he praised then-Ukrainian President Petro Poroshenko and said he was "overwhelmed" by his "warmth" and "friendship." During the same speech, he repeatedly talked about rooting out corruption. 
"The Ukrainian people cannot once again have their hopes dashed based on the cancer of corruption," Biden said.
"And it's absolutely critical for Ukraine, in order to be stable and prosperous and part of a secure Europe to definitely, thoroughly, completely root out the cancer of corruption," he continued.
A couple months after the holiday party, Hunter Biden thanked a top Burisma Holdings executive for birthday gifts he described as "far too extravagant," Fox News Digital previously reported.
"V- Thanks so much," Hunter wrote. "Let Nikolay know how much I appreciate his friendship and loyalty. I truly believe in what we are doing and I'm proud to say I am a part of this organization. And I am so glad you and I are on the same team."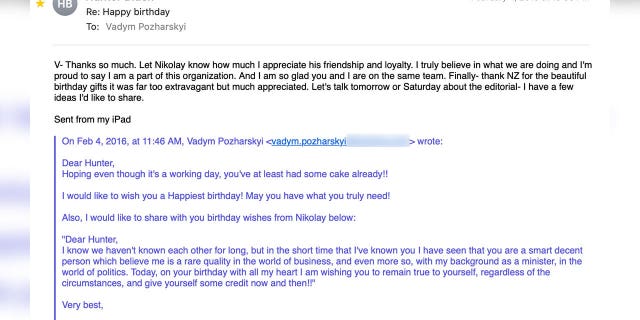 "Finally- thank NZ for the beautiful birthday gifts it was far too extravagant but much appreciated," he added. "Let's talk tomorrow or Saturday about the editorial- I have a few ideas I'd like to share."
DEMOCRATS REACT TO TRUMP INDICTMENT: 'THE CHAOS CONTINUES'
Republicans in Congress have seized on an FBI document they say shows Biden took $5 million from Burisma. A whistleblower has also allegedly come forward to congressional Republicans claiming audio recordings exist of a Burisma executive bribing Biden.
Those allegations come as Trump, the front-runner for the GOP nomination to face Biden in 2024, entered a not guilty plea in a Miami court while facing 37 criminal counts. A grand jury voted on the charges after a months-long investigation by Special Counsel Jack Smith, who was appointed by Biden Attorney General Merrick Garland.
The House Oversight Committee has subpoenaed Archer to appear for a deposition this week in its investigation into the Biden family's business dealings, according to a Monday report by CBS News.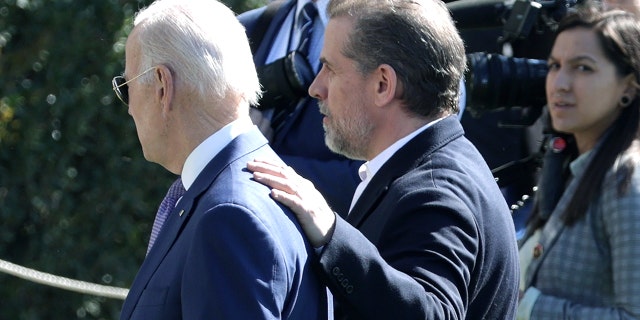 CLICK HERE TO GET THE FOX NEWS APP
The report stated that Oversight Committee Chairman James Comer, R-Ky., wrote in a letter to Archer's attorney that he "played a significant role in the Biden family's business deals abroad, including but not limited to China, Russia, and Ukraine."
Archer, who served with Hunter on Burisma's board, lost an appeal last week to have his unrelated 2018 conviction and one-year federal prison sentence for a scheme to defraud a Native American tribe thrown out. Hunter did not have a connection to the fraud scheme.
The White House, Schwerin and Hunter's lawyer did not respond to Fox Digital's requests for comment.
Fox News Digital's Aubrie Spady, Elizabeth Elkind, Brandon Gillespie and Bradford Betz contributed to this report.