Measures to raise fees on millions of phone bills in Pennsylvania passed the state House of Representatives on Wednesday in a bid to bolster funding for county-run emergency communication centers and the state's 988 suicide hotline.
The 911 bill passed 121-82, and would increase the existing $1.65 monthly fee to $1.97 on Pennsylvanians' phone bills. The funds will support equipment, operations and new technology, sponsors said. It is expected to generate an additional $30 million, for a projected total of $365 million in fiscal year beginning July 1.
The House passed the 988 bill 113-90, to create a new 6-cent fee beginning Jan. 1. The estimated $12 million generated annually to start would help fund operations of the call centers, with staffing, routing of calls and services.
Both measures, which were backed by every Democrat and a handful of Republicans, would annually adjust the fees with inflation. The legislation now goes on to the Republican-controlled Senate.
PENNSYLVANIA WOMAN'S 'HEINOUS' AND 'GRAPHIC' TEXTS TO ESTRANGED BOYFRIEND PUSHED HIM TO SUICIDE, DA SAYS
The measures come as the House unanimously passed a measure on Tuesday to cut monthly phone bills by exempting cell phone use from the 6% sales tax and the 5% gross receipts tax. Sponsors say it would save Pennsylvanians an estimated $124 million per year if also passed by the state Senate.
A spokeswoman for the House Democrats said, though it would vary, a typical consumer could see about a 79-cent reduction in 2024 under just the proposed tax cut. With the proposed increase through the 911 and 988 bills, it would be net reduction of about 41 cents per month in 2024.
Rep. Jared Solomon, a Democrat from Philadelphia who sponsored the 911 bill, said Pennsylvanians possibly wouldn't see an increase in their phone bills until 2028 if all three measures became law.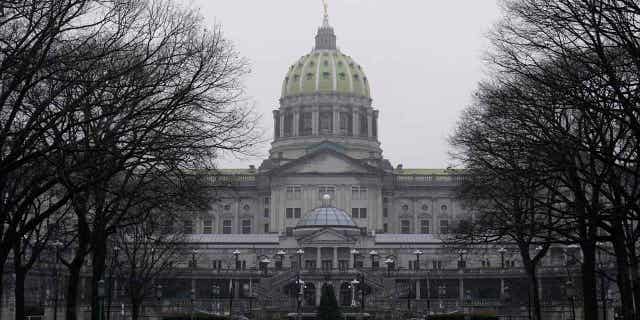 "Right now, our 911 system is operating off 1970s and 80s technology. We all know that the number one priority of government is to provide for the safety and security of our friends, neighbors and loved ones," he said. "Let's vote for this bill. Let's say yes to safer, more secure neighborhoods."
DEATH OF ALL 5 MEERKATS AT PHILADELPHIA ZOO LINKED TO ACCIDENTAL POISONING
But opponents chafed at tying the charge to inflation and "infinity taxes," and expressed concern that there was no guarantee the tax cut would make it through the Senate and actually offset the costs.
"Government does not have a good history of actually following through with what it says it will do," said Rep. Bryan Cutler, a Republican from Lancaster County.
CLICK HERE TO GET THE FOX NEWS APP
County Commissioners Association of Pennsylvania said it supports the increase to 911 funds, but have called for a higher fee to adequately support the emergency services.
Last year, the U.S. launched the first nationwide three-digit mental health crisis hotline. The federal government provided hundreds of millions in funding to help states create systems that include mental health crisis teams and emergency mental health centers. But states need to sustain the funding. At least four others have allocated money to support the services, some through phone bill fees.