Miami Mayor Francis Suarez officially filed paperwork on Wednesday declaring his campaign for president in 2024 as a Republican, according to a Federal Election Commission filing.
The filing comes after a newly rebranded super PAC that supports Suarez launched a digital ad blitz earlier Wednesday in the first four states that hold contests in the 2024 GOP presidential nominating calendar. 
Suarez teased a run on "Fox News Sunday," saying he's going to make a "major announcement" in the coming weeks.
"My announcement is to stay tuned," he said Sunday. "Next week, like you said, I'm going to be making a big speech in the Reagan Library, and I think it's one that Americans should tune into."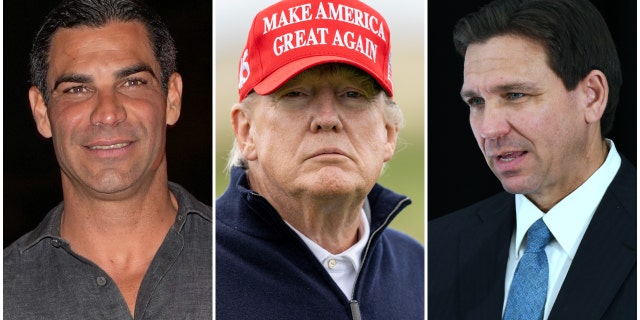 MIAMI MAYOR FRANCIS SUAREZ TEASES 'MAJOR ANNOUNCEMENT' COMING AS 2024 PRESIDENTIAL RACE HEATS UP
The mayor has been mulling a presidential run for several months, including visiting four of the early key states for presidential primaries. Fox News Digital previously interviewed Suarez during an April visit to New Hampshire, where he expressed optimism about the GOP primary.
"You have to compete with other things, by inspiring people. You have to compete by explaining to people you have a track record of success, a vision for the future. That you can inspire people with a positive view of what their future can look like in ways other candidates can't," Suarez told Fox News Digital.
Suarez is joining the growing field of Republican candidates that already includes two fellow Floridians — former President Donald Trump, the current front-runner, and Florida Gov. Ron DeSantis, who announced his bid late last month.
Suarez's campaign announcement comes weeks after the Miami Herald reported that Suarez, who receives $130,000 in compensation to serve as mayor, is facing an ethics investigation for outside payments he received for private consulting.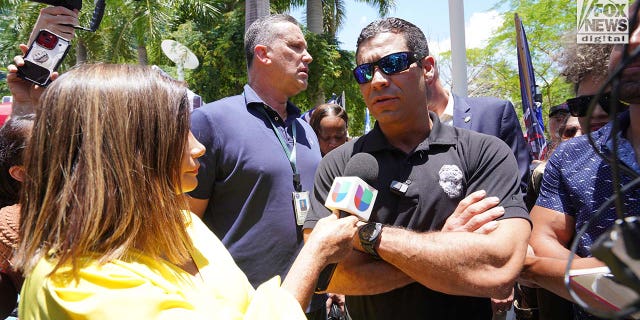 The Miami-Dade Commission on Ethics and Public Trust has opened an investigation in coordination with the Miami-Dade State Attorney's office into Suarez's work for developer Rishi Kapoor, who paid him at least $170,000 since 2021, according to the report.
Suarez has repeatedly denied any possible conflicts of interest. Speaking to Fox News, he accused the Herald of liberal bias.
WHO'S IN AND WHO'S ON THE SIDELINES — YOUR GUIDE TO THE 2024 GOP PRESIDENTIAL NOMINATION RACE
"All of a sudden, they assign three reporters and come up with all these allegations in advance of what appears to be a major announcement that you indicated next week," he told anchor Shannon Bream.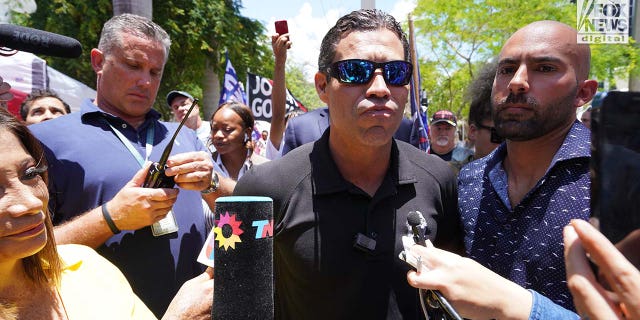 The Democratic National Committee (DNC) slammed Suarez as "yet another contender in the race for the MAGA base who has supported key pieces of Donald Trump's agenda."
"As mayor of Miami, Suarez has repeatedly used his position to benefit himself, prioritizing pay raises for himself, accepting lavish gifts, and taking shady payments – all while ignoring the biggest challenges facing the people he was elected to serve," DNC chair Jaime Harrison said. "As the MAGA field keeps growing, we'll keep reminding the American people that there's not a dime's worth of difference between these extreme, self-serving candidates."
The mayor will deliver remarks at the Ronald Reagan Presidential Foundation and Institute in Simi Valley, California, on Thursday evening as part of its "A Time for Choosing" speaker series.
According to the Reagan Foundation, Mayor Suarez, whose father, Xavier Suarez, was Miami's first-ever Cuban-American mayor, was "elected with a mandate of 86 percent" in 2017 and then "re-elected with a mandate of nearly 79 percent" in 2021.
CLICK HERE TO GET THE FOX NEWS APP
The crowded Republican field includes former Vice President Mike Pence and former U.N. ambassador Nikki Haley, as well as multiple long-shot candidates, including Arkansas Gov. Asa Hutchinson; Sen. Tim Scott, R-S.C.; Vivek Ramaswamy; and Larry Elder.
Fox News' Paul Steinhauser contributed to this report.