The mayor of Los Angeles on Wednesday took aim at what she called an "abhorrent" move by Texas to send migrants to her city as part of a campaign by the overwhelmed border state to send illegal immigrants to "sanctuary" jurisdictions.
Mayor Karen Bass confirmed that 40 migrants were sent to the city by Texas Gov. Greg Abbott.
"It is abhorrent that an American elected official is using human beings as pawns in his cheap political games," she said in a statement.
TEXAS GOV. GREG ABBOTT SENDS BUSLOAD OF MIGRANTS TO LOS ANGELES: 'BORDER TOWNS REMAIN OVERRUN AND OVERWHELMED'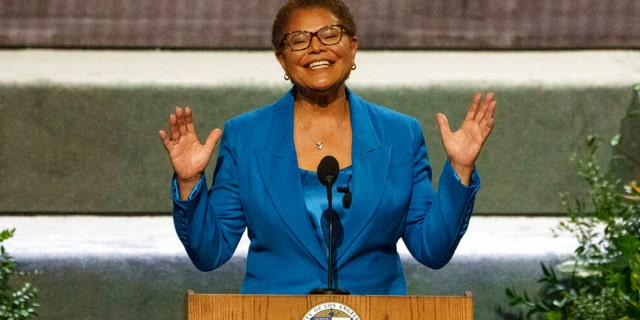 Abbott had announced the move earlier Wednesday, saying it was a "first group" and that the migrants were dropped off at L.A. Union Station. 
It is the latest such move by the state to send migrants to sanctuary cities – which limit local enforcement cooperation with federal immigration authorities. 
Earlier this month, the L.A. City Council advanced an ordinance to officially designate the city a "sanctuary" city. The ordinance would prohibit "city resources, property, or personnel from being utilized for any federal immigration enforcement, and related matters." The city had previously passed a resolution declaring itself a sanctuary city in 2017.
FLORIDA OFFICIALS CONFIRM STATE BEHIND MIGRANT FLIGHTS TO CALIFORNIA AS NEWSOM THREATENS KIDNAPPING CHARGES
Texas has already sent migrants to Washington D.C., New York City, Chicago, Philadelphia and Denver. According to Abbott's office, the state has sent more than 21,000 migrants to those jurisdictions. 
"Texas' small border towns remain overwhelmed and overrun by the thousands of people illegally crossing into Texas from Mexico because of President Biden's refusal to secure the border," he said in a statement. 
"Los Angeles is a major city that migrants seek to go to, particularly now that its city leaders approved its self-declared sanctuary city status. Our border communities are on the front lines of President Biden's border crisis, and Texas will continue providing this much-needed relief until he steps up to do his job and secure the border."
LOS ANGELES CITY COUNCIL ADVANCES MOTION TO BECOME NATION'S NEWEST 'SANCTUARY CITY'
But the moves have been controversial, with the mayors and leaders of those jurisdictions alleging that the movement of the migrants is cruel and that Texas is weaponizing migrants for political purposes.
Bass called it a "despicable stunt" but said the city was prepared.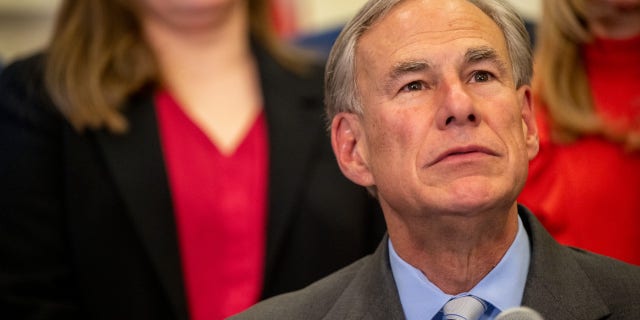 "This did not catch us off guard, nor will it intimidate us. Now, it's time to execute our plan. Our emergency management, police, fire and other departments were able to find out about the incoming arrival while the bus was on its way and were already mobilized along with nonprofit partners before the bus arrived," she said. 
CLICK HERE TO GET THE FOX NEWS APP 
"Los Angeles is not a city motivated by hate or fear and we absolutely will not be swayed or moved by petty politicians playing with human lives. We are a city that seeks to treat all people with dignity and compassion and we will continue to work closely with nonprofit organizations, including the L.A. Welcomes Collective, as well as with our county, state and federal partners," she said.
The move by Texas comes after Florida this month sent multiple planes of migrants to California – causing both Gov. Gavin Newsom and the attorney general to accuse the Sunshine State of kidnapping.
Fox News' Louis Casiano and Brie Stimson contributed to this report.