EXCLUSIVE: Two Republican senators are demanding President Biden comply with the COVID origins bill he signed into law earlier this year, which requires the declassification of all information pertaining to the links between a Chinese lab and the origin of COVID-19.
The Biden administration has yet to act on the requirements laid out in the COVID-19 Origin Act of 2023 despite the deadline for the declassification – June 18 – quickly approaching.
"We write today to urge the swift and complete implementation of the COVID-19 Origin Act of 2023, which Congress unanimously passed, and which you signed into law on March 20, 2023," Sens. Josh Hawley, R-Mo., and Mike Braun, R-Ind., wrote in a letter sent to Biden on Wednesday and shared with Fox News Digital.
CHINESE EMBASSY URGES HOUSE REPUBLICAN TO STOP 'TARGETING CHINA,' FOCUS ON 'OWN FAILURE' IN COVID ORIGINS HUNT
"As you know, the COVID-19 Origin Act of 2023 requires the Director of National Intelligence (DNI) to 'declassify any and all information' relating to links between the Wuhan Institute of Virology and the origin of COVID-19 within 90 days of the law's enactment," they wrote. 
Hawley and Braun added that the administration had not yet given any indication as to when the relevant material would be declassified, and noted that the law also required "all of the information" to be transmitted to Congress.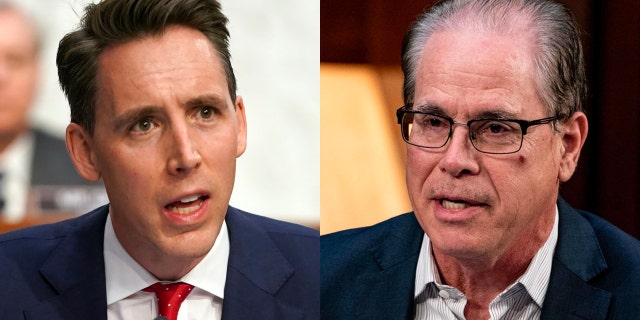 CHINA WRITES FURIOUS LETTER TO HAWLEY ON COVID ORIGINS BILL: 'POLITICAL MANIPULATION'
They wrote that the law doesn't allow for any redaction to the information, but that it did provide for narrower scope of redaction in order "to protect intelligence sources and methods." 
"Your Administration should comply with the law as written and not undermine clear congressional intent to provide as much transparency to the American people as possible," Hawley and Braun wrote. 
"The American people deserve to know how this pandemic began, and their democratically elected representatives have expressed their will unanimously. I urge you not to stand in their way," they added.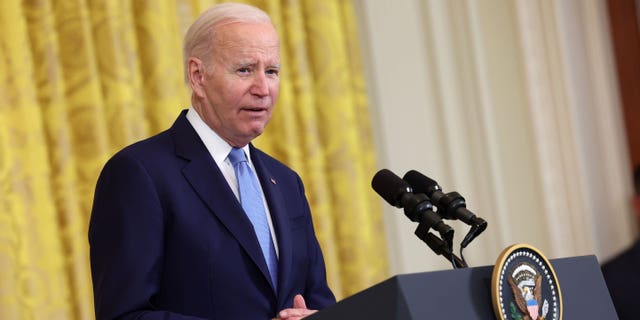 CLICK HERE TO GET THE FOX NEWS APP
Fox News Digital reached out to the White House for comment but did not immediately receive a response.