White House press secretary Karine Jean-Pierre was pressed Wednesday for a response to the United Kingdom's decision to ban puberty blockers for minors despite President Biden's claim that American lawmakers pushing such bans were "hysterical" and "prejudiced."
Biden made the comments on June 8 during a joint press conference at the White House with U.K. Prime Minister Rishi Sunak, the first person of color elected British prime minister, and declared his administration was "not relenting" when it came to making sure LGBTQ Americans were "protected."
BIDEN RAILS AGAINST 'HYSTERICAL.' 'PREJUDICED' LAWMAKERS BANNING CHILD GENDER SURGERY: 'WE ARE NOT RELENTING'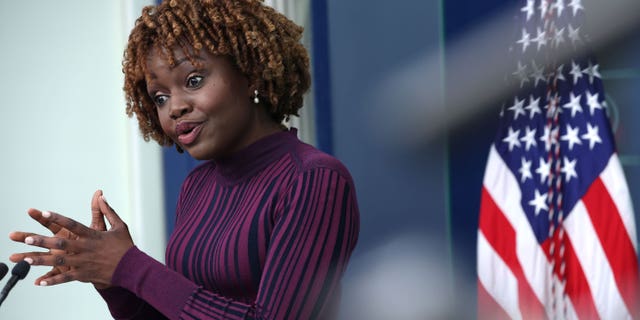 "When the president made those remarks, he was standing next to the prime minister from the United Kingdom, and afterward, the United Kingdom announced that they were going to be placing a ban on puberty blockers for minors in most cases. Will the president raise this human rights issue with his U.K. counterpart?" RealClearPolitics reporter Philip Wegmann asked Jean-Pierre during the daily White House press briefing.
"I didn't see those comments, so I can't respond to that directly. And I'm just not going to go beyond what the president said in those conversations," Jean-Pierre responded.
Wegmann also asked if the Biden administration intended to withhold Medicare funds or other federal healthcare dollars from states passing similar laws, but she said she didn't "have anything to add to that."
KARINE JEAN-PIERRE VIOLATED HATCH ACT WITH 'MEGA MAGA REPUBLICANS' REMARKS: GOVERNMENT WATCHDOG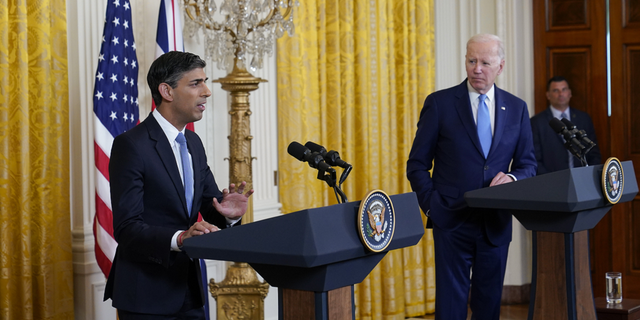 The Biden administration previously considered withholding Medicare and other funds in an effort to force Americans to get vaccinated against COVID-19.
The U.K.'s National Health Service said last week that it would not routinely offer puberty-blocking drugs to children at gender identity clinics, saying more evidence is needed about the potential benefits and harms.
It specifically said that "outside of a research setting, puberty-suppressing hormones should not be routinely commissioned for children and adolescents."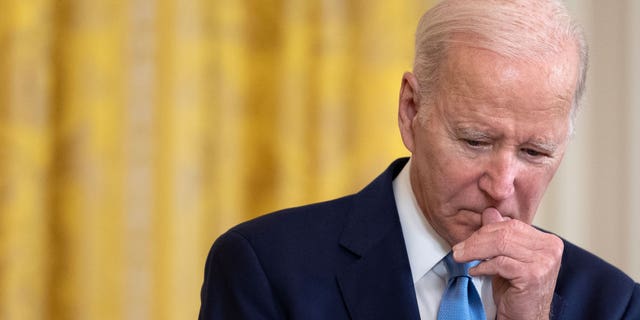 CLICK HERE TO GET THE FOX NEWS APP
The Associated Press contributed to this report.