FIRST ON FOX: A San Francisco school district suspended a teacher for discriminating against White male students, according to California Public Records Act documents obtained by Fox News Digital. 
Nicole Noel Henares allegedly asked White male students in her high school English class to stand up and answer if they "felt like a minority" during the 2022 fall semester. 
Henares' actions made the Lowell High School students feel "confused, sad and that there was no correct answer for them in that moment," they said in interviews with the district.
After a parent submitted a complaint, the San Francisco Unified School District placed Henares on paid administrative leave, starting Sept. 15, 2022, to conduct an investigation before assigning her Dec. 12 to a 15-day unpaid suspension to be served Dec. 13 to Jan. 12. 
RED STATES OUTPACING PROGRESSIVE-RUN STATES IN 'RACIAL EQUALITY IN EDUCATION,' NEW STUDY REVEALS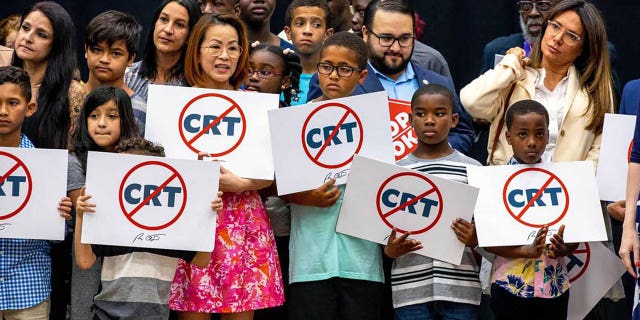 The San Francisco Unified School District did not respond to Fox Digital's question about whether Henares is still employed by the high school, but Henares' LinkedIn lists her as an SFUSD high school English teacher.
The National Council of Teachers of English (NCTE) wants states to discard literacy standards and incorporate teachings of "race, antiracism, anti-Blackness, and LGBTQIA+" in K-12 classrooms. 
The world's largest education-content publisher made a commitment to "embedding anti-racism" in teaching and learning."
Henares' singling out of the students was "in no way related to the class content," the students said in interviews during the district's investigation. Students also confirmed the use of inappropriate materials in Henares' class, including the sexually explicit Lil Nas X song "Montero." 
ASSAULT ON CONSERVATIVE GROUPS: 10 THINGS YOU NEED TO KNOW ABOUT SOUTHERN POVERTY LAW CENTER
The teacher allegedly admitted to singling out the White male students "out of frustration and anger" in investigative interviews Oct. 14 and Nov. 10. She claimed the students dominated the class conversation, pushing her to single them out, but the students present denied this. 
Henares denied teaching the Lil Nas X song, though the district found the song to be downloaded on Google Classroom in two different places, and multiple students confirmed she taught the profane pop song. 
CLICK HERE FOR THE FOX NEWS APP
Henares began working for the district in October 2020. She did not respond to Fox Digital's request for comment.