EXCLUSIVE: A government watchdog group is filing a federal lawsuit against the Federal Aviation Administration (FAA), arguing the agency has stonewalled records detailing Transportation Secretary Pete Buttigieg's use of private government jets.
The group, Americans for Public Trust (APT), said it has repeatedly requested FAA records detailing how often Buttigieg has used the agency's small fleet of jets and the taxpayer costs associated with those flights. But, according to its lawsuit first seen by Fox News Digital, the FAA has improperly delayed producing the records on three separate information requests filed by APT.
"Pete Buttigieg abused taxpayer dollars by using a private jet to fly domestically and internationally," Caitlin Sutherland, APT's executive director, told Fox News Digital. "It's been six months since we helped expose Secretary Buttigieg's trips, but his agency refuses to tell the American people how much they're on the hook for his extravagant travel arrangements."
"Buttigieg's FAA has stonewalled and refused to adhere to the law for releasing public records, so we're filing suit on behalf of all Americans who deserve to know how their money is being spent by this administration," she continued.
BUTTIGIEG STONEWALLS KEY INFORMATION ON 23 GOVT JET TRIPS AMID INSPECTOR GENERAL PROBE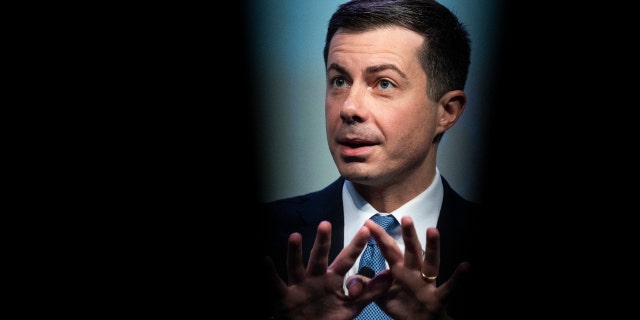 Overall, APT's lawsuit highlighted that more than 100 days have elapsed since the FAA acknowledged it had received the group's information requests.
The first request, filed in November, asked for all flight logs and passenger manifests of the three jets the FAA manages; the second request, filed on Jan. 9, asked for the FAA to identify every instance when a White House official, executive branch official or member of Congress used one of the jets; and the third request, filed two days later, extended the second to include any other FAA-managed jets.
APT noted that the FAA set multiple deadlines where it promised to provide the requested records, but failed to meet those deadlines. The agency has now indefinitely delayed the production of those records.
BUTTIGIEG BATTERED BY CRISES IN FIRST TWO YEARS AS TRANSPORTATION SECRETARY: 'PRIME EXAMPLE OF FAILING UP'
"The FAA has not communicated with APT concerning whether the FAA will fulfill its FOIA requests since missing two self-imposed extended deadlines of May 1 and May 18, 2023," the lawsuit states. "Nor has the FAA provided any indication as to when APT can expect its requests to be processed." 
"The only documents that the FAA has produced to APT were documents previously produced in response to a FOIA request from a different party, and the documents produced are not fully responsive to all three of APT's requests," it adds. "APT accordingly brings this lawsuit to compel the FAA to immediately respond to APT's FOIA requests and promptly disclose all responsive, non-exempt records."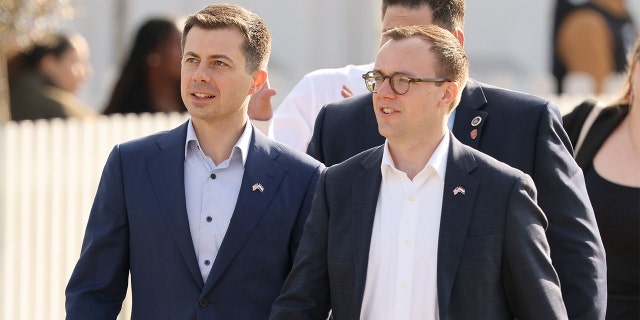 Under the Freedom of Information Act, federal agencies are required to provide requested records within 20 working days, or 30 working days if an extension is determined to be necessary. The requesting party is allowed to pursue legal action if a court determines it has exhausted its administrative remedies.
The lawsuit comes exactly six months after a Fox News Digital report that showed Buttigieg, a vocal proponent of sweeping climate measures, took at least 18 flights using the FAA's taxpayer-funded private jets between early 2021 and mid-2022. The report identified the flights using Buttigieg's internal calendar obtained by APT.
In one instance of his use of government-managed private jets, Buttigieg traveled roundtrip from Washington, D.C., to Las Vegas to promote public works projects in August 2021. In another example, Buttigieg used a jet to fly to multiple states — most of which have largely been considered swing states in elections — in August 2022 as part of a tour highlighting federal infrastructure grants.
PETE BUTTIGIEG BROUGHT HUSBAND CHASTEN ON MILITARY AIRCRAFT TO ATTEND SPORTING EVENT IN NETHERLANDS
Additional information obtained by Fox News Digital showed Buttigieg's senior advisers took five other flights on the jets without him.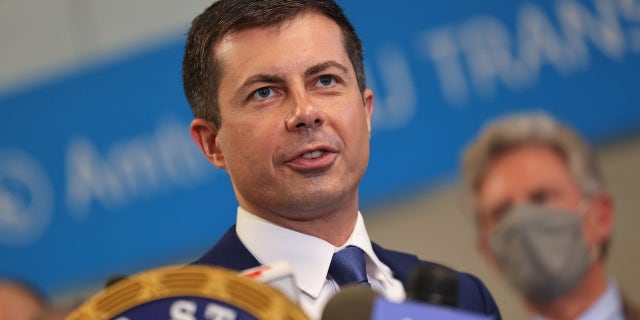 The December report ultimately triggered the Department of Transportation's Office of the Inspector General to open an investigation into Buttigieg's use of the FAA fleet in late February.
"We welcome this independent audit moving forward in order to put some of the false, outlandish, and cynical claims about the Secretary's mode of travel to rest. The fact remains that he flies commercially the vast majority of the time," a DOT spokesperson said at the time.
On Feb. 28, one day after the investigation was announced, Fox News Digital filed a request with the FAA related to Buttigieg's use of government jets. The FAA first set a self-imposed deadline of April 28 and has since, like it has with APT's requests, repeatedly delayed the production of those records.
CLICK HERE TO GET THE FOX NEWS APP
Buttigieg's predecessor Elaine Chao, who led the DOT throughout the Trump administration, was criticized after it was revealed she used government-managed planes on seven occasions in 2017, costing taxpayers about $94,000. 
Former Health and Human Services Secretary Tom Price was forced to resign after it was reported he had cost taxpayers more than $1 million using government jets.