Police in Corvallis, Oregon, announced a 22-year-old man was arrested and placed in custody Tuesday for writing "Jesus loves you" on public and private property.
The police department announced in a Facebook post Wednesday that Jack Gunderson turned himself in for a series of "graffiti incidents" that included the message "Jesus loves you" at various buildings in May. 
Gunderson was identified through an anonymous tip and cooperated with authorities, who charged him with criminal mischief.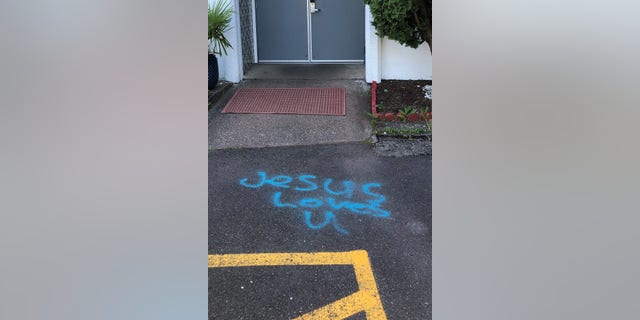 "Mr. Gunderson was identified through an anonymous tip enabling officers to make contact with him and further investigate the case and his involvement," the Corvallis Police Department said in a social media post. "Mr. Gunderson was arrested and taken to jail where he was charged with Criminal Mischief 1."
PHILADELPHIA WOMAN'S UBER RIDE TAKES DRAMATIC TURN AFTER DRIVER IS SHOT IN THE HEAD, CRASHES INTO POLE: POLICE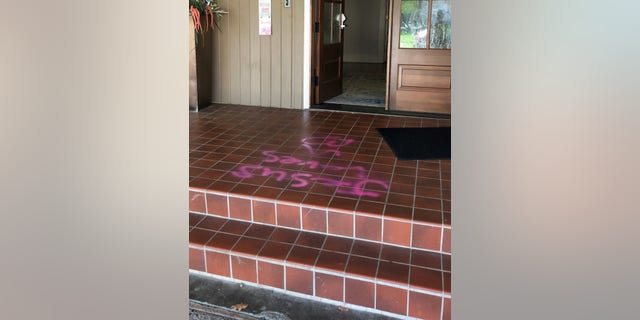 Police said in May there were 12 reported incidents of graffiti with a "consistent message and manner of application." They successfully identified Gunderson in May after posting photos of him online.
OKLAHOMA OFFICIALS WARN SUSPECT WHO SHOT 4, KILLING 1, FLED THE SCENE: 'ARMED AND DANGEROUS'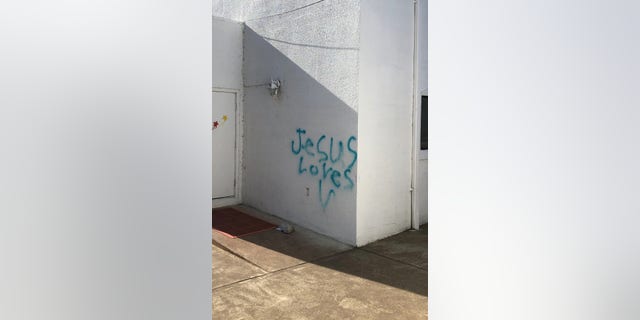 CLICK HERE TO GET THE FOX NEWS APP 
"There are 12 incidents reported so far, and we believe there may be more," the police department posted on Facebook May 18. "Community Service Officer McMullin has obtained video of the suspect while they were spray-painting the message on a sidewalk; however, this message has appeared on several buildings as well throughout the city."