House Republicans are poised to launch an investigation into alleged "dereliction of duty" by Homeland Security Secretary Alejandro Mayorkas during a Wednesday hearing.
House Homeland Security Committee Chairman Rep. Mark Green, R-Tenn., will hold a press conference Wednesday laying out allegations against the Cabinet member. Green's committee will also hold a hearing in which several border security experts will testify regarding the secretary's handling of the border.
"Americans across the country have faced the devastating costs of Secretary Mayorkas' dereliction of duty at our Southwest border. From record amounts of fentanyl poisonings to the drain on border community resources, the American people want answers on this crisis," Green said in a statement announcing the hearing.
Those testifying in Wednesday's hearing include former acting DHS Secretary Chad Wolf, who served in the Trump administration, and former Border Patrol Chief Rodney Scott. Joe Edlow, former acting director of U.S. Citizenship and Immigration Services, will also testify.
EX-DHS CHIEF WOLF ACCUSES BIDEN ADMIN OF 'CRISIS BY DESIGN' AT THE BORDER, CALLS FOR NEW LEADERSHIP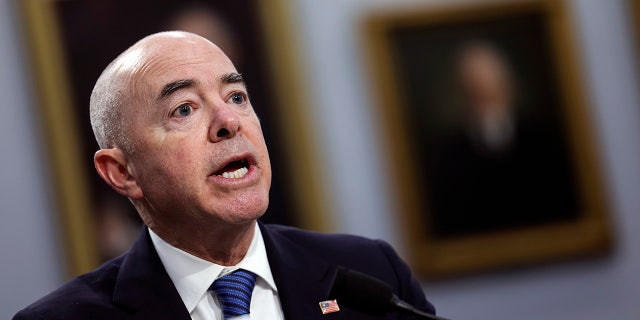 APPEALS COURT DENIES BIDEN ADMIN REQUEST FOR STAY IN CHALLENGE TO MIGRANT RELEASE POLICY 
The investigation into Mayorkas comes amid calls from some Republicans to impeach the secretary. Green has cautioned, however, that that is not the goal of his committee's probe.
"My mission as the chairman of [the committee] is 'get to the facts.' So we're not talking about that. We're not using that word. Every single thing we're going to look at, every rock we're going to look under, is to find the facts," he said of impeachment last week. "And the facts, I think, are going to show that he has disregarded the laws passed by Congress, subverted those laws, been dishonest to Congress and the American people, among many, many other things. And we're just going to get to the bottom of all that."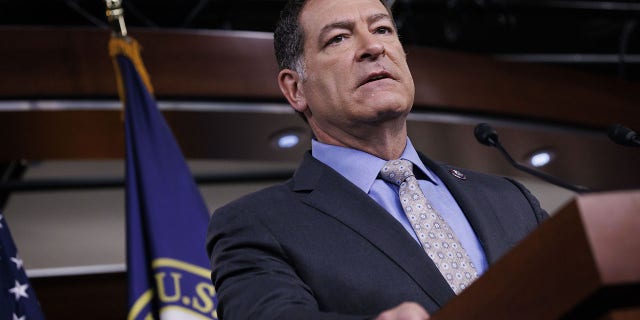 Illegal Immigration has skyrocketed at the U.S.-Mexico border under the leadership of Mayorkas and President Biden. U.S. Customs and Border Protection reports say they had 100,000 monthly encounters during Biden's first full month in office. Today, however, CBP reports well over 200,000 per month, with the number exceeding 230,000 throughout late 2022 and early 2023.
As a result, firebrand Republicans have introduced articles of impeachment against both Biden and Mayorkas, though the moves were largely symbolic.
CLICK HERE TO GET THE FOX NEWS APP
Biden's handling of the border crisis has long been among his least popular issues, with a May poll showing that just 33% of voters approve of his work on the issue.