EXCLUSIVE: The House Republican Study Committee (RSC) will roll out a budget plan on Wednesday afternoon that calls for fully funding a wall along the southern border and cutting funding for the Biden administration's clean energy policies and "radical woke agenda."
The budget plan from the RSC, made up of 156 House Republicans, calls for $16.3 trillion in cuts to planned government spending over 10 years and a tax reduction of $5.1 trillion in the same time frame.
"For countless families and businesses across the nation, the American dream has become out of reach," RSC Chair Kevin Hern, R-Okla., and RSC budget chief Rep. Ben Cline, R-Va., said in a letter being released with budget plan obtained by Fox News Digital.
"While cutting spending is difficult, most Americans would support those actions rather than continue with Biden's inflation crisis and higher interest rates. Years of inaction and overspending have put us in this position," the letter said. "The RSC Budget offers a path to economic security by reducing tax and regulatory burdens, eliminating over $16 trillion in wasteful spending, and balancing the federal budget in seven years."
NANCY MACE BLASTS GOP FOR GETTING FLEECED ON DEBT DEAL BY A PRESIDENT 'WHO CAN'T FIND HIS PANTS'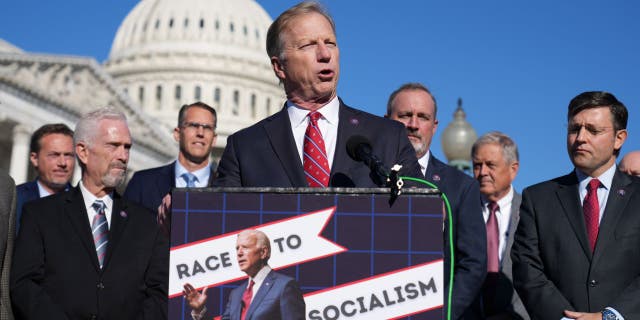 A section of the plan titled "Protects Americans from the Radical Woke Agenda" indicates the conservative budget calls for ending all taxpayer funding for Critical Race Theory and "radical gender ideology." It aims to end the Biden administration's "woke policies on abortion" in the military, and ensure funding is directed toward defending from threats posed by China and other adversaries.
BIDEN'S GREEN ENERGY TAX BREAKS HURT AMERICA AND HELP CHINA
It includes "hundreds of deregulatory actions" that have expanded the federal government's authority, and reduces the power of the IRS to "harass and spy on hard working Americans."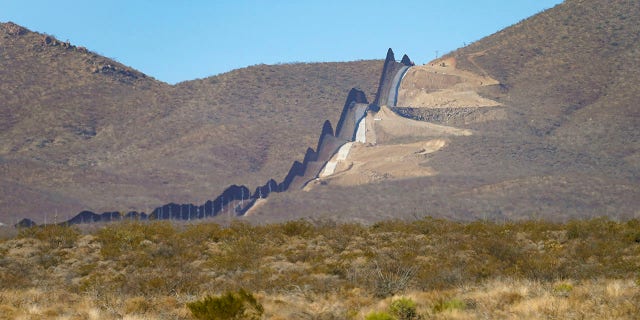 The RSC budget also calls for the passage of the House GOP border security bill and its legislation to unleash American energy production.
The conservative proposal claims that enacting the energy bill, which has passed the House but not the Senate, would "create 667,000 jobs, reduce energy costs by $795 per household, increase wages by 1.04 percent, increase income by $2,890 per household and lower the deficit by $369 billion."
RICK SCOTT REBUKES BIDEN IN BUDGET LETTER TO WHITE HOUSE, SAYS HE HAS MADE 'THE SITUATION WORSE'
Hern and Cline wrote of their proposal, "The RSC Budget is more than just a financial statement. It is a statement of priorities. In addition to balancing, the RSC Budget seeks to address the most pressing issues confronting our nation."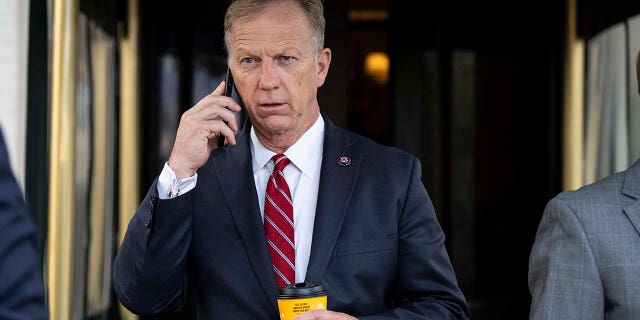 "It advances reforms to restore operational control of the southern border. It takes aim at eliminating funding streams that advance the Left's woke ideology. It is the most pro-life Congressional Budget ever published. It counters Biden's Green New Deal regulations and would make the United States energy independent again," they wrote.
CLICK HERE TO GET THE FOX NEWS APP
The RSC plan also recognizes the need to extend the solvency of Social Security and Medicare through "bipartisan measures to support Social Security solvency without affecting seniors in or near retirement." It also calls for expanding "choice and competition in Medicare to lower premiums by more than 7% for tens of millions of seniors."
President Biden released his own budget proposal earlier this year that called for expanding his green energy policies bill and hiking taxes on the ultra-wealthy and large corporations.