Trans activists filmed themselves flaunting their breasts in front of the White House during President Biden's Pride Month celebration this weekend, causing an uproar on social media.
A TikTok influencer who goes by the name Rose Montoya, a biological male who is transgender, originally posted the video from Saturday's event. It shows Montoya and another unnamed transgender activist, a biological female, baring their breasts on the South Lawn with the White House in view behind them.
Montoya also captured a meeting with President Biden himself.
"It's an honor, Mr. President," the activist told him. "Trans rights are human rights."
Biden is then seen holding the camera in an attempt to take a selfie with Montoya and other attendees, but the camera was set to video mode.
US EMBASSY TO HOLY SEE FLIES PRIDE FLAG IN ROME
The White House did not immediately respond to a request for comment from Fox News Digital.
Biden hosted the "Pride Month 2023" event at his presidential residence, decorating the area with rainbow banners and the "Progress Pride flag."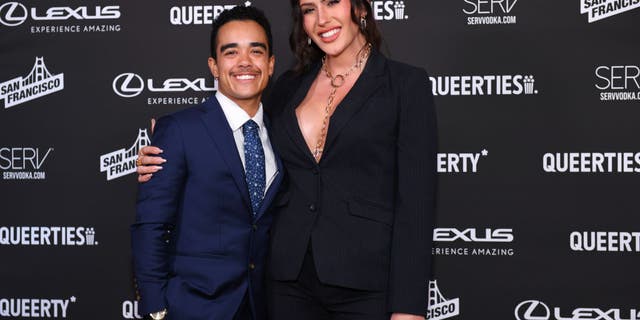 The event, hosting performers and speakers representing LGBTQ causes, lauded the Pride community as "the bravest and most inspiring people" and an "example" for the US and the entire world.
DALLAS PRIDE FESTIVAL FOR 'ALL AGES' SELLS SEX TOYS, EDIBLE PENISES, GRAPHIC DISNEY ART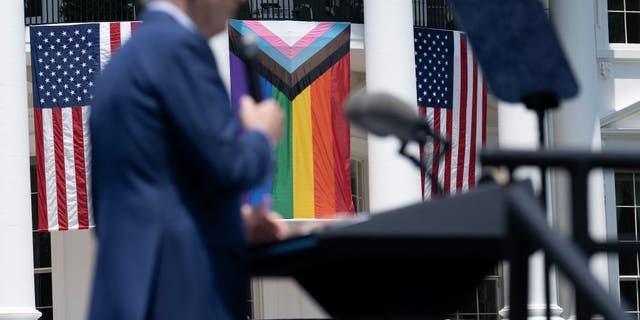 "Outside the gates of this house are those who want to drag our country backwards, and so many battles yet to be braved. But today, we're not here to be strong. We're not here to be courageous. Even though for so many of you, just coming to this event is an act of bravery," said First Lady Jill Biden.
Biden also praised the LGBTQ community as "some of the bravest and most inspiring" people he has ever known.
CLICK HERE TO GET THE FOX NEWS APP
"You know, we all move forward when we move together with your joy, with your pride lighting the way," the president continued. "So today, let us proudly remember who we are – the United States of America."