A grassroots Second Amendment group plans to urge Congress to take bolder action on the Bureau of Alcohol, Tobacco, Firearms and Explosives' (ATF) rule banning pistol braces. 
Gun of Owners of America plans to send a letter signed by a coalition of hunters to Congress on Tuesday, urging Republican leadership to overturn the rule issued in January and implemented this month.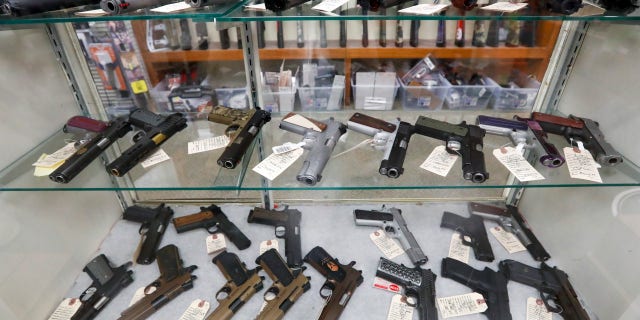 Republican Reps. Andrew Clyde of Georgia and Richard Hudson of North Carolina introduced a resolution, H.J. Res. 44, in March to overturn the rule.  
In a draft letter signed by 16,000 proponents and obtained by Fox News Digital, GOA will argue that braced pistols were "especially important in allowing elderly and/or disabled sportsmen and sportswomen to participate in the American hunting tradition." 
MORE THAN HALF OF PROTESTANT PASTORS RELYING ON ARMED CONGREGANTS FOR SECURITY: SURVEY
"We urge Congress to pass a joint resolution of disapproval of the Bureau of Alcohol, Tobacco, Firearms, and Explosives (ATF) rule entitled Factoring Criteria for Firearms with Attached 'Stabilizing Braces,'" the group says.   
The ATF rule makes it a felony to own an unregistered, commonly-used plastic stabilizing brace designed for use with pistols. Pistol braces were originally invented in 2012 to aid disabled veterans in shooting independently.
President Biden has called the accessory "especially dangerous" after they were used in several mass shootings.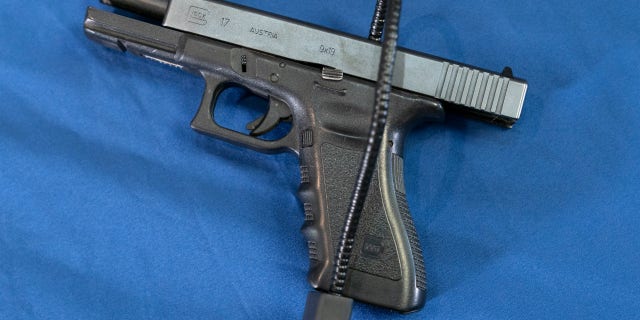 GOA calls the ATF rule a "blatant ban on millions of otherwise legally owned firearms that elderly and disable Americans need and rely upon to hunt and participate in recreational shooting activities." 
The group plans to raise concerns that the brace ban – on "a simple piece of plastic" – could potentially be used to justify bans on other firearms and accessories in the future. 
"We urge Congress to hold the ATF accountable for this attack on elderly, infirmed, combat wounded, and disabled gun owners which will negatively impact their ability to hunt," GOA says. "We ask that Congress provide oversight and disapprove of this rule using the Congressional Review Act." 
"We say it all the time because it's true: the Second Amendment isn't about hunting, but hunters should be about the Second Amendment," GOA's National Director of Hunter Outreach, Mark Jones said in a statement.  
"The amount of grassroots support we've received on this letter is a testament to that very cause, and we are committed to ensuring that all gun owners' voices are heard loud and clear on this issue: Congress, block the Biden Pistol Brace Rule."   
GOA's planned letter comes after the White House said it would veto Republican-led efforts to overturn the rule should it reach President Biden's desk. 
CLICK HERE TO GET THE FOX NEWS APP
"This Administration has no higher priority than keeping the American people safe, which is jeopardized with a vote in support of a resolution that makes it easier for mass shooters to obtain these deadly weapons," the White House said. "If H.J. Res. 44 were presented to the President, he would veto it." 
Fox News' Brianna Herlihy contributed to this report.