Missouri is joining 19 other states in suing the Environmental Protection Agency for backing a California law that will phase out most gas-powered trucks by 2045.
Missouri Attorney General Andrew Bailey announced Monday that his is the 20th state to challenge the EPA's decision to allow California to phase out medium- and heavy-duty, gas-powered vehicles while phasing in electric vehicles. 
Bailey's office described the law as an illegal ban.
"I will always fight to protect Missouri businesses, and that includes the trucking community that is vital to the success of our state," Bailey said in a statement. "Joe Biden is partnering with California to attempt to upend Missouri's economy through the federal administrative state, and my office isn't going to stand for it."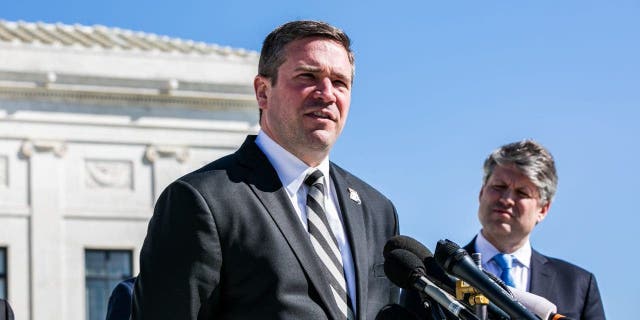 EPA SPENT 47 MILLION IN AMERICAN RESCUE PLAN FUNDS TO REPLACE DIESEL SCHOOL BUSES WITH ELECTRIC BUSES
EPA Administrator Michael Regan announced in March that his agency had reinstated California's authority under the Clean Air Act to implement its own emission standards and zero–emission vehicle sales mandate.
California's new rules require truck manufacturers to increase sales of zero-emission trucks, buses and vans each year while decreasing gas-powered vehicles on the road.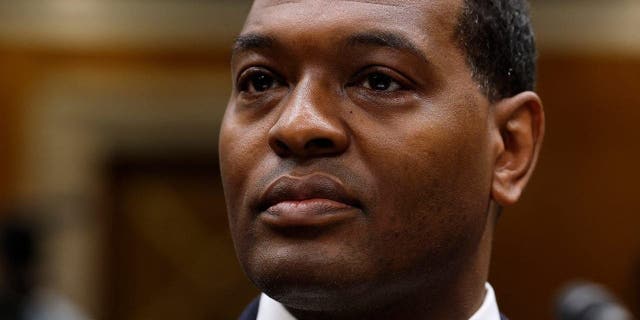 GAVIN NEWSOM'S REPARATIONS EXPERIMENT BACKFIRES AS 2024 SPECULATION SWIRLS, CRITICS SAY
Other states can choose to adopt California's version of the rules, and a handful of blue states have done just that, including New York and Washington state.
Bailey's office said the EPA decision will eventually "regulate the current trucking industry out of existence."
CLICK HERE TO GET THE FOX NEWS APP
"Currently, just 2% of heavy trucks sold in the United States are electric," his office said in a press release.
The lawsuit was filed on June 5 in the U.S. Court of Appeals of the District of Columbia by Iowa Attorney General Brenna Bird, who is joined by Bailey and the attorneys general of Alabama, Arkansas, Georgia, Indiana, Iowa, Kansas, Kentucky, Louisiana, Mississippi, Montana, Nebraska, North Dakota, Ohio, Oklahoma, South Carolina, Utah, West Virginia, and Wyoming.