Speaker Kevin McCarthy appears to have reached an agreement with conservatives about easing their blockade of the House floor that sent lawmakers home early last week. 
A group of 11 conservatives, furious with how McCarthy, R-Calif., handled debt limit negotiations with President Biden, upended a normally sleepy procedural vote on Tuesday and blocked Republican bills aimed at protecting gas stoves. It was the first time in two decades that a majority party watched its own members vote with the minority to defeat a bill at that procedural stage.
They also accused GOP leadership of threatening Rep. Andrew Clyde, R-Ga., by blocking his pro-Second Amendment legislation from the House floor because of his earlier efforts to take down the debt limit bill. That bill, aimed at rolling back a Biden administration provision on pistol braces, is scheduled for a vote tomorrow.
But it appears relations have thawed since last week after House lawmakers left for an early recess on Wednesday. Rep. Ralph Norman, R-S.C., told reporters on Monday evening that he believes the chamber will move forward on a combined procedural vote paving the way both the gas stove bills as well as Clyde's resolution.
GOP REBELS WANT 'COMMITMENTS IN WRITING' FROM MCCARTHY TO END STANDOFF, FREEDOM CAUCUS MEMBER SAYS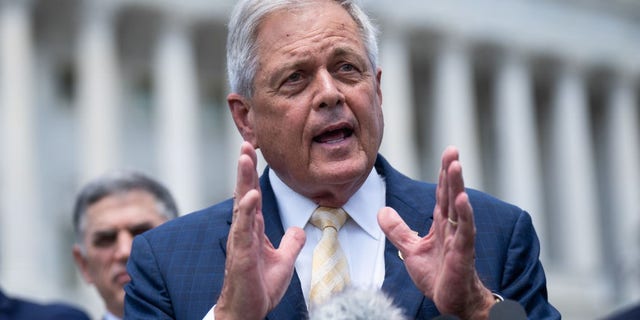 "Yes," Norman said when asked if all 11 holdouts would let vote pass. "Well, I can't speak for everybody. Ask them. My inclination is yes."
He explained earlier, "We aired our issues. We want to see this move forward as a body…there's a lot of fights down the road that we'd rather be on together."
HOSTAGES BUT NO DEMANDS: MCCARTHY SAYS GOP REBELS' CONCERNS UNCLEAR AS FLOOR BLOCKADE FORCES HOUSE ADJOURNMENT
Norman indicated McCarthy "listened" to their concerns and "would involve more of us in the discussions" but hinted at lingering frustration over the debt limit compromise. He added that the ongoing discussions on spending, going on over the upcoming appropriations process, were "a work in progress."
McCarthy said there would be no votes on Monday evening but "we're going to combine the rule tomorrow, take up the rule and move forward."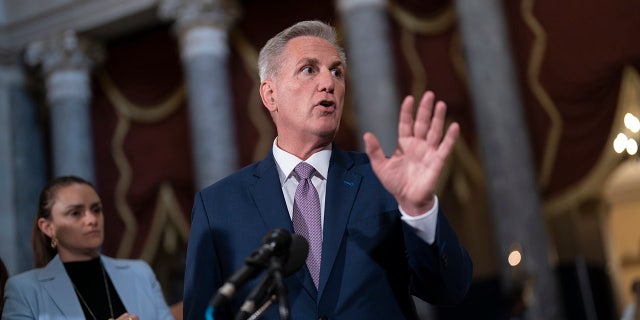 "I thought we had a very productive meeting tonight," he added. "I think everybody's attitude in the room was, how do we move forward? How do we move forward to where we were with our strength together? And I think there's a willingness, that doesn't mean it's all locked together, it means that we thought that meeting was great…we've got a lot more victories for the American people."
Rep. Bob Good, R-Va., another of the GOP rebels, told reporters, "I think you're going to see an agreement to move forward in the next day or two on moving the legislation we wanted to move last week."
CONSERVATIVES BLOCKADE HOUSE FLOOR IN LATEST MUTINY AGAINST GOP LEADERSHIP
A GOP lawmaker told Fox News Digital earlier on Monday that conservatives are seeking two key assurances from McCarthy in the upcoming appropriations process, when the House Committee on Appropriations will consider 12 separate spending bills for the next fiscal year. One is a promise to cap federal spending at fiscal year 2022 levels, which is below the limit agreed upon by McCarthy and Biden in the bipartisan Fiscal Responsibility Act.
A 2022 spending cap was the GOP's original goal when it passed its first debt limit bill, the Limit, Save, Grow Act, along party lines in April. Several conservatives staging the blockade, who also voted against the bipartisan compromise, indicated that they view anything less than the GOP bill as a loss.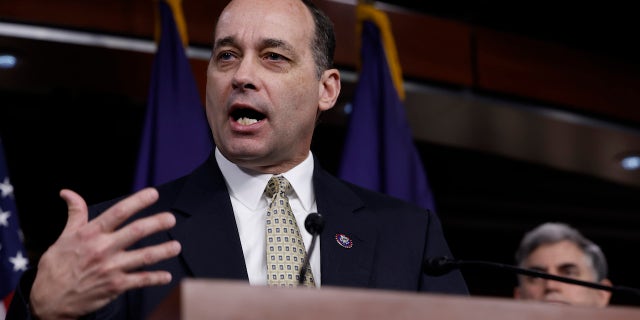 GOP rebels also want a commitment to stop spending on programs whose authorization has run out, a point Rep. Ken Buck, R-Colo., reiterated over the weekend.
CLICK HERE TO GET THE FOX NEWS APP
"We have 11,118 programs, OK, 11,118 programs that are unauthorized in the federal government… It means when they passed a program like the Endangered Species Act of 1973, it had a five-year sunset on it. It went down, finished, over in five years unless it was reauthorized. So in 1978, it was reauthorized. It has not been reauthorized since, and every year we increase the spending to the Endangered Species Act," Buck explained in a speech over the weekend.
"We have a House rule that we pass every Congress, Republicans and Democrats, you can't appropriate money to an unauthorized program… We waive that rule in every appropriations bill," he said.
Brianna O'Neil contributed to this report