EXCLUSIVE – A bipartisan effort in the Senate is underway to ban China and other hostile countries from manufacturing any American taxpayer-funded technologies.
On Tuesday, Sens. Tammy Baldwin, D-Wis., and JD Vance, R-Ohio, will introduce the Invent Here, Make Here Act of 2023 that will require all federal agencies that commercialize taxpayer-funded research to invent new products to license only to American manufacturers. 
While current law requires federally-funded inventions to be manufactured in the United States, the senators say this requirement is often waived, allowing cutting-edge, taxpayer-funded technologies to be licensed to foreign companies and manufactured in countries like China. 
"When taxpayer dollars are used to fund innovation, American companies and workers are the ones who should be reaping the benefits," said Baldwin. 
This "flawed" system was exposed in late 2022 when an investigative report by NPR revealed that the Department of Energy had approved the manufacturing of vanadium redox flow batteries – a revolutionary technology invented by scientists in a federally-funded lab – to be licensed to China.
TOP REPUBLICAN PRESSES BIDEN ADMIN OVER APPARENT MANIPULATION OF ENERGY COMPANY'S STOCK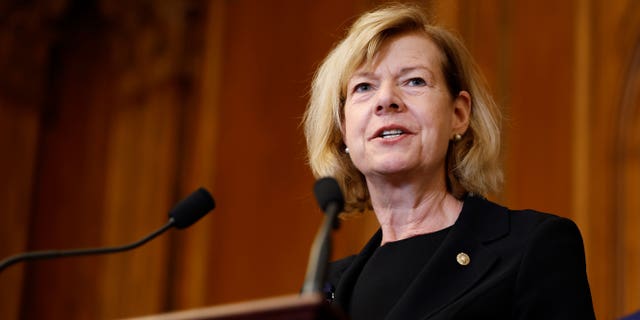 "By building on the progress we've made to manufacture more products in the USA, the Invent Here, Make Here Act ensures cutting-edge American innovation is also American-made, strengthening our manufacturing sector and our domestic supply chains and supporting American jobs," Baldwin said.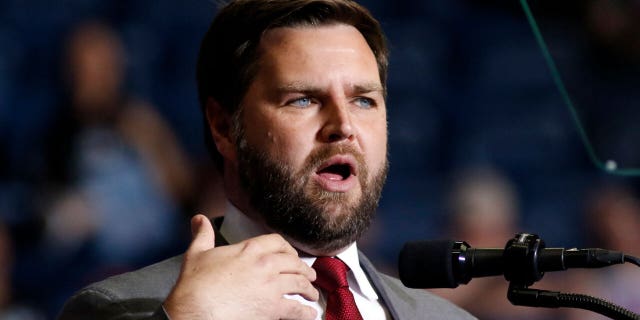 WHEN YOU SEE 'MADE IN CHINA,' PUT IT DOWN: REP. MIKE WALTZ
In the 2023 National Defense Authorization Act (NDAA), Sens. Baldwin and Rob Portman, R-Ohio, included a provision to strengthen the waiver process for inventions resulting from federal research at the Department of Homeland Security. 
But the new rules will expand the scope to include all programs funded by all federal agencies. The bill will also entirely prohibit waivers for license applications from companies that intend to manufacture in a "country of concern" – currently China, Russia, North Korea and Iran.
"Taxpayer-funded innovations should benefit American workers and industry, not our foreign adversaries. For far too long, we've allowed American breakthroughs to be offshored to nations like China and Russia – this legislation will bring those abuses to an end," Vance said. "It's common sense: products developed with American taxpayer dollars should be manufactured by American workers on American soil."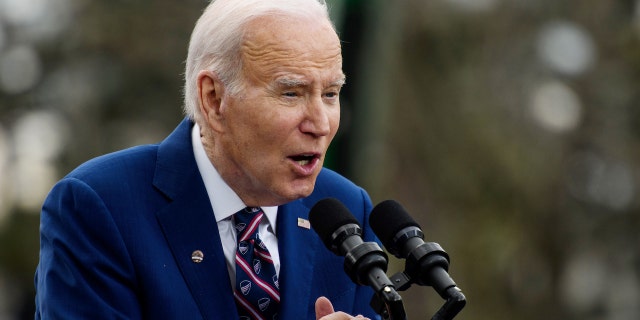 REPUBLICANS TAKE ACTION TO OVERTURN BIDEN'S POWER PLANT CRACKDOWN
The bill will also require the National Institute of Standards and Technology – part of the Department of Commerce and one of the nation's oldest physical science laboratories – to improve coordination with other federal agencies to encourage the commercialization of federal research by domestic manufacturers.
Michael Stumo, CEO of the Coalition for a Prosperous America, praised the bill saying, "For too long, our government has been subsidizing the manufacturing of critical technologies in China and other countries. It makes no sense for taxpayer money to incentivize research that will then be produced in hostile countries."
CLICK HERE TO GET THE FOX NEWS APP
"We applaud Sens. Baldwin and Vance for introducing this long overdue legislation," he said.