Gov. Maura Healey will get her first chance to nominate a judge to the state's highest court after one of the seven justices announced Monday that she will step down in January.
Massachusetts Supreme Judicial Court Justice Elspeth Cypher notified Healey that she will retire from the court on Jan. 12.
MASSACHUSETTS SENATE PASSES $55.9B BUDGET PROPOSAL
Cypher was elevated to the court by former Republican Gov. Charlie Baker, who nominated all seven members of the current court. She has served on the high court since 2017.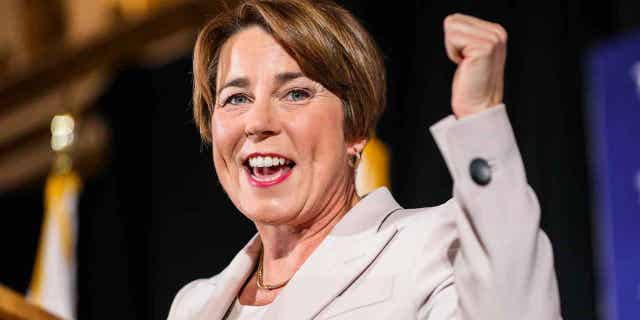 "I have served with wonderful, collaborative colleagues, and an outstanding staff, all committed to excellence in furtherance of the mission of ensuring fair, impartial, and timely justice for everyone who appears before the courts," she said in a written statement.
MASSACHUSETTS GOV. HEALEY CREATES 'LATINO EMPOWERMENT' COUNCIL
Cypher said she looked forward to pursuing her love of teaching at Boston College Law School in the spring semester of 2024. She was first appointed to the Massachusetts Appeals Court as an associate justice by former Republican Gov. Paul Cellucci in 2000.
Healey, a Democrat, thanked Cypher for her service on the court and said she looks forward to naming her successor.
CLICK HERE TO GET THE FOX NEWS APP
"Obviously she has many more months to serve so we'll undertake the appropriate process, and we'll make announcements at the appropriate time," Healey told reporters. "I'll be looking for the very best person we can find to be the next justice."