Former President Donald Trump is "toast" if "even half" of the material in his indictment is true, former Attorney General Bill Barr told Fox News Sunday.
Barr made an appearance with Host Shannon Bream regarding last week's indictment against Trump. He argued that the incident is "very damning" for the Republican candidate, who has claimed he will continue running for president in 2024 even if he is convicted.
"If even half of [the indictment] is true then he's toast. It's a very detailed indictment, and it's very, very damning," Barr said.
"This idea of presenting Trump as a victim here–the victim of a witch hunt–is ridiculous. Yes, he's been a victim in the past. Yes his adversaries have obsessively pursued him with phony claims, and I've been at his side defending him when he is a victim, but this is much different. He's not a victim here," Barr added. "He was totally wrong that he had the right to have those documents. Those documents are among the most sensitive secrets the country has."
TRUMP TO MAKE FIRST SPEECH SINCE FEDERAL INDICTMENT OVER CLASSIFIED DOCS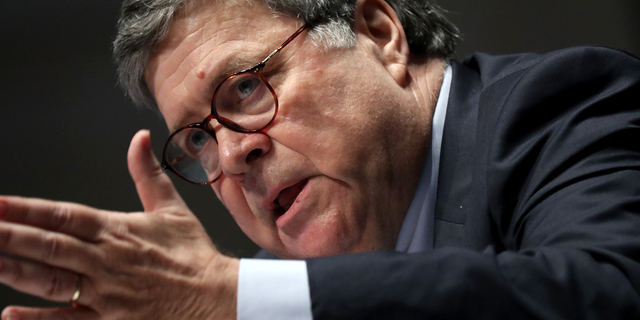 Barr's statement reflected Trump's claims that he is the victim of a "political hit job" in the wake of last week's indictment.
TRUMP INDICTED ON 37 FEDERAL COUNTS OUT OF SPECIAL COUNSEL JACK SMITH'S INVESTIGATION INTO CLASSIFIED RECORDS 
The 2024 front-runner was indicted Friday on 37 federal counts, including willful retention of national defense information, conspiracy to obstruct justice and false statements.
"They took one charge, and they made it 36 different times. And we have a thug who is in charge. This is a political hit job, Republicans are treated far differently at the Justice Department than Democrats," Trump said in a speech at the Georgia Republican state convention.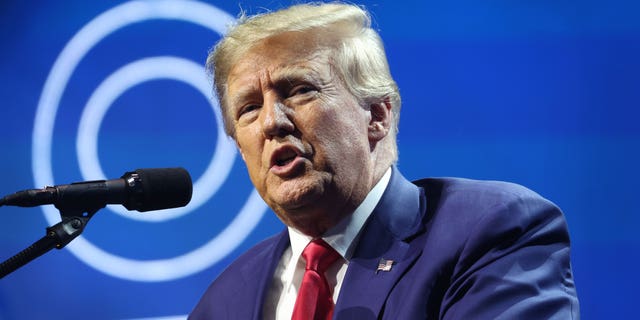 The indictment accuses Trump of failing to comply with demands to return classified documents — including plans for a retaliatory attack on an unnamed foreign power — he had gathered in Mar-a-Lago. Other documents include defense and weapon capabilities of the U.S. and details of the U.S. nuclear program.
CLICK HERE TO GET THE FOX NEWS APP
"The unauthorized disclosure of these classified documents could put at risk the national security of the United States, foreign relations, the safety of the United States military, and human sources and the continued viability of sensitive intelligence collection methods," the indictment says.
Fox News' Adam Shaw and Brooke Singman contributed to this report.