The U.S. Department of Defense does not support hosting drag shows at military installations and facilities, according to a DOD spokesperson.
Pentagon press secretary Air Force Brig. Gen. Pat Ryder was asked during a press briefing Thursday about a policy rolled out by the Pentagon aimed at banning drag shows on military installations.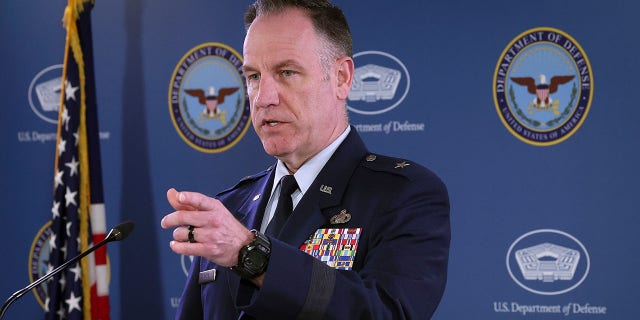 A bill pushed by Sen. Steve Daines, R-Mont., contained language that "appropriated or otherwise made available for the Department of Defense and no facilities owned or operated by Department of Defense may be used to host, advertise, or otherwise support an adult cabaret performance."
DEFENSE SECRETARY'S NEW GUIDANCE ON DRAG SHOWS ON MILITARY BASES HAS IMMEDIATE IMPACT: REPORT
Specifically, "Adult Cabaret" was defined as a performance featuring topless or go-go dances, exotic dances, or any show featuring male or female impersonations that appeal to prurient interest.
In light of the proposed legislation, and under intense scrutiny, military installations canceled planned Pride Month drag shows.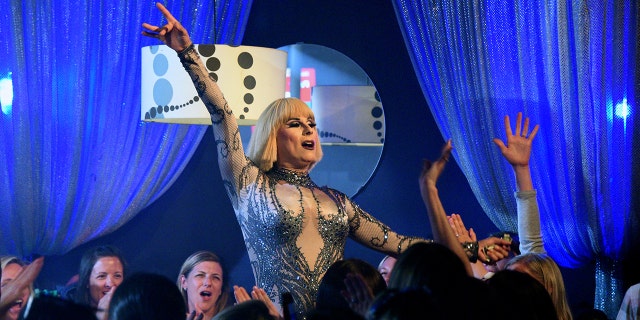 During Thursday's press briefing, a reporter asked what message service members should take away from the policy change, especially since it was rolled out at the beginning of Pride month.
GOP SENATORS MOVE TO BAN DRAG SHOWS FROM MILITARY BASES: 'GROSS MISUSE OF TAXPAYER FUNDS'
Ryder told the reporter the military recognizes June as Pride month, adding that they are grateful for the many contributions from service members and DOD civilian employees from the LGBTQI+ community who serve the country.
"As you well know, those of you who've covered DOD, we conduct special observance months to recognize the continuous achievements of all Americans into American culture for increased awareness, mutual respect and understanding to include Pride month," Ryder said. "When it comes to drag shows, however, you know, I would take exception."
He said it has been a "longstanding policy" that the DOD will not host drag events at U.S. military installations or facilities.
"We became aware of the drag events during an April congressional hearing, that there were drag events scheduled to take place at DOD installations and facilities," he said. "And so, again, the secretary advised that the department will not host such events."