Speaker Kevin McCarthy hit back at the conservative rebels who ground House floor proceedings to a halt earlier this week, claiming the lawmakers who have called for changes to how the House GOP conference is run have not outlined any specific demands. 
"There are a few members who aren't actually in the Freedom Caucus, and I'm not quite sure what they're concerned about," McCarthy said. "This is the difficulty, some of these members, they don't know what to ask for, there's numerous different things they're frustrated about."
Members of the hard line-right House Freedom Caucus and their allies tanked a procedural vote on the rules for a set of Republican-backed bills on Tuesday. It was the first time in two decades that a rules vote had failed. The dissenting lawmakers have voiced anger over the debt limit deal struck between McCarthy and President Biden, claiming Republicans got "rolled" in the compromise, and they've accused GOP leadership of exacting revenge on one member who tried to block the bill from coming to the floor by scuttling his own firearms legislation.
MCCARTHY BLAMES CONSERVATIVES' HOUSE FLOOR REVOLT ON POSSIBLE SCALISE 'MISCALCULATION'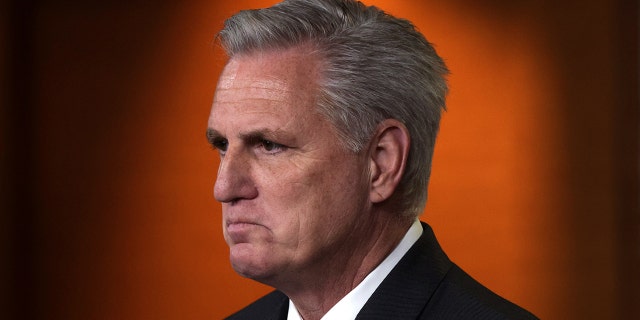 McCarthy told reporters on Wednesday evening that the House would adjourn until Monday and that he and the detractors would "work through it." He suggested the early exit was making up time for members having to be called back last week to vote on the debt limit bill.
The speaker also cited the worsening air conditions in Washington, DC caused by wildfires just across the border in Canada.
"People are going home and we're going to have to pick up our work next week. But the other thing, too, is we brought people back early last week," McCarthy said. "I know some members, there are some problems with the smog out there and some…people are not going to be able to get home. So as it progresses further, I'll let them be able to get home."
CONSERVATIVES BLOCKADE HOUSE FLOOR IN LATEST MUTINY AGAINST GOP LEADERSHIP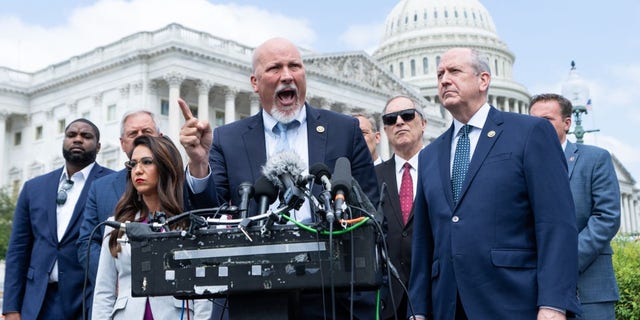 Rep. Andrew Clyde, the lawmaker whose firearms bill was taken off the vote schedule, said GOP leaders assured him it would come for a vote next week. 
But the GOP lawmakers holding up the House floor have called for further assurances from McCarthy and leadership that they would give the right flank of the party more of a voice in the conference. Many cited agreements McCarthy made with them in January to secure their support for winning the speaker's gavel.
GAS STOVE PROTECTION BILLS SUFFER MAJOR SETBACK AS HOUSE REPUBLICANS EXPRESS FRUSTRATION WITH MCCARTHY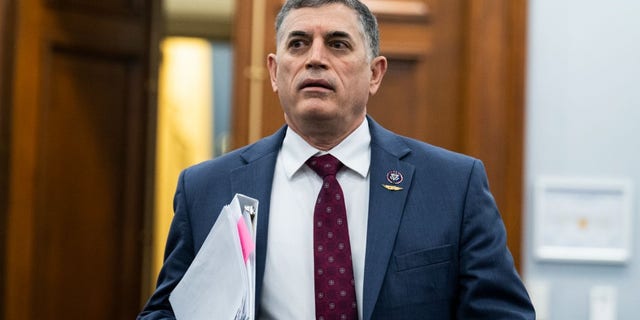 House Freedom Caucus member Rep. Ken Buck, R-Colo., told Fox News Digital on Wednesday, "I think it will stay at a standstill until there's trust that has been re-established."
CLICK HERE TO GET THE FOX NEWS APP
Buck said of the kind of guarantees members would need, "I don't need commitments in writing. We've had those and they've been broken. And so I think that it's more important that we actually see the plan implemented."
McCarthy's thin majority in the House puts him in a precarious position, only being able to lose a handful of GOP votes to still pass a bill with no Democratic support.