The United Kingdom should prohibit technology developers from working on advanced artificial intelligence tools unless they have a license to do so, according to the British Labour Party.
Lucy Powell, a spokesperson for Britain's main left-wing political party, told the Guardian this week that much stricter rules should be imposed on companies regarding the training of their AI products on large datasets similar to those used by OpenAI to build ChatGPT.
"My real point of concern is the lack of any regulation of the large language models that can then be applied across a range of AI tools, whether that's governing how they are built, how they are managed or how they are controlled," said Powell, who suggested AI should be licensed similarly to both the medical field and nuclear power. Both fields are tightly regulated by British government bodies.
"That is the kind of model we should be thinking about, where you have to have a license in order to build these models," she told the Guardian. "These seem to me to be the good examples of how this can be done."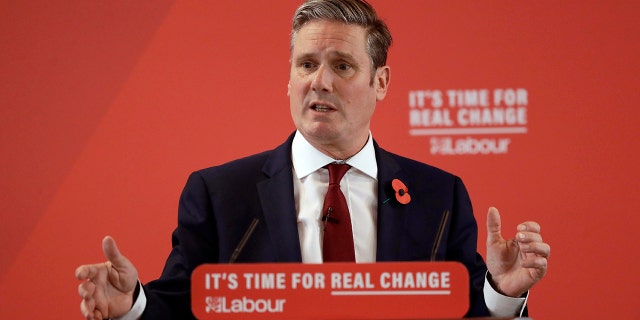 GOVERNMENTS WORLDWIDE RUSH TO PLACE REGULATIONS ON ARTIFICIAL INTELLIGENCE, A RAPIDLY GROWING TECHNOLOGY
Powell emphasized that the government's focus should be on regulating technological development rather than banning certain technologies outright, as the European Union as done with facial recognition tools.
"This technology is moving so fast that it needs an active, interventionist government approach, rather than a laissez-faire one," she said. "Bias, discrimination, surveillance — this technology can have a lot of unintended consequences."
Experts have expressed concern about the potential of AI being weaponized to manipulate information and promote certain ideologies. Another concern is the datasets themselves on which products such as ChatGPT are based containing biased or discriminatory information having downstream effects, such as if AI tools are used to help make hiring and firing decisions.
Powell's comments came on the same day that Matt Clifford, an adviser to British Prime Minister Rishi Sunak, warned in an interview that AI could have the power to be behind advances that "kill many humans" in just two years' time. Clifford also cited the potential for AI to create dangerous cyber and biological weapons that could lead to many deaths.
"It's certainly true that if we try and create artificial intelligence that is more intelligent than humans and we don't know how to control it, then that's going to create a potential for all sorts of risks now and in the future," said Clifford. "So, I think there's lots of different scenarios to worry about, but I certainly think it's right that it should be very high on the policymakers' agendas."
Sunak recently met with leading AI researchers and acknowledged the potential "existential threat" posed by AI.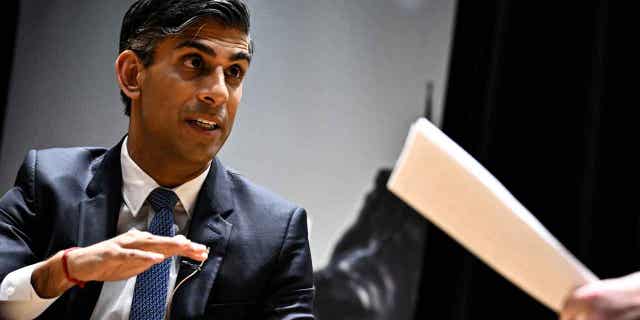 AI DRONE SWARM SHOWS MILITARY MIGHT BUT ALSO QUESTIONS OF WHO HOLDS THE POWER
"The PM and CEOs discussed the risks of the technology, ranging from disinformation and national security, to existential threats," the participants said in a joint statement. "The PM set out how the approach to AI regulation will need to keep pace with the fast-moving advances in this technology."
Weeks earlier, the outgoing British chief scientific adviser warned that AI could prove as transformational as the Industrial Revolution, urging politicians to act immediately to prevent significant job loss.
"There will be a big impact on jobs, and that impact could be as big as the Industrial Revolution was," Sir Patrick Vallance told the House of Commons' science, innovation and technology committee. "There will be jobs that can be done by AI, which can either mean a lot of people don't have a job or a lot of people have jobs that only a human could do."
Powell similarly told the Guardian that she believed the disruption to the British economy could be as drastic as the deindustrialization of the 1970s and 1980s. 
CLICK HERE TO GET THE FOX NEWS APP 
Sunak arrived in Washington, D.C. on Wednesday for a two-day visit. During their meeting, the British prime minister is reportedly hoping to pitch the United Kingdom as a world leader in artificial intelligence governance.
Meanwhile, the Labour Party is working to finalize its own policies on advanced technology. Keir Starmer, the Labour leader, is reportedly expected to give a speech on the subject next week.