President Biden has joined far-left "Squad" member Rep. Alexandria Ocasio-Cortez, D-N.Y., in linking the ongoing Canadian wildfires pouring smoke into the U.S. to the "climate crisis."
"We've deployed more than 600 U.S. firefighters, support personnel, and equipment to support Canada as they respond to record wildfires – events that are intensifying because of the climate crisis," Biden tweeted Wednesday. 
"Here at home, we're in close touch with state and local leaders to ensure they have the support they need. It's critical that Americans experiencing dangerous air pollution, especially those with health conditions, listen to local authorities to protect themselves and their families," he added.
BIDEN CLIMATE CZAR JOHN KERRY LIKENS D-DAY INVASION TO BATTLING CLIMATE CHANGE: 'THE FIGHT OF OUR TIMES'
Earlier in the day, Ocasio-Cortez used the wildfires, as well as record-high temperatures in Puerto Rico, to push her signature Green New Deal, saying the world is "unprepared" for the "climate crisis."
"Between NYC in wildfire smoke and this in PR, it bears repeating how unprepared we are for the climate crisis," she tweeted. "We must adapt our food systems, energy grids, infrastructure, healthcare, etc ASAP to prepare for what's to come and catch up to what is already here."
There are currently 413 active wildfires across Canada, 249 of them considered out of control, and, as of Sunday, around 8.15 million acres had already burned across the country, which is nearly 13 times the 10-year average, according to Reuters.
AOC SEIZES ON CANADIAN WILDFIRE SMOKE COVERING EAST COAST FOR NEW GREEN NEW DEAL PUSH
The wildfires have continued pouring smoke into the U.S., polluting the air along the East Coast, including the New York City area, which Wednesday afternoon, appeared orange like it was on the planet Mars.
It's unclear exactly how the fires originated, however parts of Canada have been experiencing drought conditions and unusually high temperatures, creating a ripe environment for wildfires to spark.
Canadian officials have reached out to other countries to help fight the more than 400 fires across the country that have displaced 20,000 people.
CANADIAN WILDFIRE SMOKE SURROUNDS YANKEE STADIUM AS NEW YORK ISSUES HEALTH ADVISORY OVER POOR AIR QUALITY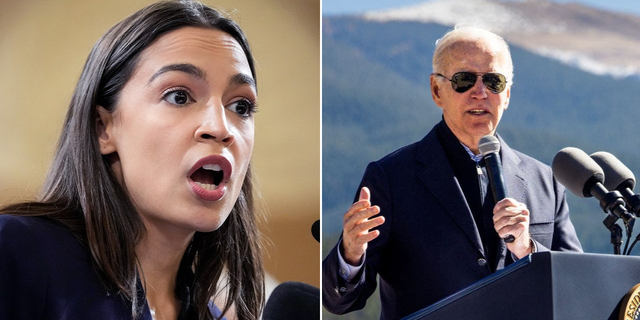 New York City is experiencing its worst air quality in recorded history, per FOX Weather's analysis of EPA historical data, affecting millions of people.
New York City Mayor Eric Adams and other health and emergency management officials have warned residents to remain indoors as much as possible and limit their time outside. If residents must go outside, officials suggested wearing a mask.
CLICK HERE TO GET THE FOX NEWS APP
Fox News' Brianna Herlihy and Greg Wehner contributed to this report.