EXCLUSIVE: Rep. Jim Banks, R-Ind., and Sen. Marco Rubio, R-Fla., are introducing legislation that would close what they describe as loopholes in the Biden administration's guidance that still allows Department of Defense (DOD) funding to go to universities with Chinese Communist Party (CCP)-linked Confucius Institutes. 
The No Federal Funding for CCP Spying and Persuasion in Education Settings Act, or SPIES Act, would expand the prohibition on funding for international institutions of higher education that host Confucius Institutes and remove the ability to waive the prohibition through the Confucius Institute Waiver Program (CIWP). 
The National Defense Authorization Act (NDAA) for Fiscal Year 2021 specified that starting this Oct. 1, the DOD is prohibited from funding any U.S. institution of higher education hosting a Confucius Institute unless that institution applied for a waiver from the secretary of defense.
The SPIES Act would amend the NDAA to remove the waivers and expand the prohibition to include U.S. higher education institutions abroad.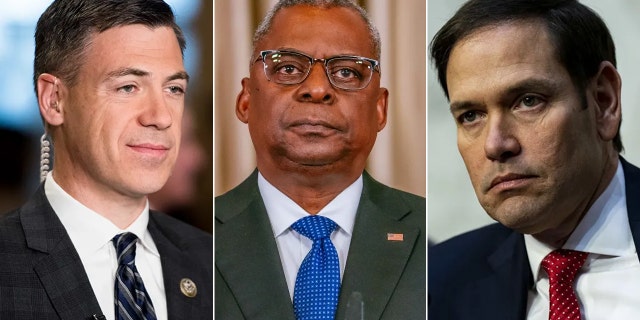 RUBIO SAYS BIDEN WAITING TO TELL AMERICAN PUBLIC ABOUT CHINESE BALLOON A 'DERELICTION OF DUTY'
"There is no situation where we should make it easier for the Chinese Communist Party to spy on our universities," Banks said in a statement. "Safeguarding American research by ensuring no DOD funds go to universities with Confucius Institutes is common sense and vital to our national security."
"U.S. taxpayer dollars should not be benefiting the CCP and its murderous regime," added Rubio. "Confucius Institutes, which are directed by Beijing, have plagued college campuses in our nation with the CCP's propaganda. There is no reason why the DOD should support these institutes."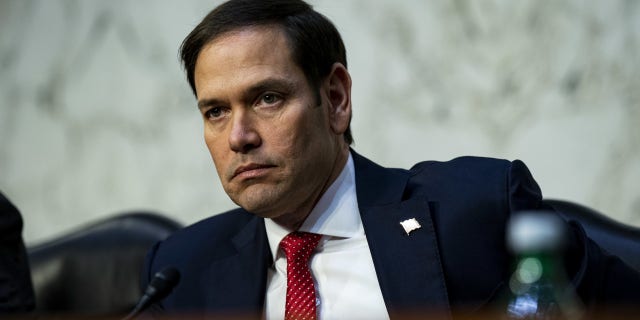 Banks's office said he introduced the bill in the House Wednesday and Rubio's office said he plans to introduce its companion legislation in the Senate.
It comes after Banks sent a letter in late April to Secretary of Defense Lloyd Austin demanding answers about the DOD's "inadequate guidance" for colleges seeking waivers to host Confucius Institutes on campus while still receiving federal funds from the Pentagon, which he argued "undermines Congress's intent in Section 1062 of the National Defense Authorization Act (NDAA) for Fiscal Year 2021 (FY2021)."
HUNTER BIDEN, CHINA, CLASSIFIED DOCUMENTS: MYSTERY SWIRLS AROUND PENN BIDEN CENTER
Banks wrote that in "Sec. 1062 of the FY2021 NDAA, Congress prohibited the DOD from providing any funding to any institution of higher education that hosts a Confucius Institute after October 1, 2023" and that the "prohibition followed a more limited provision in the FY2019 NDAA."
"CIs act as agents of the Chinese Communist Party (CCP) on U.S. campuses, spreading Party propaganda, monitoring students and dissidents, and providing China a launching pad for espionage against our nation's most valuable research and technology," Banks warned.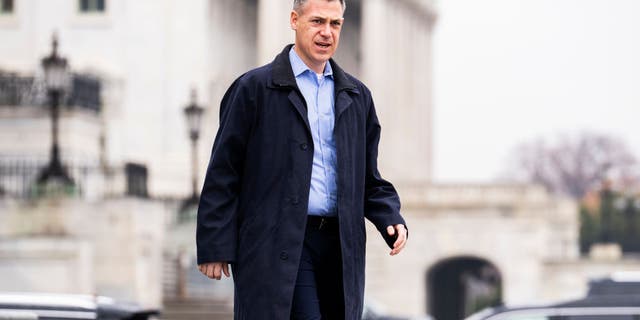 "Congress intended for the Sec. 1062 restriction to encourage the removal of all CIs from U.S. campuses and to remove the espionage threat which CIs pose to DOD-sponsored research and development (R&D)," he continued.
Banks pointed out that the March 28, 2023, guidance from DOD "offers conditions by which a U.S. university may receive DOD funds without closing any Confucius Institutes on campus," but while "the guidance imposes some restrictions on CIs for colleges to qualify for waivers, it also introduces significant loopholes and fails to take seriously the threat posed by CIs to national security."
"The waivers that DOD grants to universities to continue operating with CIs can theoretically last for an unlimited duration. Per the guidance, DOD also relies on the host universities, which often want to preserve their Confucius Institutes, to notify DOD of any changes to their contract with their CI before DOD reviews their waivers. The waiver guidance also requires universities with CIs to report the foreign travel of any staff involved in R&D but does not require any foreign travel reporting for Confucius Institute employees. While the guidance restricts some Confucius Institute employees from accessing any federally funded scientific data, it does not restrict CI employees from accessing this research if they are also employees of the host university."
Banks wrote that the "guidance also fails to address other loopholes related to DOD funding of universities that host CIs" and that while "DOD imposes some constraints on U.S. universities with CIs, DOD can continue funding foreign universities with CIs without any new waiver process whatsoever."
"The guidance also refuses to specify whether, after October 1, 2023, DOD will continue to pay contracts and grants awarded to universities with CIs that did not receive a waiver," Banks wrote. "Given that many federal grants can last for periods of three to five years, this means that DOD may violate the law by continuing to fund universities that did not even succeed at implementing the modest controls required by this guidance."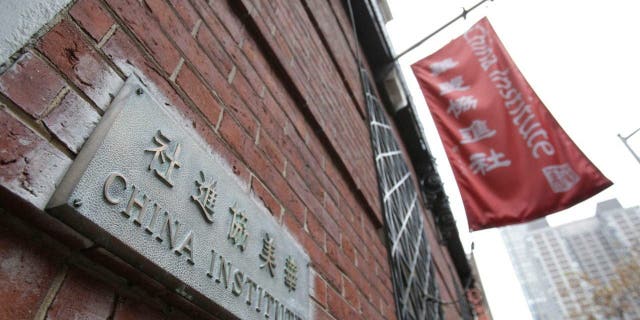 Banks blasted the guidance as the DOD "bowing to the wishes of academia and the scientific community to continue their deep ties with China, despite the growing threat of CCP propaganda and espionage" and that much "of the recent guidance derives from a report the DOD commissioned from the National Academies of Sciences, Engineering, and Medicine earlier this year, which argued in favor of such generous waivers to allow Confucius Institutes to continue operating on U.S. campuses."
The DOD guidelines state that the department's Office of the Under Secretary of Defense for Research and Engineering Confucius Institute Waiver Program (CIWP) is responsible for considering and approving or denying waiver applications from any U.S. institution of higher education that is hosting a Confucius Institute and desires a waiver from the prohibition on funding required by Section 1062 of the NDAA for FY 2021."
The DOD guidance recognizes Confucius Institutes being linked to the communist Chinese government and that American "institutions of higher education that are hosting an institute meeting the definition of a Confucius Institute may apply for a waiver from the CIWP."
"A host institution applying to the CIWP for a waiver must provide a waiver application package to the CIWP that includes the following: A letter signed by a senior official at the host institution requesting the waiver from the Secretary of Defense and certifying that the host institution meets the CIWP waiver criteria (listed in section 3, below); The documentation required by the CIWP (also listed in section 3, below); and Attestation that the host institution will notify the DoD of any change in the contractual relationship between the Confucius Institute and the host institution."
CLICK HERE TO GET THE FOX NEWS APP
Fox News Digital asked the Department of Defense how many institutions have applied for the waivers, how many have been approved and how many have been denied, but it declined to provide a response.
Fox News Digital's Houston Keene and Caitlin McFall contributed reporting.