National Security Council spokesperson John Kirby called two recent close encounters between Chinese and U.S. military aircraft and ships "unacceptable" on Monday while also downplaying a controversial visit by U.S. officials to China that coincided with the anniversary of the Tiananmen Square massacre.
"We would not call it a misstep," Kirby said during Monday's White House Press Briefing. "I mean, this was a long-planned trip and this is the way the schedules worked out. But I think honestly, people criticizing the timing of Tiananmen Square, just making a whole heck of a lot out of nothing. It wasn't timed to do anything with the anniversary."
Kirby was responding to criticism that the Biden administration handed a "major coup" to Chinese President Xi Jinping after two senior U.S. officials visited China on June 4 which marked the 34th anniversary of the Tiananmen Square massacre, when the Chinese military slaughtered hundreds, possibly thousands, of pro-democracy protesters.
Republican Rep. Darrell Issa, who serves on the House Foreign Affairs Committee, told Fox News Digital that the trip only benefits China and Chinese President Xi Jinping while weakening the United States' position on the world stage.
US MILITARY RELEASES VIDEO OF CHINESE WARSHIP CUTTING ACROSS AMERICAN DESTROYER IN TAIWAN STRAIT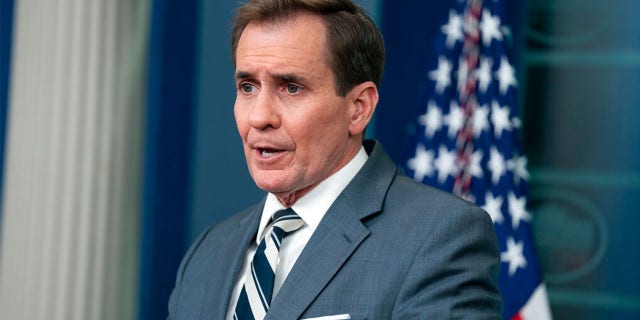 "This is no ordinary foreign policy stumble," he said. "It's a concession demanded by the Chinese and granted by a White House and State Department willing to bend. It's a major coup for Xi, and America's position in the world just got weaker – where it matters most."
Kirby explained that the meeting was planned well in advance and that the U.S. officials were "candid" about concerns the U.S. has with China's increased aggression in the region.
CHINA'S DEFENSE MINISTER SAYS WAR WITH US WOULD BE 'UNBEARABLE DISASTER'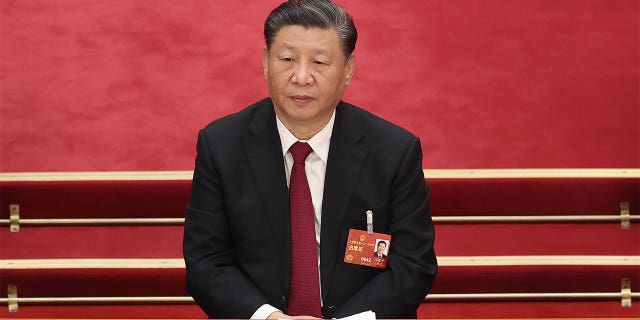 One of those concerns was two close calls between the Chinese and U.S. military that included an air intercept over the South China Sea last week as well as a Chinese warship coming within yards of colliding with a US destroyer in the Taiwan Strait on Saturday. 
"Sadly these are part and parcel of an increasing level of aggressiveness by the PLA, PRC's military in particularly in the area of the Taiwan Strait and in the South China Sea," Kirby said. 
CLICK HERE TO GET THE FOX NEWS APP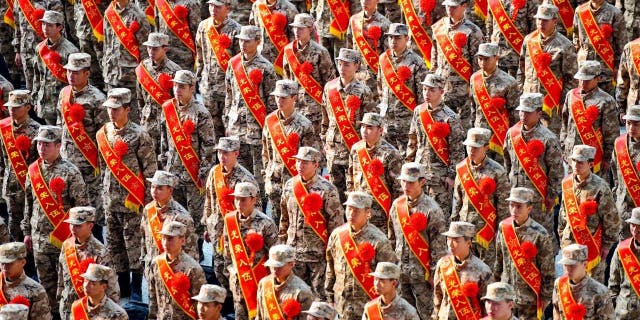 "This is just part of a growing aggressiveness by the PRC that we're dealing with, and we're prepared to address it. You heard Secretary Austin speak to that out at the Shangri-La Dialog just this past weekend. And we're going to continue to keep the lines open with the Chinese to make it clear how unacceptable those particular intercepts are."