A member of the powerful House Oversight Committee alleged Monday that the FBI is "afraid" the informant accusing President Biden of having been involved in a criminal bribery scheme with a foreign national while vice president could be "killed" if unmasked.
"Just left meeting for House Oversight. The [FBI] is afraid their informant will be killed if unmasked, based on the info he has brought forward about the Biden family," Rep. Anna Paulina Luna, R-Fla., wrote on Twitter following a closed briefing by the FBI for the committee.
When reached for additional comment, Luna told Fox News Digital the FBI's worries were "alarming and scary." House Oversight Committee Chair James Comer, R-Ky., and the FBI did not immediately respond to Fox's request for comment.
PERSON ALLEGING BIDEN CRIMINAL BRIBERY SCHEME IS A 'HIGHLY CREDIBLE' FBI SOURCE USED SINCE OBAMA ADMIN: SOURCE
Comer and Sen. Chuck Grassley, R-Iowa, were approached by the informant last month alleging that the FBI was in possession of a document — an FD-1023 form, dated June 30, 2020 — which explicitly detailed information provided by a confidential human source alleging Biden, while serving as vice president, was involved in a $5 million criminal bribery scheme with a foreign national in exchange for influence over policy decisions.
The FBI confidential human source who has been used by the bureau in multiple investigative matters dating back to the Obama administration is "highly credible," a source familiar with the matter told Fox News Digital last week.
The source also told Fox that the confidential human source who provided the Biden information to the FBI was a "pre-existing" FBI source who has been used in multiple investigative matters separate from the Biden information.
BIDEN GOLFS WITH BROTHER WHO PROFITED FROM FAMILY'S SHADY CHINA BUSINESS DEALS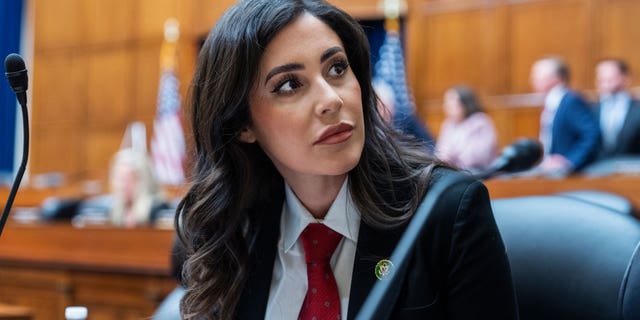 Comer subpoenaed the FBI's FD-1023 document last month, but the bureau did not comply because it said it was trying to protect sources and methods. Comer threatened to hold FBI Director Christopher Wray in contempt of Congress if the bureau did not turn over the physical document to the committee. 
Comer said Monday he will begin the process of holding FBI Director Christopher Wray in contempt of Congress, despite viewing and being briefed by bureau officials on the subpoenaed document that alleges Biden's involvement in the scheme.
According to Luna, the committee will hold a contempt hearing for Wray on Thursday.
BIDEN ADDRESSES NATION AFTER CONGRESS PASSES BIPARTISAN DEBT CEILING BILL, AVERTING DEFAULT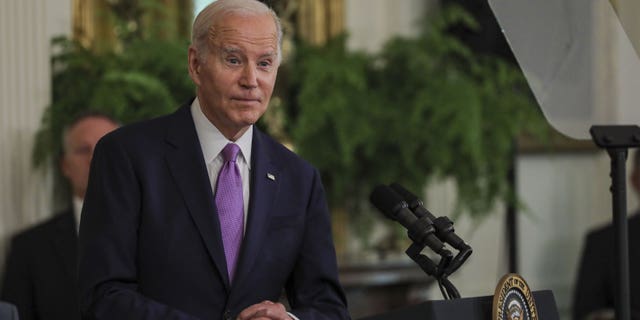 "We are going to be bringing the FBI Director in before Congress for contempt of Congress proceedings as he is still conniving to shelter the Biden administration from its own sickening corruption," she told Fox.
The FBI has said the move is unwarranted because the bureau has "continually demonstrated its commitment to accommodate the committee's request, including by producing the document in a reading room at the U.S. Capitol." 
CLICK HERE TO GET THE FOX NEWS APP