Florida Gov. Ron DeSantis said Friday that the current state of America — as well as the need for an "energetic executive" — was on full display amid President Biden's fall during the commencement ceremony at the U.S. Air Force Academy.
"Isn't it kind of just symbolic about the state of the country," DeSantis said as he reflected on Biden's fall. "You have a president who lacks energy, who's stumbling around. No leadership for the country's future, and, unfortunately, you see an incident like that."
"But, you know, I'm running for President because we need to change all that," he added. "We need an energetic executive. We need somebody that's going to get in there on day one and spit nails and really take Washington by storm. Washington, D.C., has been imposing its will on us for so long. It's about time we the people impose our will on it."
DESANTIS ON WHETHER BIDEN'S UP FOR ANOTHER FOUR YEARS AS PRESIDENT: 'PEOPLE CAN JUDGE THAT'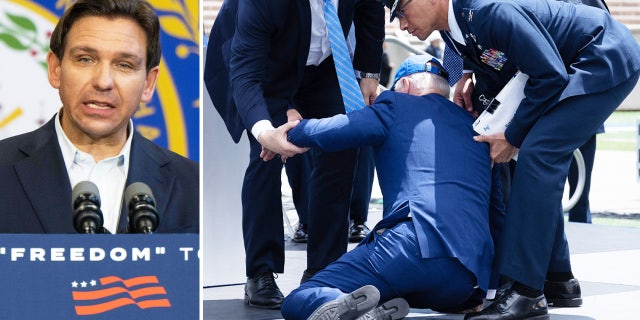 The comments from DeSantis, who last week launched a 2024 Republican presidential campaign, came during an early morning radio appearance on 'The Kelly Golden Show.'
Several Republicans have questioned whether the 80-year-old Biden — the nation's oldest president — is physically and mentally up to the intense demands of the White House for another four years. However, many of those questioning his abilities had done so well before he fell at the Air Force ceremony in Colorado on Thursday.
During a Thursday interview with Fox News Digital, DeSantis, who said he hoped the president didn't sustain injuries from the fall and wished him a speedy recovery, insisted that "people can judge" for themselves whether Biden is fit for office.
BIDEN TUMBLES DURING AIR FORCE COMMENCEMENT CEREMONY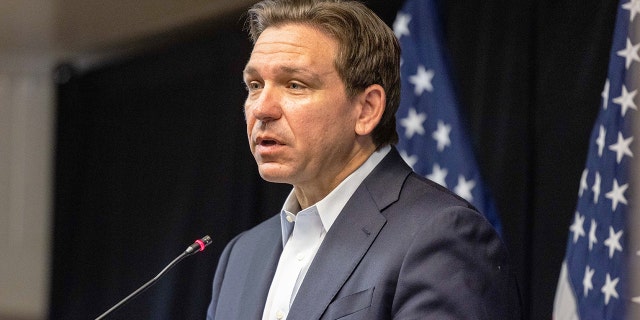 "I'm running for president because I want the U.S. to have a speedy recovery from the injuries that Joe Biden has inflicted on the country and at the end of the day I think that his policies have been wrong," he said. "I do think he lacks energy and all that, but he is pursuing a course that's not been good for this country and that's my main concern."
DeSantis, repeating a line he's used in his stump speeches since launching his campaign, told Fox News that it's going to take more than one term in the White House in order "to slay the deep state, this big unaccountable bureaucracy."
The comments appear to be a swipe at former President Donald Trump, who's the commanding front-runner in the GOP nomination polls as he runs a third straight time for the White House. After a term in office, Trump can only serve four more years if elected in 2024.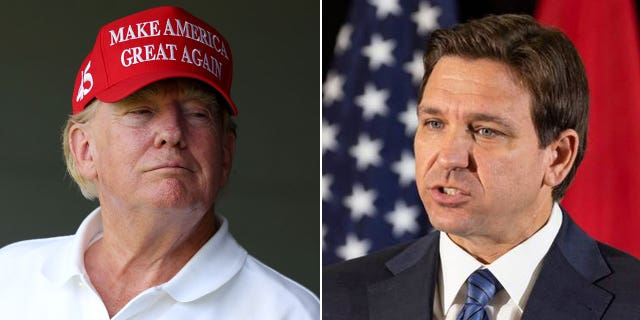 CLICK HERE TO GET THE FOX NEWS APP
The White House said Thursday that the president tripped over a sandbag and that he was not injured by the fall at the Air Force event.
Fox News' Paul Steinhauser contributed to this report.