A veteran of the War in Afghanistan seeking to oust Rep. George Santos, R-N.Y., is accusing the embattled congressman of making a "mockery of our political system" as he faces numerous federal charges related to his run for office.
"I tossed my hat into the ring because Long Island deserves the best leadership our country has to offer, and, right now, we're getting the exact opposite of that," Air Force Officer and former J.P. Morgan banker Kellen Curry told Fox News Digital in an interview.
"I'm a third-generation veteran. Our family was brought up with an expectation that if we saw something that needed fixing, not to wait around for someone else to do it," he added.
Curry, who served two tours in Afghanistan and said he lost friends and fellow Air Force Academy classmates in the war, said part of the reason he jumped into the race to represent New York's 3rd Congressional District was watching the Biden administration's "disastrous" withdrawal from the war-torn country in 2021.
REPUBLICANS BLOCK GEORGE SANTOS EXPULSION, REFER MATTER TO HOUSE ETHICS COMMITTEE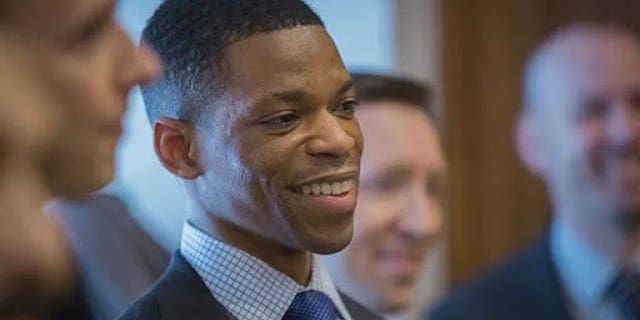 "Seeing that catastrophic failure of leadership and the utter lack of accountability that followed, it was really a clarifying moment for me," he said. "But watching the degree to which Mr. Santos has made a mockery of our political system — and worse — deprived Long Islanders of an effective representative in Washington."
Curry told Fox he "refused" to let the sacrifice of New Yorkers who gave their lives protecting our freedoms and our democracy "be represented in our legislature by anything but the very best leadership this country can provide."
GEORGE SANTOS BECOMES TREASURER OF HIS OWN CAMPAIGN FOLLOWING INDICTMENT
Asked specifically about Santos' alleged criminal activity, Curry told Fox he wanted Congress to hold the congressman accountable.
"If the bipartisan House Ethics Committee finds he broke the law, he should face the consequences," Curry said. "My main concern, however, isn't the status of his multiple legal woes. It's that the people of New York's 3rd District don't have a voice in Washington right now. They don't have anyone sitting on committees or providing constituent services."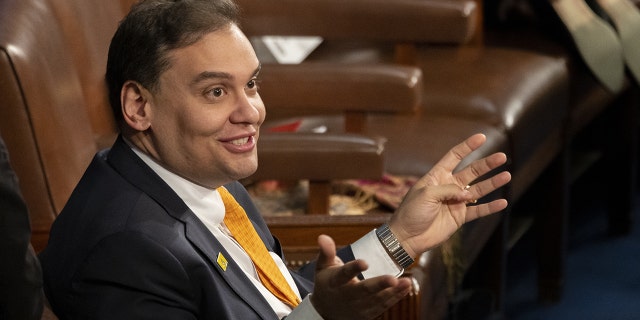 "I know it's easy to get caught up in the shamelessness with which Santos has conducted himself, but the real shame of it is that Long Islanders right now have an ineffective member of Congress who cares more about advancing himself than he does accomplishing anything on their behalf," he said.
Curry dismissed any notion that the people of the 3rd District would be less likely to vote for a Republican candidate after experiencing the whirlwind of Santos' time in office and argued they are just looking for "leadership."
"Right now, they don't have that in the White House, and they certainly don't have it in Mr. Santos," Curry said. "Their focus isn't on electing another Democrat or Republican. They're thinking about the kitchen table issues that keep them up at night.
"I've been all over this district, and conversation after conversation I hear the same thing. People here just want someone they can trust and who's willing to do what it takes to make their lives better. I am that person, and I'm the only candidate who can keep this seat in Republican hands."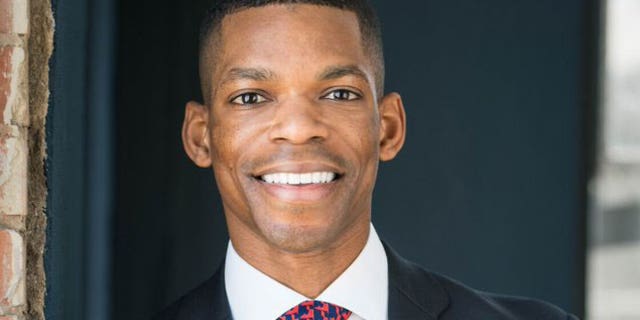 CLICK HERE TO GET THE FOX NEWS APP
Santos was taken into federal custody last month after the indictment against him was unsealed. It included 13 charges against the congressman: seven counts of wire fraud, three counts of money laundering, one count of theft of public funds and two counts of making materially false statements to the House of Representatives.
Santos announced he would be running for re-election in April. Attempts to reach his campaign for comment were unsuccessful.
Fox News' Chad Pergram contributed to this report.