Two House Republicans sponsored a resolution this week that condemns New York officials for using elementary and secondary school facilities to house illegal aliens.
New York City has been struggling to cope with a wave of illegal immigrants, many of whom were bused into the city from border states that have also been struggling with a surge in illegal immigration since President Biden took office. Last month, New York City Mayor Eric Adams said the city's shelters were full and that school gyms would be used to house them.
On Thursday, Reps. Mariannette Miller-Meeks, R-Iowa, and Brandon Williams, R-N.Y., proposed a resolution that says using schools to house illegal aliens puts kids at risk and makes school children "pay for the disastrous immigration policies" of the Biden administration and local leaders.
TRUMP VOWS TO END BIRTHRIGHT CITIZENSHIP FOR CHILDREN OF ILLEGAL IMMIGRANTS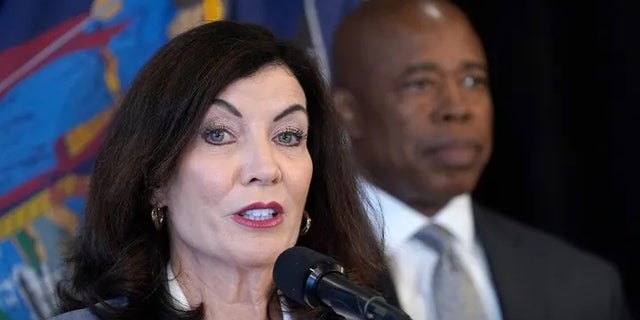 "Turning schools into housing centers for such aliens compromises schools' duty to educate enrolled children and keep them safe," the resolution said. "Hosting such aliens on school campuses poses a significant safety risk to school children and compromises schools' ability to secure their own campus."
In mid-May, the New York Post interviewed one parent who was angry that immigrants were sleeping in her kids' public school gym, saying, "I'm not brining [my kids] back until I'm sure there won't be grown men in their gym."
GOP-LED STATES STEP UP WITH TROOPS, LAW ENFORCEMENT TO HELP TEXAS TACKLE BORDER WOES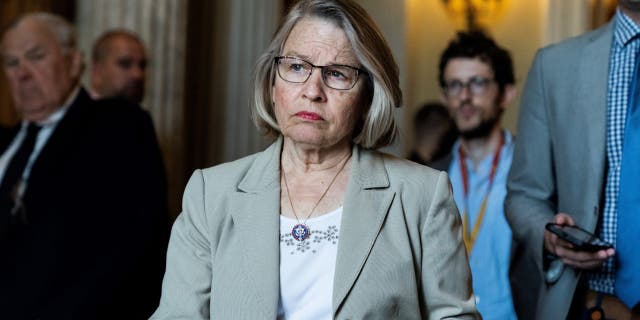 "You won't let a stranger come into the school with no ID, but you'll let them live in your school gym?" she asked.
"School resources should be used for educating our children, not covering for President Biden's failed border policies," said Miller-Meeks. "It is important that we keep our youth safe and ensure that only authorized individuals such as students, faculty, staff, and parents have access to school facilities."
"Governor [Kathy] Hochul and her progressive allies in NYC are exporting the migrant crisis into our children's SUNY dorms and student housing," said Williams. "These undocumented migrants are unvetted and unverified, and they have no place being co-located with our kids."
HHS CHIEF 'UNFAMILIAR' WITH REPORTS THAT AGENCY CAN'T CONTACT 85,000 UNACCOMPANIED MIGRANT KIDS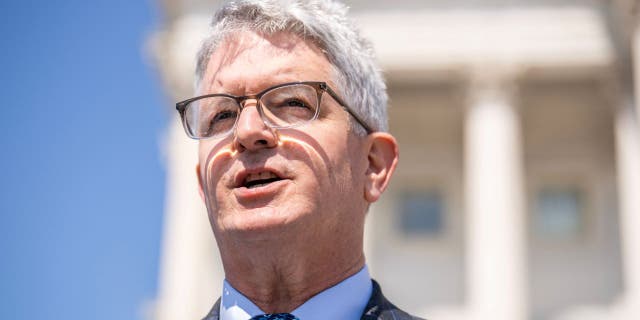 The lawmakers' resolution says sheltering illegal immigrants in school gyms will divert educational resources from kids who are "already suffering from historic learning loss," and "compromises schools' duty to educate enrolled children and keep them safe."
CLICK HERE TO GET THE FOX NEWS APP
"The House of Representatives condemns the use of the facilities of a public elementary or secondary school that serves students to provide shelter for aliens who are not admitted to the United States," it concludes.