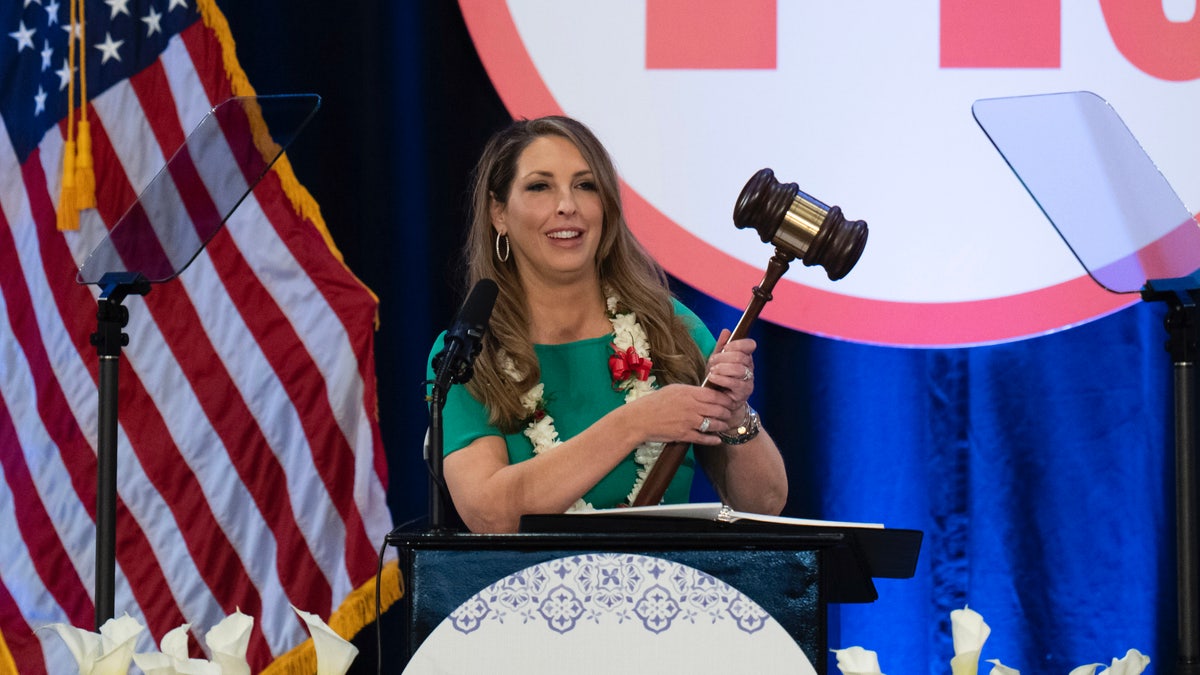 The Republican National Committee on Friday revealed the polling and fundraising criteria that GOP presidential candidates will need to reacy in order to make the stage at the first primary debate, which Fox News will host in August.
The RNC announced that the first debate will be held on August 23. The national party committee added in their release that "should enough candidates qualify to make it necessary, there will be a second debate on August 24."
The RNC announced in April that Fox News would host the first debate, which will be held in Milwaukee, Wisconsin, which is the host city for the 2024 Republican National Convention.
To make the debate stage, candidates will have to reach 1% in three national polls, or 1% in two national polls and 1% in a poll conducted in one of the four early voting states in the GOP presidential nominating calendar – Iowa, New Hampshire, South Carolina, and Nevada.
The polls must be recognized by the RNC and must be conducted on or after July 1st, and at least 48 hours prior to the first debate.
To reach the debate state, candidates must also have 40,000 unique donors to their campaign committee (or exploratory committee), with "at least 200 unique donors per state or territory in 20+ states and/or territories."
The RNC says candidates must present their fundraising figures at least 48 hours prior to the first debate.
Candidates must sign a pledge agreeing to support the eventual Republican presidential nominees. They also must sign a pledge agreeing not to participate in any non-RNC sanctioned debates for the rest of the 2024 election cycle and to agree to data sharing with the national party committee.
"The RNC is committed to putting on a fair, neutral, and transparent primary process and the qualifying criteria set forth will put our party and eventual nominee in the best position to take back the White House come November 2024," RNC chair Ronna McDaniel said in a statement.
Former President Donald Trump currently remains the commanding front-runner in the latest Republican presidential nomination polls. Trump, who launched his campaign in November, is making his third straight White House run.
Florida Gov. Ron DeSantis, who declared his candidacy last week, is a clear second in the latest surveys. The field also includes former ambassador and former South Carolina Gov. Nikki Haley, Sen. Tim Scott of South Carolina, former two-term Arkansas Gov. Asa Hutchinson, multimillionaire entrepreneur and conservative commentator Vivek Ramaswamy, Michigan businessman Perry Johnson, and talk radio host Larry Elder.
Former Vice President Mike Pence, former New Jersey Gov. Chris Christie, and North Dakota Gov. Doug Burgum are expected to launch campaigns next week. And Republican Gov. Chris Sununu of New Hampshire and former Reps. Will Hurd of Texas and Mike Rogers of Michigan are also seriously mulling 2024 bids.
CLICK HERE TO GET THE FOX NEWS APP
The first debate will be televised exclusively on Fox News, and Rumble is the online live-streaming partner. Young America's Foundation is also co-hosting the first debate.