A growing list of state governors are sending National Guard personnel to the U.S.-Mexico border. 
Virginia Gov. Glenn Youngkin announced Wednesday that he will be deploying approximately 100 soldiers to the Mexican border. They will be joined by approximately 21 support personnel. 
Gov. Henry McMaster of South Carolina and Jim Justice of West Virginia made similar pledges of manpower to the southern border later the same day. 
VIRGINIA GOV. YOUNGKIN SENDING NATIONAL GUARD TROOPS TO SOUTHERN BORDER TO  AID TEXAS WITH MIGRANT CRISIS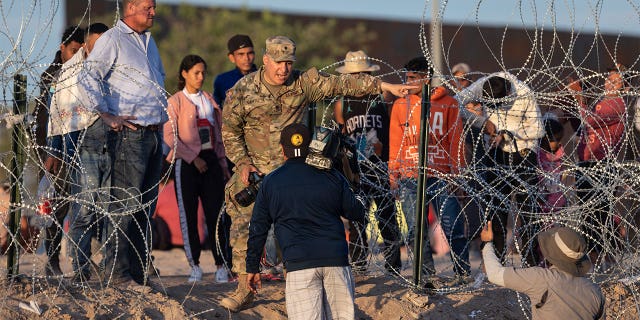 The deployment of soldiers to southern border regions is largely a response to pleas from Texas Gov. Greg Abbott, who has requested help from other states in dealing with the historic migrant crisis now into its third year.
Florida, Mississippi, Iowa, Tennessee and Nebraska are already on board with the marshaling of National Guard resources. 
Tennessee announced a deployment of 100 National Guard members, while Nebraska announced the deployment of 10 state troopers.
GOP-LED STATES STEP UP WITH TROOPS, LAW ENFORCEMENT TO HELP TEXAS TACKLE BORDER WOES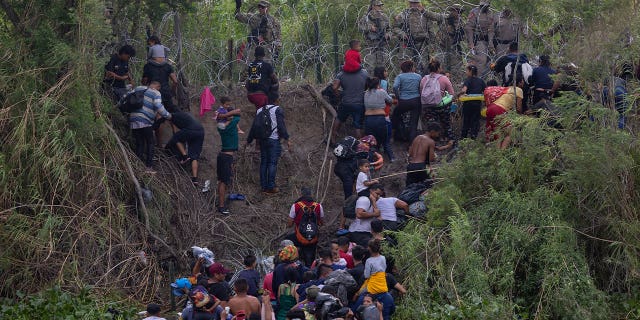 Florida announced the availability of more than 1,100 assets and resources, including 101 Highway Patrol personnel, 200 Department of Law Enforcement officers, 800 National Guard soldiers, emergency management personnel, 17 unmanned drones and 10 vessels, including airboats.
All eight contributing states are run by Republican governors.
"The ongoing border crisis facing our nation has turned every state into a border state," Youngkin said in a statement. 
MISSISSIPPI GOV TATE REEVES SENDS NATIONAL GUARD TO US-MEXICO BORDER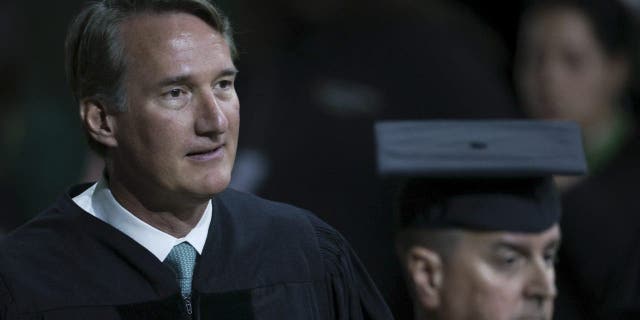 He continued, "As leadership solutions at the federal level fall short, states are answering the call to secure our southern border, reduce the flow of fentanyl, combat human trafficking and address the humanitarian crisis."
There were more than 1.7 million migrant encounters in FY 2021, and more than 2.3 million in FY22. 
There have so far been over 1.4 million migrant encounters in FY 23 recorded until the end of April, with five months still left of the fiscal year.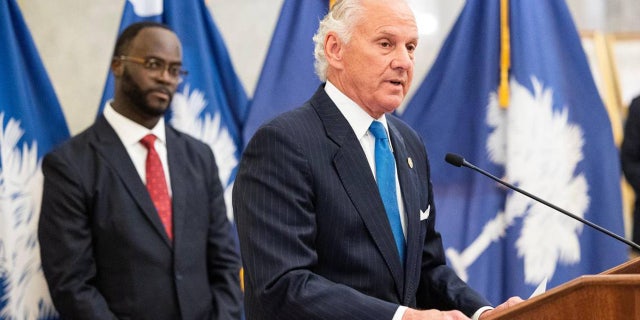 Numbers surged ahead of the ending of Title 42 earlier this month, and there were widespread concerns that the termination of the order — which allowed for the rapid expulsion of migrants at the border due to COVID-19 — would see an even bigger surge following. 
However, numbers have so far decreased sharply since the order.
Fox News' Adam Shaw and Houston Keene contributed to this report.