House Republicans were ultimately responsible for a provision fast-tracking a major natural gas pipeline in the debt ceiling package announced over the weekend, sources told Fox News Digital.
After text of the legislation was published Sunday, Sen. Joe Manchin, D-W.Va., was immediately credited with ensuring the provision green-lighting all outstanding federal environmental permits for the Mountain Valley Pipeline project was included. In a statement, Manchin said he was "proud to have fought for this critical project and to have secured the bipartisan support necessary to get it across the finish line."
However, sources close to the closed-door talks between the White House and House leaders said it was Republicans who led the charge to secure the provision's inclusion in the deal. 
The sources told Fox News Digital that Chief Deputy Whip Guy Reschenthaler, R-Pa., and Rep. Garret Graves, R-La., in particular pushed for the provision to be included after Rep. Carol Miller, R-W.Va., appealed to them. After the White House repeatedly communicated that it would oppose involving the pipeline in the deal, Republicans finally asked Manchin to lobby the White House to drop its opposition.
JOE MANCHIN ABRUPTLY TANKS BIDEN NOMINEE PICKED TO OVERSEE ADMIN'S CRACKDOWN ON GAS STOVES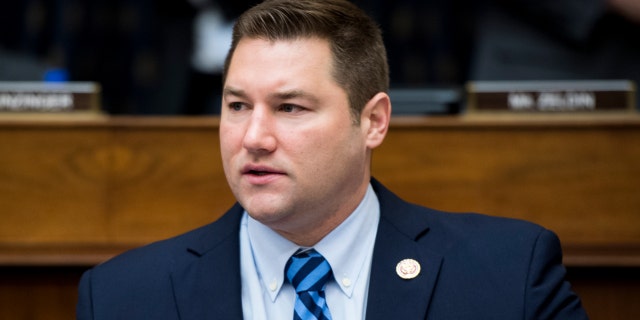 "Manchin could have asked to put MVP in any of the Dem-only must-pass bills they passed in the last two years. He didn't because he couldn't get it done," one of the sources said. "Manchin played a key role without a doubt. But his role was simply getting the White House to agree to stop blocking it."
On Saturday evening, less than 24 hours before the legislation was publicly released, House Speaker Kevin McCarthy, R-Calif., called Miller to inform her that the White House had agreed to language fast-tracking the Mountain Valley Pipeline in the legislation.
DEM SENATOR PURCHASED LUXURY CONDO FROM GREEN ENERGY LAWYER PUSHING WIND FARM IN HOME STATE
"Since January, House Republicans have worked tirelessly to make sure this pipeline gets finished," Miller told Fox News Digital on Wednesday. "We brought MVP into the negotiating room and our Senate colleagues got the White House to drop opposition." 
"MVP is a bipartisan win that was only possible because of House Republicans winning the majority and making it a priority," she continued. "MVP is the first step to ensuring American energy independence will flourish for generations."
Supporters of the 303-mile West Virginia-to-Virginia pipeline have touted its economic benefits and have argued it would boost U.S. energy security. 
According to its developer Equitrans Midstream, the Mountain Valley Pipeline would transport approximately 2 billion cubic feet per day of natural gas from West Virginia to consumers in the Mid- and South Atlantic. The pipeline is projected to generate $40 million in new tax revenue for West Virginia, $10 million in new tax revenue for Virginia and up to $250 million in royalties for West Virginia landowners.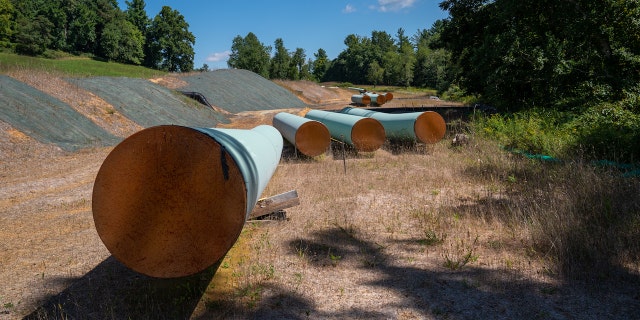 However, the pipeline, which has been 94% completed, has been slowed by a lengthy permitting process stretching back years. While the Bureau of Land Management and U.S. Forest Service recently provided the Mountain Valley Pipeline's developer with key authorizations, it is still awaiting a U.S. Army Corps of Engineers permit and environmental groups have vowed to challenge permits in court.
"This bipartisan, bicameral effort to complete the Mountain Valley Pipeline will deliver significant results for the American people," Reschenthaler said in a statement Wednesday. "Natural gas from communities in my district, along with Ohio and West Virginia, will lower energy costs in Virginia, North Carolina, and South Carolina."
"With 5,000 direct construction jobs through completion, Congress is checking the far-left activist judges on the 4th Circuit to help secure our energy security," the Republican deputy whip continued. "I applaud my colleagues' teamwork and was proud to work with them to ensure MVP's completion."
CLICK HERE TO GET THE FOX NEWS APP 
And Miller similarly touted the pipeline's expected benefits while crediting her Republican colleagues for committing to the project.
"The Mountain Valley Pipeline has been a decade long bipartisan push to cement American energy independence," Miller said. "My West Virginian colleagues and I have worked tirelessly to finish this pipeline."
"With the four-year Democrat super majority, it was impossible to complete the project because of Green New Deal priorities. When House Republicans took the majority, we knew there was a path forward to finally get it done." 
Fox News Digital has reached out to Manchin's office for response to Republicans' statements about the pipeline's inclusion in the package.